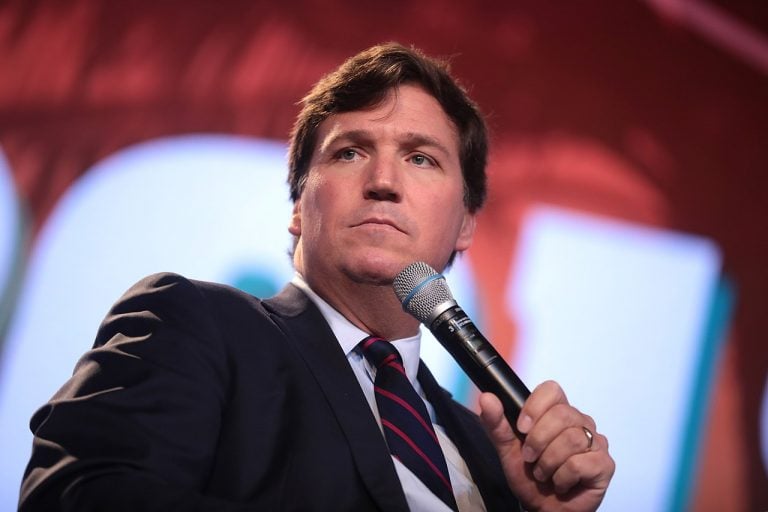 The grievence industry is back and have a new target, Tucker Carlson – below is a statement from progressive group which is planning a protest outside Fox headquarters
WED 11AM: Protest Outside Fox News HQ's After Explosive Report Exposes Tucker Carlson's Misogyny, Defense of Domestic Abusers and Rapists
Protest Comes On the Same Morning as Fox News' Previously Planned Advertiser Event To Woo Media Buyers and Companies Back to the Network
Odey Discusses Howard Marks' Astute Observation On Why Hedge Fund Alpha Is Increasingly Rare [January Letter]
According to a copy of the firm's January investor update which ValueWalk has been able to review, the Odey Asset Management Odey Special Situations Fund returned 7.7% in January, outperforming its benchmark, the MSCI World USD Index, by 8.7%. Q4 2020 hedge fund letters, conferences and more The $60 million fund, which Adrian Courtenay manages, Read More
Q4 hedge fund letters, conference, scoops etc
Over the Weekend, Media Matters for America Published a Damning Video Exposing Tucker Carlson's Extreme Anti-Woman Views, Defense of Domestic Violence & Statutory Rape, Perverted Comments About Young Girls
NEW YORK -- On Wednesday, March 13th, activists and members of Media Matters for America, a non-profit media watchdog, and other advocates will protest outside Fox News' headquarters in New York City as Fox News holds an pre-planned emergency meeting with advertisers and media buyers in an effort to convince them to start, or increase their ad buys, on the network.
The demonstration also comes after an explosive report from Media Matters this weekend revealed Fox New host Tucker Carlson's pattern of making disgusting anti-woman comments, defending domestic violence and statutory rape and making perverted remarks about underage girls.  On Sunday night, Tucker Carlson refused to apologize for the comments and Fox News refused to comment, referring reporters to Carlson's statement. Earlier this year, Media Matters for America published a list of the leading advertisers on his show, Tucker Carlson Tonight.
According to news reports, Fox News previously scheduled an event for media buyers and advertisers at their headquarters in New York in an effort to combat the trend of companies fleeing the network over overt pro-Trump propaganda and dangerous bigoted and extreme views. Media Matters is warning advertisers not to continue to support the network, and argues that the latest news on Tucker Carlson is hardly out of the norm for the network.
WHEN: Wednesday, March 13th. 11:00am ET
WHERE: Fox News headquarters. 1211 6th Avenue, New York City, NY.
FOR MORE INFORMATION ON THE EVENT: https://www.facebook.com/events/2363165330382202/
Coinciding with the action, Media Matters for America, commissioned two billboards to circle Fox News' headquarters on Wednesday, with messages reading "DROP FOX" and "FOX NEWS IS RACIST, BIGOTED, SEXIST, TOXIC AND BAD FOR BUSINESS." The mobile billboards will circle Fox News' headquarters throughout the day, starting at 7:30am ET.
Also this weekend, Fox News host Jeanine Pirro, on her show Justice with Jeanine Pirro, made Islamophobic remarks about Rep. Ilhan Omar, questioning whether her religious beliefs stand in opposition to the U.S. Constitution. Fox News quickly distanced itself from her comments, but has yet to announce actions to hold her accountable. Last week, Jane Meyer of The New Yorker published a massive piece on Fox News in which she argued the network is little more than a propaganda and disinformation arm for the Trump Administration.
"Tucker Carlson's dangerous misogyny, defense of domestic abusers and statutory rapists, and perverted comments about underage girls are vile - but frankly, they shouldn't be shocking for anyone who has watched his program before - this is the real Tucker Carlson, and this is the real Fox News," explained Angelo Carusone, president of Media Matters for America. "This isn't the first time a Fox News host has gotten the network in trouble, and it won't be the last. Fox News is racist, bigoted, sexist, toxic and a pro-Trump propaganda operation without any concern for truth. The message to companies and their media buyers is clear: No matter what time of day advertise on Fox News, you support the network's extremism and bigotry. Quarantining your ads to only a small subset of programs will not insulate your brand from public rebuke when Fox News' next controversy strikes. Both the "news side" and the "opinion side" are cogs in the same propaganda machine. The network as a whole is the problem, not merely a few prime-time hosts."