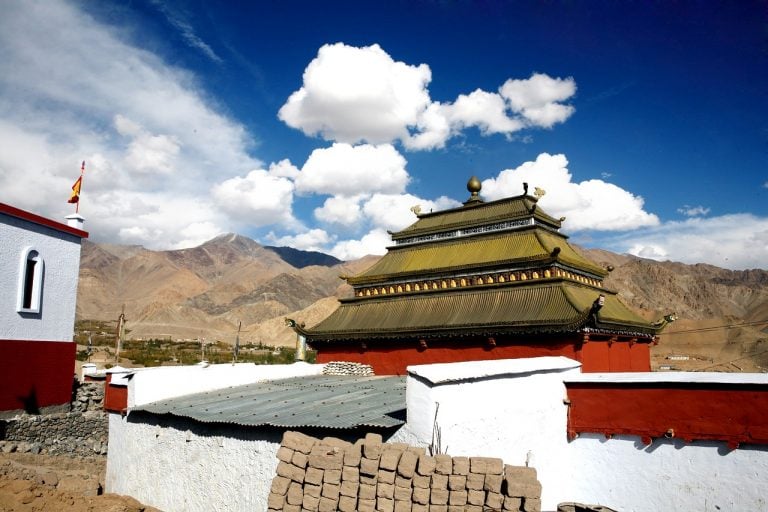 Tensions between the nations of India vs. Pakistan over the Kashmir region on the Chinese border have been an issue for nearly a century. In 1947 both Pakistan and India won their independence from Britain. The Indian Independence Act gave Kashmir the option to accede to either of the two countries.
The ruler in power over Kashmir, Maharaja Hari Singh, chose to place his territory under the leadership of India and as a result a two year long conflict erupted. This was to be the first of many such conflicts in the region, as tensions between the two nations continued to worsen over the years.
In 1965 a new war broke out in the region, and again in 1999 Pakistani and Indian forces clashed in a short lived, but bloody series of battles. By this time both nations had claimed nuclear capabilities and the world began to take serious note of what was happening in the region.
This Odey Cub Is Waiting For A Pullback To Buy Financials
Michele Ragazzi's Giano Capital returned 1.9% for March, taking the fund's year-to-date performance to 1.7%. Since its inception, Ragazzi's flagship fund has produced a compound annual return of 7.8%. According to a copy of the €10 million fund's March update, a copy of which ValueWalk has been able to review, Giano's most significant investment at Read More
Why there is so much unrest there today
Pakistan and India divided Kashmir into two pieces, with half being governed by each country. However, the people living in the region do not necessarily share allegiance with the powers that govern them. According to the BBC most of the residents of Kashmir prefer to be under Pakistani power, and this has caused serious tension in the Indian controlled areas of the state.
More than 60% of Kashmir's residents are Muslim, and they claim that because of this the Indian government discriminates them. They cite high unemployment and the abuse of human rights by Indian security forces in the region as a direct result of their faith.
Since 1989 there has been a continuing cycle of violence in the region, but July of 2016 saw a reviving of tensions that could lead to a bigger and bloodier conflict than any we have seen in the last few decades.
Burhan Wani was a 22 year old leader of militant protests in the Kashmir region. He had gained popularity among younger people through the use of social media. During a battle with security forces he was killed, and his death sparked a new wave of reprisals from angry citizens.
The latest attacks have caused U.N. involvement
On February 14, 2019 a suicide bomber detonated his device and took the lives of more than 40 Indian soldiers serving as security in the area. He is believed to have been part of Jaish-e-Mohammad, a militant group that is based in Pakistan.This is the single deadliest attack on Indian forces in more than 3 decades.
India stated that its government would take any steps necessary to isolate Pakistan from the international community. The Washington Post reported the Indian military also launched air strikes into Pakistan on February 26, claiming they were targeting militant camps in the forest.
Pakistan denied the existence of any such camps and claimed that the bombs had only caused environmental damage. Officials also stated that there would be a response to the Indian air strikes.
Pakistan has asked for help from the U.N.
NBC News reports that Pakistan has put out a plea to the U.N. secretary-general for help in easing the tension in the Kashmir region. No doubt both countries are growing weary of losing both civilians and military personnel in the conflict.
The latest report from Reuters indicates that Pakistan may have found a new reason to get involved in the dispute. When the Indian war planes dropped their payload into the forest near Balakot several dozen large trees were destroyed. Pakistan claims that the bombs did not target any militant camps, but instead have cause long term environmental damage.
U.N. General Assembly resolution 47/37 states very clearly that "destruction of the environment, not justified by military necessity and carried out wantonly, is clearly contrary to existing international law."
The world is watching to see what will happen with this situation. The claims of long term environmental damage from an unjustified military airstrike are serious, and India may find itself to be on the receiving end of U.N. sanctions or fines.
We will keep you updated as the story develops.