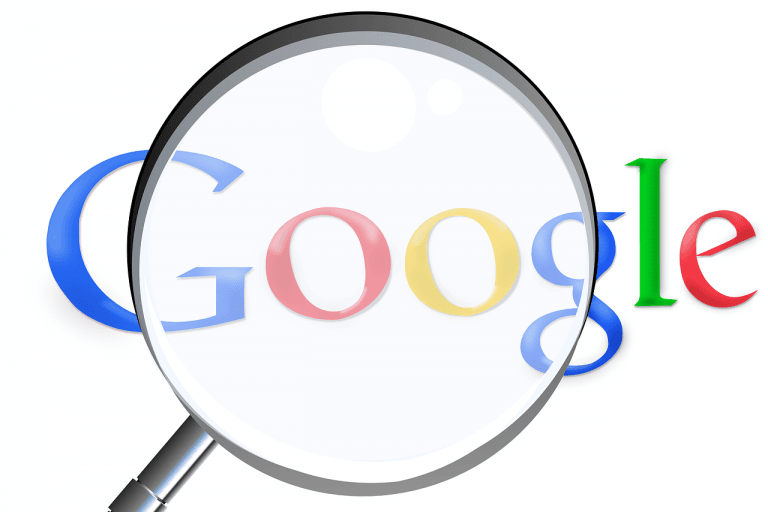 Google is expected to make a big announcement at the Game Developers Conference (GDC), which will be held between March 18-22 in San Francisco. A Google-sponsored event is scheduled to take place at 10 am Pacific Time on March 19. Though the event invitation didn't reveal many details, industry experts speculate Google is going to announce a game streaming service called Yeti next week. We could also see a Google game controller at the same event. The game controller would compete with Microsoft's Xbox One, Nintendo's Switch and Sony's PlayStation.
The Google game controller has been in the works for years
Back in October last year, Google opened a three-month beta demo for its Project Stream service that allowed gamers to stream the Assassin's Creed Odyssey from their Chrome browser. There was no need to install the game because it was hosted entirely in the cloud. Project Stream is said to be part of Google's Project Yeti, a gaming console that would run games on Google's machines and stream them on your devices.
Originally, the hardware for Project Yeti was a Chromecast dongle, but Google has now designed and developed a game controller that it could unveil at the GDC on March 19th. Ahead of the GDC, a new patent has been spotted that sheds light on the Google game controller and how it would be at the core of the entire gaming experience.
Hedge Fund Launches Jump Despite Equity Market Declines
Last year was a bumper year for hedge fund launches. According to a Hedge Fund Research report released towards the end of March, 614 new funds hit the market in 2021. That was the highest number of launches since 2017, when a record 735 new hedge funds were rolled out to investors. What's interesting about Read More
The patent titled Notifications on game controller was first filed in 2014, but a 'continuation of the application' was published by the USPTO on January 31, 2019. As the name suggests, the patent is related to the notification system rather than the controller itself. The patent filing was first spotted by Yanko Design, which has also created a bunch of renders based on patent drawings to imagine what the game controller could look like.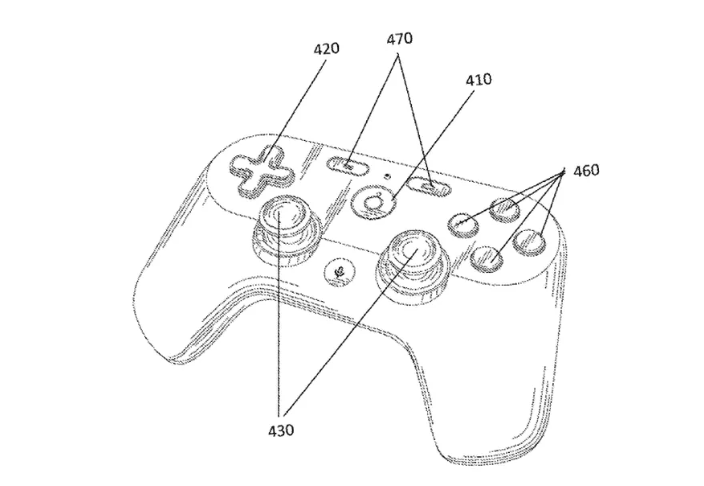 Though the patent images don't include it, the controller could sport a display to show you notifications for chat messages, game invites, when a new game become available, or if there are changes on a leaderboard. Patent drawings don't reflect the final design of a product because they aim to provide only the bare basic details that "may be necessary for a fundamental understanding of the disclosed subject matter."
The game controller could display notifications via an "audio and/or visual cue." You will be able to connect it to a host device such as a TV monitor, smartphone or tablet via Bluetooth, WiFi, or USB. If there is more than one host device, you could choose from the controller's screen which host device would launch a game.
What could it look like?
The patent documents also reveal the design of the controller, which looks like Sony's PlayStation 4 DualShock controller. It includes two joysticks, shoulder and trigger buttons, four gameplay buttons, a directional d-pad, and home and back buttons. There is also an action button and a microphone button, which indicates that the game controller could be compatible with the Google Assistant.
Based on patent drawings, Yanko Design has creates a series of renders. It has sharp edges and wide handles, which is not something users are going to like. The final product might look much more refined.
Google's gaming console controller revealed #Google #GDC2019 pic.twitter.com/fMtaFIbaTY

— Reps🆙 (@RepsUp100) March 9, 2019
What's more, the Google game controller would have onboard memory to store your account details, preferences, settings and other information. Gamers will be able to use a 'particular key combination' on the controller's buttons as a password.
Last month, The Information reported that Google was developing a game streaming service called Yeti to let gamers stream games on compatible devices and "yet-to-be-released home console." The streaming service would be similar to Sony's PlayStation Now and Nvidia's GeForce Now. It won't be like Microsoft's Xbox Game Pass that allows users to download a bunch of games for a monthly fee. Google's service will allow you to stream it from remote servers rather than having to download games on your own device.
Google's Android operating system and Chromecast dongle already serve as low-cost and accessible platforms for gaming. It will be interesting to see whether the search engine giant will only allow customers to stream Android games, which should be pretty easy, or focus on hardcore gamers. If the company chooses to go with the latter, it will have to court and work with third-party developers to bring popular titles to its platform.
Considering Google's GDC event is only about a week away, we will find out the official details soon. Last month, the search engine giant hired Phil Harrison, who has worked on Microsoft's Xbox and Sony's PlayStation in the past.
Updated on