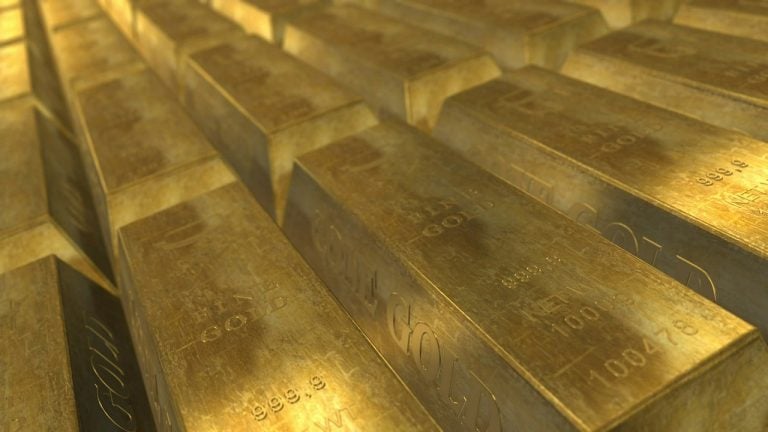 Gold prices soared to their highest level in 10 months on Tuesday, driven by technical buying, dovish central bank commentary and continuing uncertainty as the end of the 90-day trade truce between the U.S. and China draws near. The yellow metal hovered close to its 10-month high on Wednesday as investors became optimistic about a resolution to the trade war, which would be good for emerging markets and their currencies against the U.S. dollar.

Stocks were still climbing on Tuesday with key indices like the S&P 500 and Dow Jones Industrial Average on a steady upward march since the beginning of the year. However, both indices started to struggle early Wednesday as investors awaited the latest commentary from the Federal Reserve.
Q4 hedge fund letters, conference, scoops etc
Morningstar Investment Conference: Fund Manager Highlights Personalized Medicine, Energy Security
Hedge fund managers go about finding investment ideas in a variety of different ways. Some target stocks with low multiples, while others look for growth names, and still others combine growth and value when looking for ideas. Some active fund managers use themes to look for ideas, and Owen Fitzpatrick of Aristotle Atlantic Partners is Read More
Gold correlations are snapping
In a note late last week, BNP Paribas analysts noted that gold benefitted from safe-haven demand late last year as sentiment shifted to risk-off and global equities sold off. The new year brought a soaring stock market, climbing U.S. dollar and increasing gold prices, which made for a very interesting picture indeed, although that could be about to change.
George Gero of RBC Wealth Management told Kitco News Tuesday that gold "has a life of its own now," referring to its virtual break with the U.S. dollar index, which it has historically been negatively correlated with. The dollar index did back down from last week's highs above 97, but it remains above 96, even as gold topped $1,300 an ounce and holds its ground.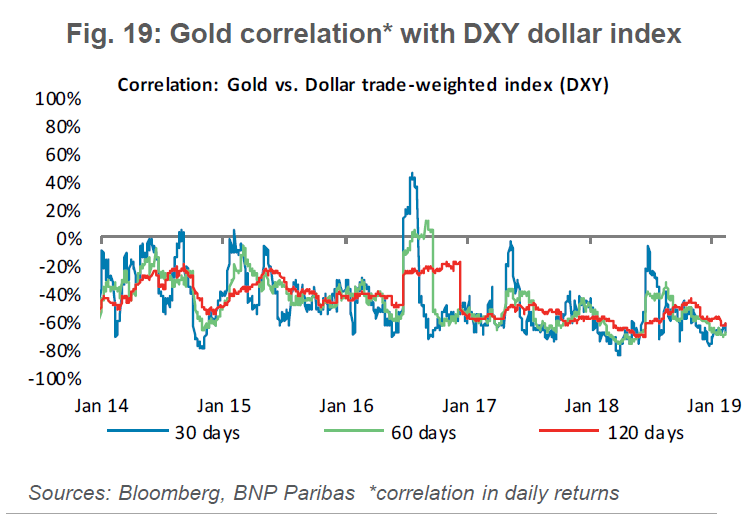 This may be why gold is temporarily in step with the USD
Despite the recent strength in the dollar, BNP analysts do expect the U.S. currency to weaken "noticeably." When that finally does happen, it should boost gold prices further—if the usual negative correlation between the two assets returns. They believe "a fair amount" of the greenback's length has been removed but still see it as "structurally overvalued."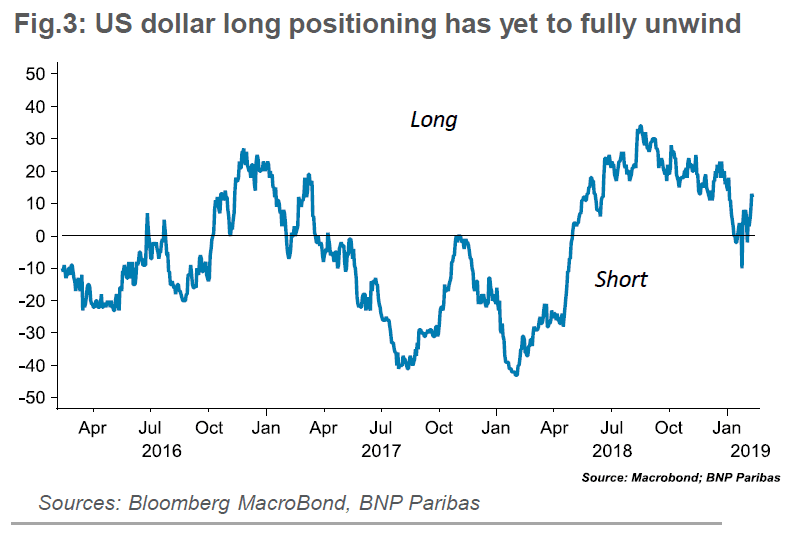 In fact, they believe this structural overvaluation could be one reason why "official sector demand for gold" is up. They pointed out again that central banks, especially Russia and China, have boosted the share of gold in their foreign reserves. Other analysts have also pointed out this same thing recently. The World Gold Council estimated a 74% year-over-year increase in this "official sector demand" in 2018.
"Purchases in 2019, in view of potential dollar appreciation, are likely, we believe, to be kept at same rates," BNP Paribas analysts wrote. "Coupled with investor interest, gold may well get the demand support in our opinion that will allow [it] to sustain an advance in price."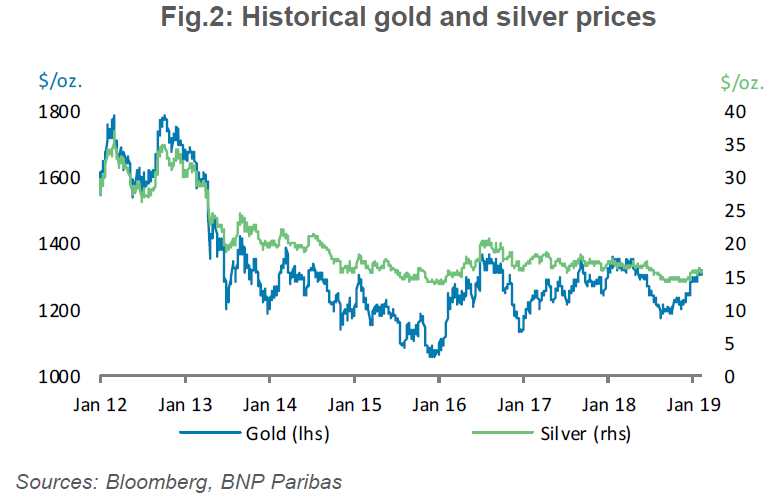 Listening to the Fed
Looking beyond the dollar's relationship with gold, BNP Paribas analysts also noted last week that gold prices have been boosted by Fed commentary recently. The markets in general reacted favorably to the dovish tilt adopted by the Fed following its December rate hike. BNP had previously expected a correction in gold prices in the first half of this year, based on the Fed commentary from December. In fact, the firm's analysts had thought that Fed policy was a major barrier to an increase in gold prices early this year.
However, they have changed their view now that macro-risk has become "a dominant feature" of the world's markets this year, along with a "dovish bias in monetary policy" around the globe. The Fed's commentary later today could trigger a significant move in gold prices.
BNP said they're now expecting only one interest rate hike this year, possibly in June, although the firm noted that economic data could shift that hike forward or backward, depending on what it says. The next set of Fed minutes is scheduled for release today at 2 p.m. Eastern, and it will add another piece to the puzzle. Investors will especially be listening for what the central bank has to say about inflation.
In addition to Fed commentary, TD Securities analysts also believe commodity trading advisors are playing a significant role in the gold rally, driving both gold and platinum higher. However, they added that in order for the yellow metal to hold on to the CTA-driven gains, the price must stay over $1,327 on the day.
This article first appeared on ValueWalk Premium
Updated on