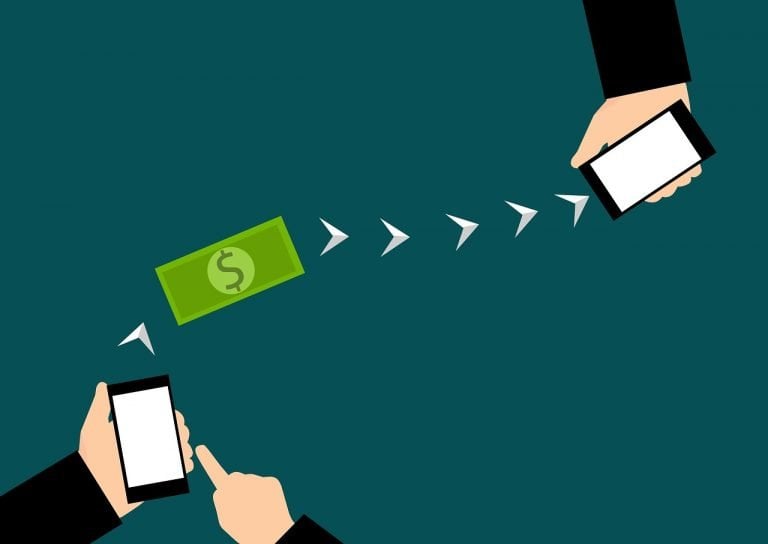 Technology has made a lot of services and processes more accessible to most people. The world of finance has received significant benefits from modern advancements, including transferring money overseas. From online banking to electronic wallets, you can quickly send cash to your family, friends, employees, and business partners living in another country.

To get an accurate idea of the real costs of transferring money overseas from Australia, here are the different options you can choose from, including their fees:
[REITs]
How Value Investors Can Win With Tech And "Fallen" Growth Stocks
Many value investors have given up on their strategy over the last 15 years amid concerns that value investing no longer worked. However, some made small adjustments to their strategy but remained value investors to the core. Now all of the value investors who held fast to their investment philosophy are being rewarded as value Read More
Q4 hedge fund letters, conference, scoops etc
1. TransferWise
TransferWise is a UK-based money transfer service that supports over 700 currency routes all over the world. It was founded by Estonians Taavet Hinrikus and Kristo Käärmann, who had experiences with losing a substantial portion of their salaries due to transferring money from one location to another.
With this, they devised an arrangement that uses local cash pools in major countries so when a user from Australia sends money to the United States, the bills aren't physically transferred. Instead, their outlets in the US dispense the equivalent value of the amount that was sent. This significantly reduces the cost of the process by avoiding currency conversion and transfers that cross borders.
For you to find the best way to transfer money overseas from Australia, let's say you'll be sending 5,000 AUD to the US. These are the factors to consider if you plan to use TransferWise:
Exchange Rate – 0.7047
Transfer Fees – 22.41 AUD
Transfer Time – 1 to 2 days
Total Amount Received – 3,507.46 USD
This money transfer service allows you to save up to 166.10 AUD on the costs compared to when you course the cash through banks. TransferWise also guarantees that they use the real exchange rate as opposed to other financial institutions which set their own prices. You will need to go through a personal identity verification process before you can set up your borderless account. Once you've been approved, you can hold multiple currencies simultaneously.
2. TorFX
TorFX is a currency broker that offers a wide range of money transfer services. They were deemed as the Consumer International Money Transfer Provider of the Year for 2016, 2017, 2018, and 2019 by Moneyfacts, a UK financial information company. With their process, users must open a free account for them and their beneficiary, then settle on a rate with an account manager. Upon receiving an order confirmation, you will need to provide details of the receiver before adding funds to your account. Once the funds have been cleared, the cash is immediately sent to your recipient.
Using the same 5,000 AUD figure above, these are the factors to consider if you plan to use TorFX:
Exchange Rate – 0.7012
Transfer Fees – 0.00 AUD
Transfer Time – 2 to 3 days
Total Amount Received – 3,505.93 USD
TorFX guarantees that they won't charge transfer fees or commission. However, there's still a small difference between the amount received from TransferWise and this provider. They also take longer in transferring the money with TorFX, taking about two to three days for the process.
3. World First
World First also claims that they don't charge fees for personal transfers. They have a minimum transfer value of 2,000 AUD or equivalent. Similar to TorFX, they require users to set up an account. Next, you inform them of the amount you'll be sending, and they'll present you with a quote. Afterward, you send the funds to them through your local bank transfer, and the company directs the cash to your recipient.
These are the factors to consider if you plan to use World First:
Exchange Rate – 0.6991
Transfer Fees – 0.00 AUD
Transfer Time – 2 to 3 days
Total Amount Received – 3,495.36 USD
This money transfer service has tools that you can use to maximize the amount you'll be sending. They have live rates and graphs that allow you to keep track of currency exchange rates in real-time. They also have forward contracts, which enable you to secure a current rate that you can enjoy for a period of up to three years.
4. WorldRemit
WorldRemit is an online money transfer service available in over 145 countries and is the first to focus on cashless remittances. For recipients, they have various options on how to withdraw the amount, including bank deposits, cash collection, mobile airtime top-up, and e-wallet deposits. They provide SMS and email updates once the transaction has been completed.
These are the factors to consider if you plan to use WorldRemit:
Exchange Rate – 0.6974
Transfer Fees – 3.99 AUD
Transfer Time – 1 to 2 days
Total Amount Received – 3,486.85 USD
The company's app is available for both iOS and Android users. WorldRemit was intended to make money transfer more accessible to immigrants and their families from their home countries. It has a network of 6,700 routes and is connected to prominent mobile money services all over the globe.
5. OFX
Previously known as OzForex, OFX is an Australia-based online foreign exchange and payments service provider. It launched in 1998 as an informational website on foreign exchange and grew to include payments services. Its international money transfer feature began in 2009. The company included NZForex, UKForex, CanadianForex, and USForex before the brand was consolidated in 2015.
These are the factors to consider if you plan to use OFX:
Exchange Rate – 0.6905
Transfer Fees – 0.00 AUD
Transfer Time – 1 to 3 days
Total Amount Received – 3,431.79 USD
They have more than 200,000 customers worldwide in over 80 countries. You get a quote with the exchange rate and information on other fees, after which you enter your recipient's bank account details then lock-in the transfer. They will complete the transaction once you've sent the funds to them.
6. ANZ
ANZ or the Australia and New Zealand Banking Group Limited is a prominent bank in the area. It has different business units such as retail, business, private banking, loans, and specialized finance. Its international money transfer service can be done through online or phone banking, which is available in the business hours of 8 am to 7:30 pm Monday to Friday.
These are the factors to consider if you plan to use ANZ:
Exchange Rate – 0.6779
Transfer Fees – 12.00 AUD
Transfer Time – 1 to 2 days
Total Amount Received – 3,381.37 USD
You must be an ANZ customer to take advantage of their transfer services since the funds will be sourced from your transaction account or credit card. Their process is more complicated as you'll need to provide the full bank name, address, and bank identifier code of the recipient along with their full name, address, and account number. They also require the international bank account number or IBAN for payments to countries in Europe and Routing Number if you're sending to the US.
7. Commonwealth Bank
This Australian multinational bank has a network of businesses in New Zealand, Asia, US, and the UK. It has various services as well similar to ANZ such as retail, business, funds management, superannuation, investment, and broking services. With them, you can send money to over 200 countries in more than 30 currencies. You can quickly send funds through your recipient's phone number or to their international bank account.
These are the factors to consider if you plan to use Commonwealth Bank:
Exchange Rate – 0.6654
Transfer Fees – 12.00 AUD
Transfer Time – 1 to 2 days
Total Amount Received – 3,319.02 USD
The company advises converting your payment first into foreign currency before completing the process in their mobile app. This way, you lock-in the exchange rate and get a lower transfer fee. They also allow you to trace, amend, or cancel your international money transfer. They have a 100% security guarantee that covers any loss you may incur due to unauthorized transactions.
Here are the two elements that affect how much transferring money overseas cost:
Exchange Rates – This rate is considered as the value of one currency as compared to another. These are determined by various factors such as inflation, interest, government debt, political stability, recession, and the country's balance of payments. Each money transfer service has the option to offer you with the market exchange rate or their own figure, which includes a margin for profit.
Transfer Fee – Aside from varying exchange rates, it is also the bank or service provider's prerogative to charge you with a transfer fee on top of the amount you're planning to send overseas. A number of them have agreements with partner institutions in other countries where they can take a commission from the transaction. They also vary in how they calculate this cost with others seeking a percentage from the total amount, which can range from 0.5% to 3.9%, while some enforce a flat fee of 10 AUD to 32 AUD.
Conclusion
Most international money transfers are conducted in the network of the Society for Worldwide Interbank Financial Telecommunication or SWIFT. This secure messaging system allows banks and other service providers to send information to each other. With so many options to choose from, you should take the time to do your research and read up on customer reviews for each company. This way, you can assess which one is more advantageous concerning the amount that your recipient will end up with and transfer fees.
Updated on