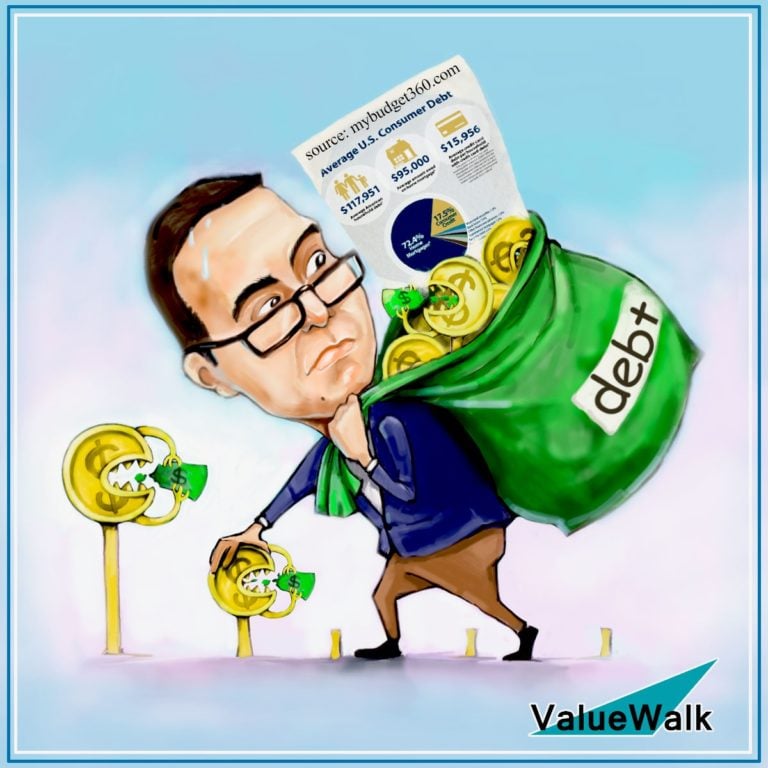 This week guest Bill King of The King Report joins the McAlvany Weekly Commentary to discuss: The difference between inflection point & tipping point. Central Banks trying to fuel the utopian illusion of perpetual growth. The making of revolution is when the middle class drops to lower class.
Bill King On The Debt Cycle: It's Time To Hedge Yourself For Political Turmoil
ValueWalk's July 2022 Hedge Fund Update: Tiger Cub Hedge Fund Shuts Down
Welcome to our latest issue of issue of ValueWalk's hedge fund update. Below subscribers can find an excerpt in text and the full issue in PDF format. Please send us your feedback! Featuring Andurand's oil trading profits surge, Bridgewater profits from credit, and Tiger Cub Hedge Fund shuts down. Q1 2022 hedge fund letters, conferences Read More
Q4 hedge fund letters, conference, scoops etc
Transcript
Welcome to the McAlvany weekly commentary. I'm Kevin Orrick along with David McAlvany. And we have one of my favorite guests on today Bill King.
You know when we think of investing we think of it as one of the last expressions of the liberal arts where you're synthesizing information from so many different fields and I think Bill King brings that together in a very real way whether it's politics geopolitics finance economics reading charts it's just an amazing job a masterful job of bringing this synthesis together. And so as always we're excited to kind of get the feedback as we look at sort of issues within the political arena. But of course our focus alternately being on the financial markets and what the implications are from Public Policy from international relations into the pricing of the markets the risk there and the opportunities as well.
David of everything that we read on a daily basis bilking is something none of us miss. You know he sends a message out one o'clock in the morning 130 in the morning and it gives us an idea of what he's looking for the next day. One of the things that he's really brought up this time around. We've read Bill King for decades is that the Federal Reserve and central banking in general is doing things very very different at this point. They used to look at inventory they used to look at inflation the debt cycle and allow for the growth and shrinkage in the economy at this time. That's not the case and it reminds me when I was a London garden manager at a lumber store when I was in my late teens I took a clinic on fertilizers and when we put these fertilizers on our grass that kill dandelions. The reason it kills the dandelions is the broadleaf plants is because it only allows growth and it accelerates the growth of the plant. What happens is the plant just grows very very quickly and then dies. That seems like that same policy is now going on with our economy. The central banks only want growth.
No shrinkage Well that is a very significant shift because they used to be willing to precipitate and participate in causing a down cycle within the business community so that you wouldn't end up with too much inflation so that you wouldn't end up with excess inventory so that you could control the debt cycle and that pile of dollars owed and now being afraid of the quantities of debt. They've changed their tune and it really is like feeding the dandelions. Now of course all they see is the girl aspect. What you're suggesting is that there may be an unintended consequence to promoting that fertilizer mentality you know late in quarter four of 2018.
We thought possibly there would be a tightening we started to see the markets coming off that Powell folded right away. He wanted to go ahead and kill those dandelions by continuing to grow.
So Bill welcome back to the show. I am curious just starting off our conversation today. How significant was the power shift late Q4 early Q1 of 2019 and some of the implications.
Well I think it is significant. I think you know I've written here before is it very significant from the standpoint of theU.S. because everybody's focused on the Fed. Also you know a lot of people around the world. But what had been happening even before Paos ship was that China has started really pumping up credit. They started throwing a lot of reservists and they started fueling their markets. And as most people realized that they were concerned about their credit bubble they were concerned about their stock bubble so I started reining in credit and their stock market. And then you know before Powell made his your turn China was flooding the system with money. Now the smarter people that watched that and watched China saw what was going on and that you know the reason why gold took off you know as anybody who watches gold and metals now the Chinese are the ones who really call the two they are the ones we know the iron ore the copper ESFP everybody's watching China to see what they're doing and when that credit that started pouring back in those markets took off. We kept falling. A lot of was because momentum here a lot of packs at the end of the year. Of things going on that pushed everything down into Christmas Eve and then you know you get the POW you turn one of things to the people. I thought he was going to be more dovish and the Fed meeting there in the third week of December. And so did most people when he wasn't Stass got hammered. Then you had a triple which some people call a quadruple but I don't think the futures and stocks are significant but that was what kind of get people really turned around with the expiration of 21st everything thought we've seen this story before that the stocks are weak because they're worried about the Fed the Fed is there meeting and then all of a sudden you start to stand a rally push you get to the expiration futures and options on Friday. I actually had set up a little bit with some calls that there was going to happen instead. He didn't. He was kind of more normative more hawkish than people thought. If you remember stocks got hit. And of course what happens then and the 21st being Friday when you have a bad expiration the triggers are quite the wrong way more tragic that some.
Updated on