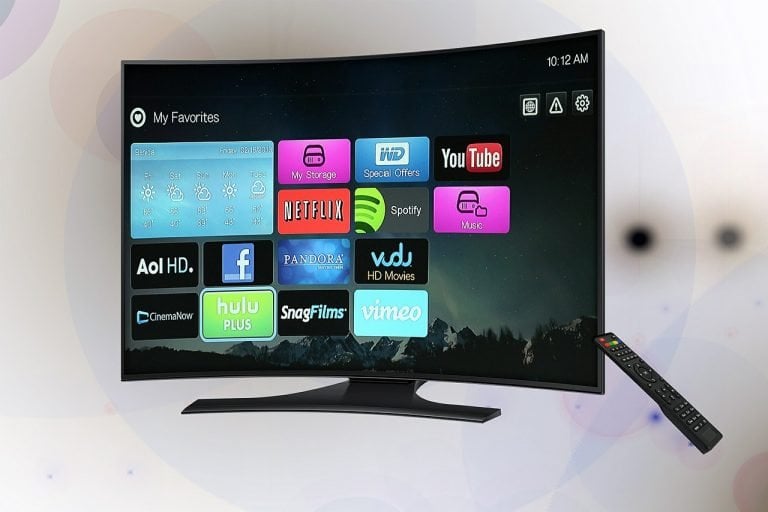 Google has disabled the Android TV photo sharing feature after an account privacy bug emerged for at least two Android TV users. The two users who reported the Android TV issue have used television sets from Vu and iFFalcon, and when wanting to change the photo on their Android TV, the TV showed hundreds of unknown accounts with their linked accounts and profile picture also being shown.

The first person who spotted the privacy bug with Android TV photo sharing was a Twitter user Prashanth who was quick to share his issue on the social media network. His 55-inch Vu LED TV was equipped with built-in Android TV, and while setting Ambient Mode using his Google Pixel 2 phone, he stumbled across a huge list consisting of unknown Google accounts which seemed connected to his. He noted that the accounts didn't reveal private photos of those users, given that the Google Photos functionality didn't seem to work.
When I access my Vu Android TV through the @Google Home app, and check the linked accounts, it basically lists what I imagine is every single person who owns this television. This is shocking incompetence. pic.twitter.com/5DGwrArsco

How A Weakening PE Market Serves As Another Sign Of A Weakening Economy

Amid the turmoil in the public markets and the staggering macroeconomic environment, it should come as no surprise that the private markets are also struggling. In fact, there are some important links between private equity and the current economic environment. A closer look at PE reveals that the industry often serves as a leading indicator Read More

— prashanth (@wothadei) March 3, 2019
Explaining further in the tweets, Prashanth also tried signing in using his wife's Google account, but he was again greeted with the endless list of connected accounts, with the addition of his own account followed by his name and profile picture revealed. Testing another Android TV, Xiaomi Mi Box 3 which runs Oreo, the bug didn't repeat. The Vu Android TV still runs on the Android 7.0 operating system. According to Prashanth, there have been no security updates since December 2017, despite him consistently checking for them.
After Prashanth had contacted Google's support on Twitter, they told him to contact the TV manufacturer. However, another user confirmed the same bug, which was on an Android TV set by iFFalcon, TCL's subsidiary. It's worth noting that this user's TV runs with the Android Oreo operating system and had a running security patch from last August. That said, the old version of Android TV is likely not the issue.
This is not a Vu TV only issue. Have noticed the same in iFFalcon android TV via Google Home app. pic.twitter.com/G4qJttLzVy

— Aarjith Nandakumar (@aarjithn) March 3, 2019
Got it. It would be best to contact your TV's manufacturer — let us know how it goes: https://t.co/Vt2pVjY9OU

— Made by Google (@madebygoogle) March 3, 2019
According to an Android Police report, Google disabled Android TV photo sharing while the issue is being investigated:
"We take our users' privacy extremely seriously. While we investigate this bug, we have disabled the ability to remotely cast via the Google Assistant or view photos from Google Photos on Android TV devices."
"We were recently notified that there was a malfunction of Google Home App in some of the Android TVs. After verifying the incident we have informed our customers that it was not an issue of Vu Television but it was software malfunction of the Google Home App." Probal Bose of Vu Technologies PVT LTD told Android Police after it requested a comment. "We take your privacy very seriously. Vu has a long-standing commitment to protecting the privacy of the personal information that our customers entrusts to us."
Even though the bug is now reduced as a result of Google disabling the feature, the functionality of the Android TV operating system is now greatly reduced. Hopefully, the bug gets fixed soon.
Updated on