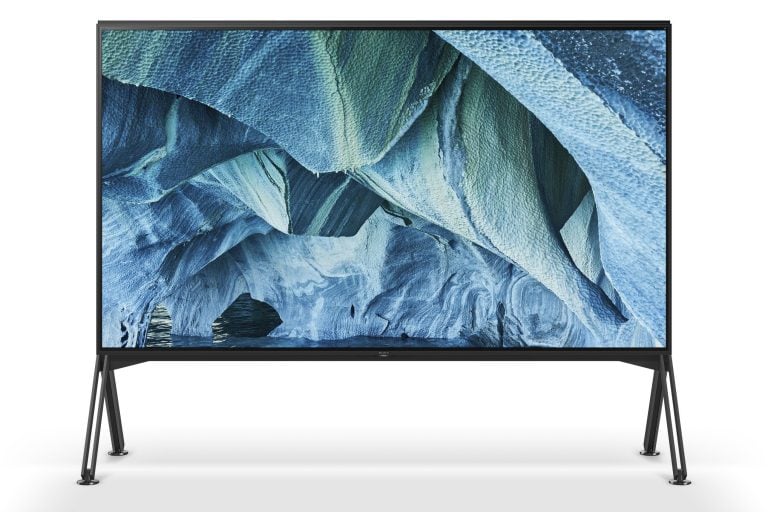 This year's CES has brought a lot of exciting announcements, including one from Sony. Following in the footsteps of Samsung and Vizio, Sony added Apple's AirPlay 2 to its Android TVs. The company also added HomeKit support to a select number of models, which means users of some Android smart TVs will be able to connect with Siri and ask anything the average iPhone user would ask.

Now that Sony added Apple's AirPlay 2 to its Android TVs, users will have much more versatility by having both Android and Apple support. It means that even though the televisions use Google's Android TV software, viewers will also be able to use Apple's AirPlay 2 to play music, watch movies and use screen mirroring. The TVs with AirPlay 2 support include these models: the X950G Series, A9G OLED 4K, and Z9G 8K LCD.
Sony said in a press release that the integration of HomeKit and AirPlay also enables users to add more automation to their devices, multi-room audio support and more. Users will be able to tell Siri what to play rather than manually turning on the show or movie you want to watch.
Connor Leonard Of IMC Explains: Here's What Value Investors Should Know About Moats
When it comes to value investing, one strategy that's often used is seeking out companies which have sizeable moats against competition. In a presentation for the Value Investing Club at Google earlier this year, Connor Leonard of the Investors Management Corporation explained two ways of looking at moats and how value investors can benefit from Read More
Sony also added:
"Sony Z9G Series, A9G Series, X950G Series TVs will be compatible with Apple AirPlay 2 and HomeKit. AirPlay 2 lets you effortlessly stream content from your iPhone, iPad and Mac right to your Sony TV. Watch movies and TV shows from iTunes and your other video apps, and view photos directly on your Sony TV. Listen to Apple Music, your iTunes music library, podcasts and your other music services on your television and AirPlay 2 speakers throughout the home — all in sync. HomeKit lets you easily and securely control smart home products using the Home app or by asking Siri on your Apple devices. These TVs can be added to the Home app and included in scenes or automations with other HomeKit accessories. For example, users can create a "Movie Night" scene in the Home app to easily turn on their TV and dim the lights, and simply ask Siri to launch the scene. AirPlay 2 and HomeKit support will launch in Z9G Series, A9G Series, X950G Series later this year."
As mentioned above, Sony is not the first with such an announcement. Just a few days earlier, Samsung announced that it will add AirPlay 2 to its own TV line. The Korean electronics company also announced that iTunes movie and TV apps are coming. Vizio then followed Samsung's CES announcement with its own, including an accompanying press release.
Now that Samsung, Vizio and Sony added Apple's AirPlay 2 to their Android TVs, it's possible more companies will do the same.
Updated on