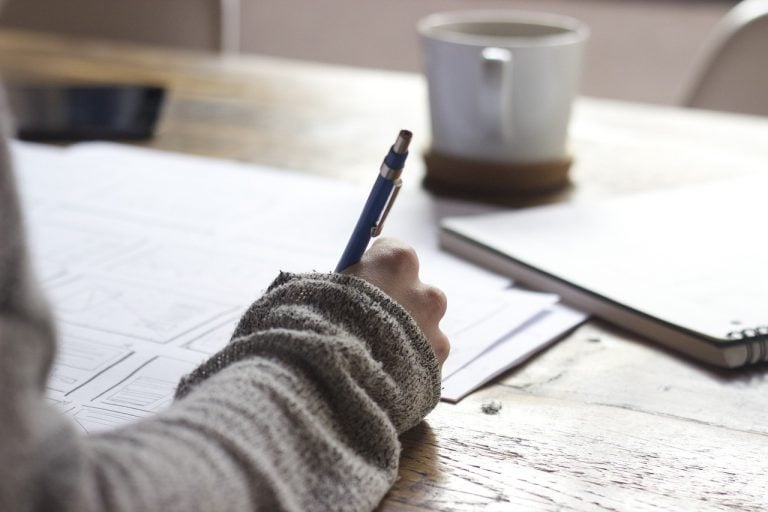 In 2019, when everyone can be a media by the simple expedient of Facebook or Medium accounts, many think of turning their writing skills into a business. No wonder: the demand for skillful word-men swells more than ever today, thanks to the growth of content marketing; and where there's demand, there's supply.
Newly-hatched writers figure out that their skills can be a profitable business, so they massively rush to launch writing startups or turn into self-employed specialists. Given that content- and copywriting are among the highest paying freelance jobs, the competition is tearing:
[REITs]
Crypto Hedge Fund Three Arrows Blows Up, Others Could Follow
A few years ago, crypto hedge funds were all the rage. As cryptocurrencies rose in value, hundreds of hedge funds specializing in digital assets launched to try and capitalize on investor demand. Some of these funds recorded double-digit gains in 2020 and 2021 as cryptocurrencies surged in value. However, this year, cryptocurrencies have been under Read More
Q4 hedge fund letters, conference, scoops etc
According to the U.S. Bureau of Labor Statistics, there are over 130,000 writers and authors on the market right now. It stands to reason, the era of omnipresent content and the broad market makes a writing business the ideal option for top-notch authors; but how to know you're among them? Is there anything else besides writing skills for you to consider before launching a business? Do you have a niche and a minimum background, necessary for the first mile?
Niche
There's a big difference between writing a blog post, creating a product description, and crafting texts for landing pages. Not to speak of writing business books, news, and marketing content on social media. To start a writing business in 2019 means having a clear answer to the question, "What types of content do you create?" Depending on that, you'll understand how to bill yourself on the market and what strategy to consider for growing your customer base.
Here goes the list of options to choose from: commercial writing, social media writing, journalism, translations, technical writing, web content, fiction, ghostwriting, computer game writing, etc. What's your specialization? Being hired by a paid essay website to write a paper doesn't really make you an academic writer. If you still can't recognize it, don't hurry up to launch a writing business in 2019.
USP and Portfolio
To make writing your profitable business, make sure to have USP—your unique selling point. What makes you different from other writers? Why would a client choose you over another specialist in the same niche? Figure out what makes your works stand out, and demonstrate it to potential customers through your brand, website, and relevant portfolio with your best writing samples.
What makes you a brand is a writing style, a tone of voice you choose to communicate with customers and readers, your business website customization (your logo, slogan, signature, colors), and other tiny details that help to show your creativity and personality to clients and make them choose you over others. The last but not least is your portfolio with writing samples, the best and most self-evident proof of your expertness.
Before launching a writing business, get your worthy samples together for the world to see your competence. Publish them at your website or use portfolio platforms like Contently or Clippings. Testimonials or LinkedIn recommendations from clients would give you an easy win, either: they've been remaining the most credible form of advertising among consumers since 2015.
Expertness
With high competition in the field,  every writer needs to establish himself as an expert to set fair rates and increase them with time. Once you decide on the niche, think if you have enough skills and experience to posture yourself as a writing professional. Do you keep learning to build more knowledge? Do you have a mentor who would guide you through the writing path?
It seems clear that you don't need a degree in journalism to be a successful writer. Yet, the following experiences would help: research skills, knowledge of grammar and writing styles, editing skills, as well as the ability to market yourself as a writing pro. If you claim for online writing niche, make sure you understand the basics of SEO and SMM, are comfortable using platforms like WordPress or Joomla, and see a subtle difference between writing for print and web. The knowledge of photo and graphic design would come in handy, too.
Online course and industry conferences are also worth visiting to understand the backstage of the writing business better.
Make sure you'll be able to provide outstanding customer service after launch. Build your buyer personas, learn their expectations, and come up with proposals they expect you to deliver. Are you ready to become more flexible when working with clients?
Network
Networking is a basement of business, regardless of a niche. This stands to reason all the more when speaking of writing. It would be more reasonable and safe to start a writing business with some network and customer base in the pocket: thus you'll have a good launch pad.
To build it, start with your personal network: friends, colleagues, online connections. Let them know you look for clients and professional contacts, give them access to your portfolio, ask them for recommendations. Big chances are, some of them need writing services right now, so they'll become your first customers.
Also, create profiles at freelancing platforms like UpWork or Freelancer to build connections, portfolio, and customer base. The competition is crazy there, so get ready to spend much time and efforts to get a good catch. Send pitches to both traditional and digital businesses, sell your services by understanding their brands' mission and writing in their voice and tone, therefore building your reputation of a reliable specialist. Social networks like LinkedIn will help here by far.
Funding
Despite the big run on writers and the rapid growth of professionals in this field, far from many can brag of six-figure incomes. Sure enough, impossible is nothing; but it often takes years for writers to get in that major league.
It doesn't mean you need to sell yourself short to make ends meet. Do some research to get an idea of how much to charge for writings, depending on your experience and specialization. Just be real about what to expect, and make sure you have some money holdings to stay at course while your writing business will be growing and become sustainable.
Before launching a business, turn into a smart manager: set goals and milestones, write a full business plan (consider your target market and competition), and decide on a start-up budget. Yes, writing needs relatively low investment,—a computer, a comfortable place to work, and an internet connection—but you risk an irregular income when you're first getting started. So, a safety net would not be out of place.
Now, over to you:
To understand you should give it a try and launch a writing business in 2019, check if you've done the following:
You've defined your writing niche.
You have a portfolio that would confirm your expertise to clients.
You've built a network of potential clients and your brand's advocates.
You practice writing regularly to grow skills and stay in step with the latest trends in your niche.
You've done the research, and you have a clear vision of your target market, competitors, USP, and challenges. You have a business plan, and you've set your rates as well as goals and milestones on the way to success.
Planning and outlining the road map to business profits, understanding the obstacles and knowing how to overcome them—that's a key to evading the fate of 90% of startups that fail within a year after launch.
Updated on