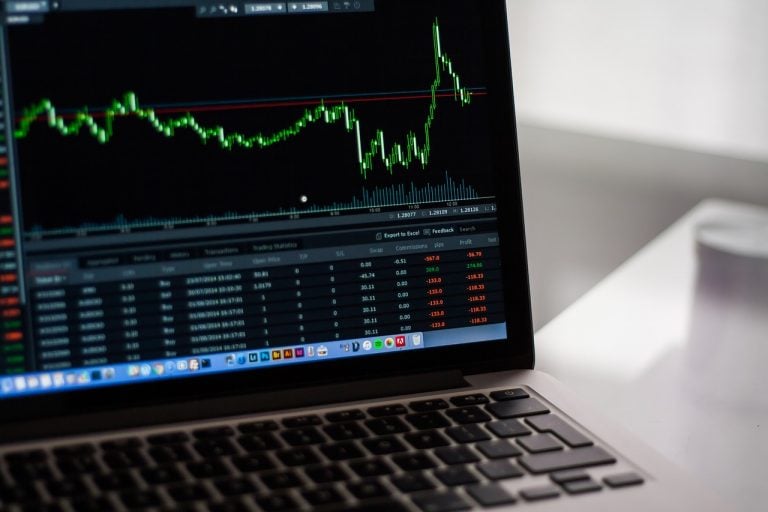 Buybacks have become the most significant source of capital market activity and an increasingly preferred method for companies to return capital to shareholders. Prompted by tax reform with lower corporate tax rates and the ability for U.S. companies to repatriate their significant overseas profits at more favorable rates, last year U.S. companies announced buybacks in record numbers. As we outlined before on ValueWalk, 2018 saw more than $1 trillion in buyback authorizations. 2019 is poised to be another record-setting year, already outpacing 2018 but this time with participation from a more diverse set of industries.
As of 4:00 PM ET on February 26, 2019, 172 companies have announced a total of $212.6 billion in buybacks. By comparison, last year at this time $204.6 billion in buybacks had been announced by 166 companies. While it is early in the year, the additional $8 billion in buybacks so far is a strong indicator that 2019 will see more record-setting buybacks. The uptick in the number of companies announcing along with a more diverse industry representation indicates that 2019 may surpass 2018's $1.08 trillion record.
Q4 hedge fund letters, conference, scoops etc
Why The Term 'Value Investing' Is Redundant
What does value investing really mean? Q1 2021 hedge fund letters, conferences and more Some investors might argue value investing means buying stocks trading at a discount to net asset value or book value. This is the sort of value investing Benjamin Graham pioneered in the early 1920s and 1930s. Other investors might argue value Read More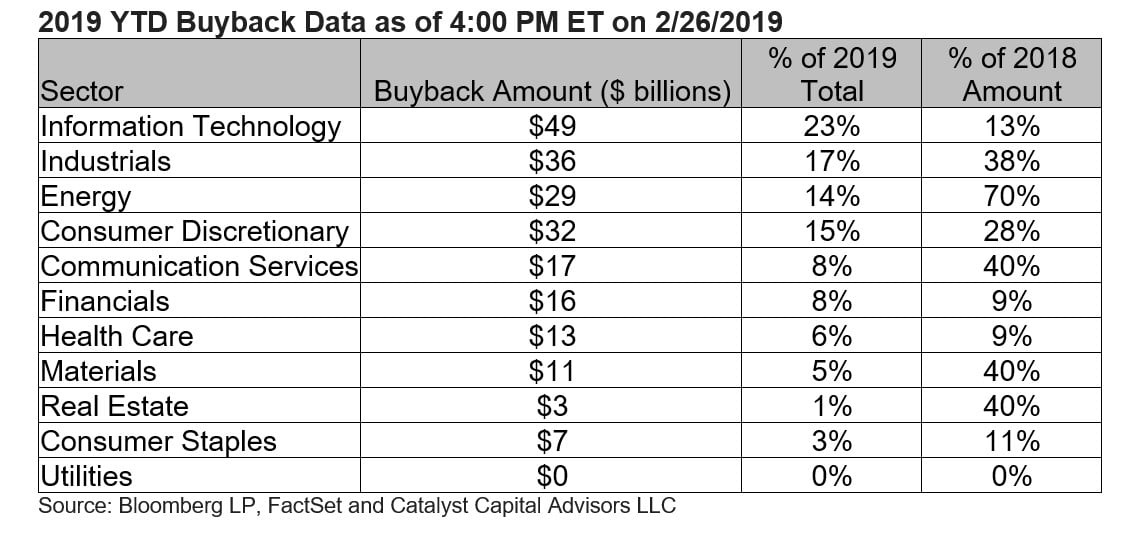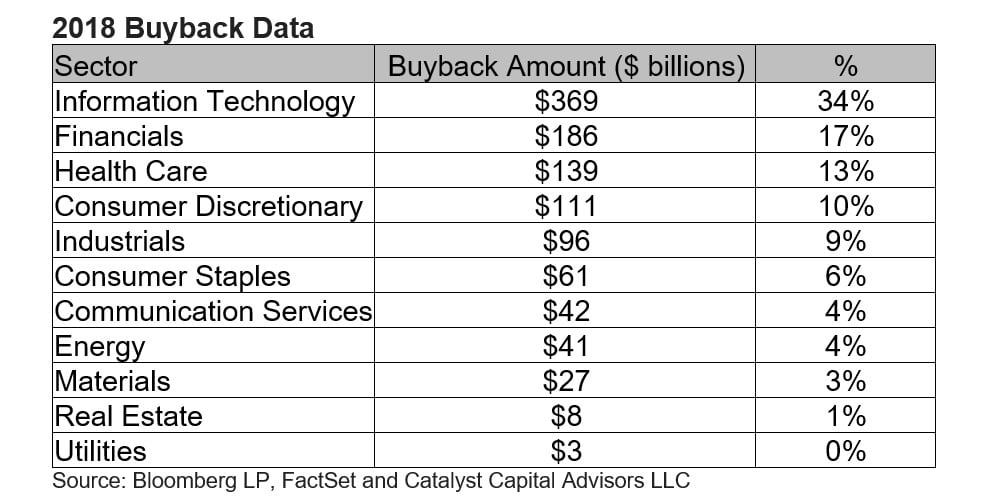 This increase in number of companies announcing buybacks is reflected in the increasing number of industry sectors that are more heavily participating in buyback authorizations this year. Last year, tech, financials and health care represented the top 3 sectors, representing 34%, 17%, and 13% of the year's buybacks, respectively. This year, it's tech ($49B), industrials ($36B), and energy ($29B), representing 23%, 17%, and 14% of this year's buybacks, respectively.
Currently, the average announcement level by sector is at 27% of the total 2018 announcement value when we are just 16% through the year.
Take the energy sector, for example. Last year, the sector announced a total of $41 billion in buybacks. As of February 26, 2019, the energy sector has announced $29 billion in buybacks, which is more than 70% of the amount announced in all of 2018. This uptick is worth noting also because of the size of the announcements. Chevron accounts for the bulk of this industry's buybacks in 2019, with a $25 billion announcement in early February. Such a large announcement from a company that did not participate in the buyback frenzy last year is encouraging for the trend of this sector.

Industrials are another example of an industry now participating more in buyback authorizations. So far in 2019, the sector has announced $36 billion in buybacks. That's nearly 40% of the total amount the sector announced in the 12 months of 2018.
These numbers are encouraging and we should expect to see a continued trend of buyback announcements in the coming months. Apple, which traditionally announces their buybacks in April or May and has confirmed plans to be cash neutral, hinting at the possibility of larger buybacks, is likely to be another larger contributor to buyback authorizations this year. It wouldn't be surprising to see Apple announce $100 billion or more in buyback authorizations again.
The current environment continues to be favorable for buybacks. Many companies used their 2018 tax savings to pay down debt and issue one-time bonuses. More of that money should flow into buybacks in future years. Additionally, progress on trade talks has boosted the market and created a more favorable environment for continued buybacks (companies have historically announced less buybacks when the market enters a period of turmoil despite it being a good time to authorize a buyback).
Last year, buybacks slowed down on political backlash. While proposed legislation could slow down buybacks this year, it will probably have less of an impact. For example, the Sanders and Schumer plan targets certain companies, but not the types of companies that are accounting for the majority of buybacks, such as technology companies. The Rubio plan would adjust the equation so that buybacks are no more favorable than dividends from an investor's tax perspective. However, it misses one of the key points why companies have adopted buybacks: because it gives companies more flexibility to return capital. While a dividend essentially commits the company to return capital, a buyback gives the company the option to return capital if better investment opportunities do not arise. The political goal, after all, is to encourage more investment.
Whether or not legislation progresses, it is likely that 2019 will still be another record-setting buyback year. More companies are getting involved, including those that sat on the sidelines last year. This is because buybacks remain one of the best uses of capital for certain public companies, and company executives understand this concept.
---
Michael Schoonover is COO at Catalyst Funds and serves as portfolio manager for the Catalyst Buyback Strategy Fund (BUYIX).