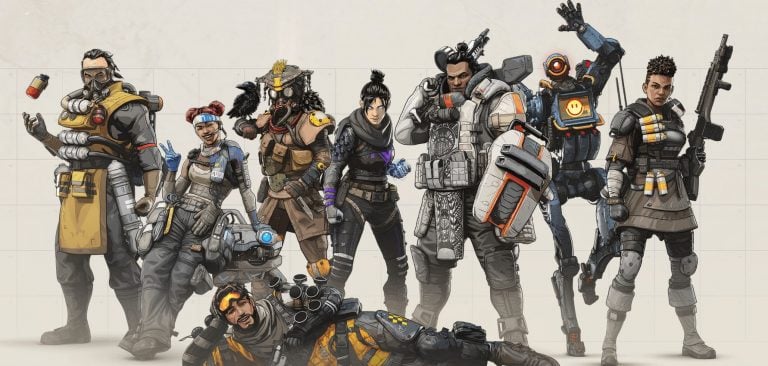 Apex Legends is the latest battle royale game that many believe has the potential to take on the likes of Fortnite and PlayerUnknown's Battlegrounds. To ensure that it does beat its rivals, developer Respawn Entertainment is likely working on adding many new features to game. Some of these new Apex Legends features have been discovered in the game's code by data miners.
These new Apex Legends features may be coming
Two big features that may be coming to the game are Solo and Duo modes. This information comes from Fortnite leaker ShiinaBR, who discovered these new Apex Legends features in the game files.
LEAK:

Consistency is what makes the top 50 best-performing hedge funds so strong

Every month and quarter, multiple reports on average hedge fund returns are released from several sources. However, it can be difficult to sift through the many returns to uncover the most consistent hedge funds. The good news is that Eric Uhlfelder recently released his "2022 Survey of the Top 50 Hedge Funds," which ranks the Read More

Solo & Duo game modes found in the game files! No information about when they will be released, but we may see them very soon. pic.twitter.com/XYz8KlXeeh

— ApexUpdate – News & Leaks (@ApexUpdate) February 9, 2019
The tipster shared the discovery on their Fortnite account and their new Apex Legends account (@ApexUpdate). The leak shows the new Solo and Duo modes. The game currently allows only three-person teams.
However, the data miner gave no timeline on when we might see these new Apex Legends features in the game, except for simply saying "soon." Although Respawn has yet to announce anything officially, this particular data miner can be trusted, considering their track record for Fortnite leaks.
In addition to Solo and Duo modes, another data miner discovered a reference to a ranked mode. Players have long been demanding this feature in Fortnite, which so far has only offered in-game tournaments.
"The in-game tournament system is an evolution of the traditional ranked system, striving to enhance the best elements of ranked play," Fortnite developer Epic said recently.
Players are also requesting new skins for the characters, and the latest request is for a new skin for Chappie. The request was posted on an Apex Legends subreddit. It appears fans are ready to sign a petition to convince the developer to add the skin for the eponymous robot from the 2015 Neill Blomkamp film Chappie.
What new maps to expect?
Currently Apex Legends offers one map that offers players a variety of environments ranging from desert to jungle and urban settings. However, we can expect the developer to add several new maps in the future.
Previous games based on the Titanfall universe feature multiple maps for multiplayer mode, but those games don't offer battle royale experiences. Even Fortnite hasn't offered many maps, but it has constantly updated its current maps with new locations and weather changes, which has enabled it to rule the gaming world so far.
We can see Respawn doing the same with Apex Legends, and there are plenty of ideas about the kinds of maps we can expect. The first one is Angel City, which, as the name suggests, is set in an urban environment. Original Titanfall fans would know about this map as it was among the first ones. The same map was also remastered in Titanfall 2.
Another map many would like to see is a snow map. Unlike the urban map, a wintry map never appeared in past Titanfall games. However, both Fortnite and PUBG offer similar maps, so Respawn may also add one, but with a slight twist.
Many also expect to see a Titan map in the game sooner or later. In fact, many were surprised not to see it from the very beginning, considering that the game was set in the Titanfall universe. Nevertheless, we can expect Respawn to add this classic map soon.
Here to stay for 10 years
Apex Legends is at the center of the latest hype in the gaming world. The game racked up about 10 million players in just 72 hours, and recent leaks, rumors and reports around upcoming features prove this is not just passing popularity. Rather, the game is likely here to stay for many more years — possibly as long as 10 years or more if Respawn Design Director Mackey McCandlish is to be believed.
"We want this to be a ten-year game…… There's so much opportunity in this universe, there's so much opportunity in this young genre, and I love playing it so much. We play the game for hours every day," McCandlish told VG247.
Apex Legends is a free-to-play game available on the PS4, Xbox One, and PC. As of now, there is no word on when the game will be available on mobile devices or the Nintendo Switch. However, we do know that the developer would "love to" bring the game to the Switch.
Updated on