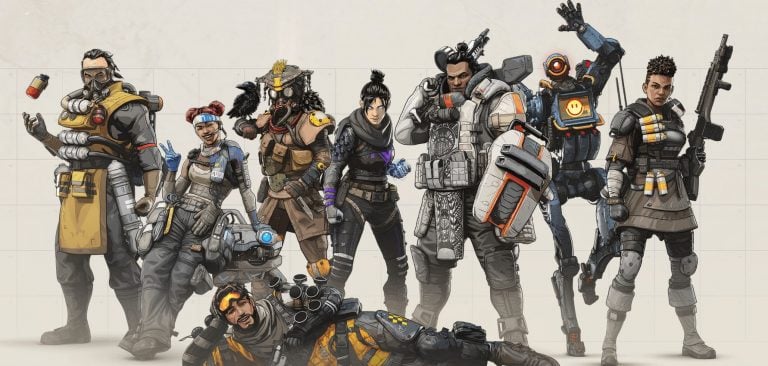 Apex Legends is the latest battle royale game that has become an instant hit overnight. The game is being enjoyed by gamers worldwide, but it seems some are having trouble with it. Several Xbox One owners are reporting an issue with the game after the latest update.
Apex Legends crashing on Xbox One
After developer Respawn Entertainment rolled out an update yesterday, many Xbox One owners took to social media platforms to complain about the game crashing on the console after the 1.03 update. The issue is only affecting Xbox One and not PS4 or PC.
A good thing for gamers is that the developer is aware of the issue. In an update, the developer said it had found an "unfortunate issue" that is being caused by the Heart DMR skin (released with the Valentine's Day update), Gibraltar Daemon Hunter and Neural Net skins. These skins, according to the developers, are causing crashes.
Seth Klarman Describes His Approach In Rare Harvard Interview
In a rare interview with Harvard Business School that was published online earlier this month, (it has since been taken down) value investor Seth Klarman spoke at length about his investment process, philosophy and the changes value investors have had to overcome during the past decade. Klarman's hedge fund, the Boston-based Baupost has one of Read More
Hey all. We discovered an unfortunate issue with the Through the Heart Valentines DMR skin, Gibraltar's Daemon Hunter and Neural Net skins that are causing crashes on Xbox One. We've disabled the skins while we investigate.

— Apex Legends (@PlayApex) February 14, 2019
Respawn has disabled these skins for now, and is further investigating the issue.
Apex Legends crashing on Xbox One is not the only issue affecting the console. Some Xbox One users are also claiming that they are unable to use the unlockable Caustic and Mirage characters. The developer is aware of this issue as well.
"We're aware of the reports of players unable to use Caustic or Mirage after unlocking on Xbox One and investigating. Will update when we have more info," the developer said in a tweet today.
As of now, there is no information when the issues – Apex Legends crashing on Xbox One and unusable characters – will be fixed, but Respawn has assured an update when they have it.
Voice chat issue on Xbox One
Another issue troubling some users (particularly on Xbox One) in the last week or so is related to the voice chat. Several users have reported that they can't hear players on Xbox One while playing Apex Legends.
Specifically, users are complaining that the in-game voice chat service is not working for them. Affected users say that they have tried different headsets and settings, but the problem still remains. Some claim that other players can hear them, but that they can't hear anyone.
"I'm on the Xbox One X using the Astro A40 TR's with the USB Mixamp. I cannot hear other players, but can see their mics being activated and the voice to text feature will attempt to convert what they are saying so that I can read it," one user complained on the EA forum.
Even though the issue primarily affects Xbox One users, a few PS4 owners also reported the same issue.
We also have a post about it here. It's being looked into. ? https://t.co/uQOIJo3QHT -Skeeter

— EA Help (@EAHelp) February 13, 2019
The good news is that the developer is aware of the issue, and even better news is that there are a few workarounds to overcome the issue.
If you are also facing the same issue, you can set up an Xbox Party Chat. You can also set up chats via Discord and Teamspeak, or you can also use your phone for chats. However, this workaround may not work if you are not playing with friends.
First Apex Legends patch – what's new?
Apex Legends' latest Valentine's Day-themed update, along with introducing a new skin and "Love of the Game" banner frame for Pathfinder, made improvements and changes to the UI as well. The update also improves server stability and performance.
Along with additions and improvements, the update fixed a few bugs as well, including the bug that allowed players to copy items in their inventory. Also, issues like gray screens, problems with stability and the friends list has also been addressed.
You can read the full patch notes from here.
Apex Legends has garnered massive popularity in just a few days after its release. The game has already been downloaded by more than 25 million players. As well, the peak concurrent players for the game are more than 2 million.
Recently, Respawn Entertainment CEO, Vince Zampella, talked about the feedback that the new free-to-play Battle Royale game has received since its launch.
"What a week! Since we launched Apex Legends last week on Monday we've seen the creation of an Apex Legends community that is excited, thriving, and full of great feedback and ideas," Zampella said. "Our goal is to build this game with you, our community, so keep giving us your feedback because we really are listening."
Updated on