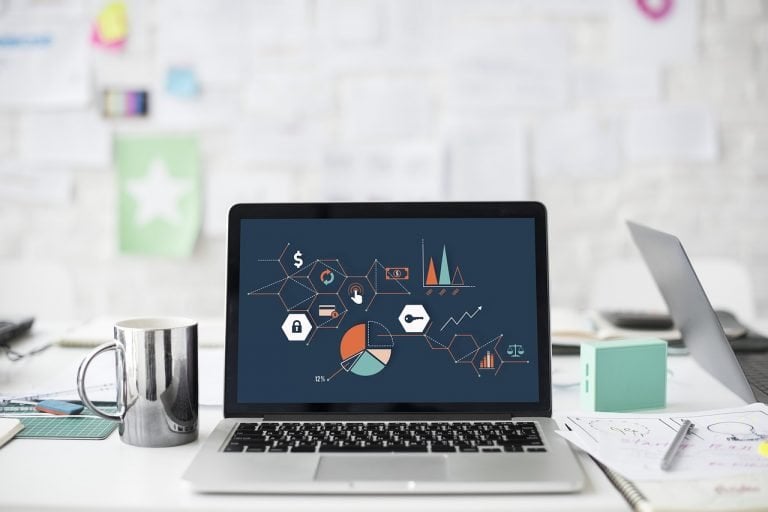 Hundred years ago, John Wanamaker famously said: "Half the money I spend on advertising is wasted but I don't know which half." He was right.
A recent study by Nielsen shows that in some countries in Europe (France, Germany, Italy, and the U.K), 48 percent of adverts do not reach the right people. Another research indicates that 9 percent of digital ads are viewed for more than a second and only 35 percent of digital ads receive any views at all.
[REITs]
Benjamin Graham GEICO Buy Was Just A Simple Value Play
Was Ben Graham's big purchase of GEICO shares actually a value investment? Perhaps it was contrary to what many believe. "In 1948, we made our GEICO investment and from then on, we seemed to be very brilliant people." -- Benjamin Graham, 1976 Both Benjamin Graham and Warren Buffett can attribute a large part of their Read More
Q4 hedge fund letters, conference, scoops etc
Those reports are testament to how far technology has come. Predictive analytic technology today can analyze and identify patterns in your business and help you make accurate predictions.
But lots of tools you may be using for the day-to-day running of your business can also help you make accurate predictions or estimation too. Let's see how they can or are already doing this.
1. Ascertain high value leads/customers via predictive analytic hacks
Before now it was easy for business owners to waste time on leads who would never convert or whose chances of conversion was infinitesimal. With the help of predictive analytics technology, you'll no longer waste valuable time on such leads. You can easily identify high value leads and you can spend your time and resources trying to nurture these ones are more likely to pay for your product or service.
To illustrate, using predictive profiling, a company called Shoretel went from having to call or focus on 100 leads to calling just 12. Sure, if you still have extra time on your hands you can still spend time and resources on contacting the other leads. But in this use scenario, predictive analytic tools is a productivity boost whether you have sufficient or scarce resources.
Actually, a predictions platform like Endor goes one better—the "vanilla" non-blockchain version processes raw data fed to it by the user (replacing the work of data scientists), then allows people to ask questions on it.
Say you're in the business of giving loans, and you want to decide which leads to focus on. You can type something like this in the search box: Who will take a short term loan given a call next week?" With the help of your data, you will get accurate predictions.
Apart from helping you qualify leads, you can accurately estimate your customers' lifetime value (how much customers are likely to spend with your company for the period of time they're customers) based on historical data and their own actions. This way, revenue projections and planning for the future are easier.
2. Determine outcome of lead/customer behavior
With technology today, you can determine a lot from the behavior of your customers or leads. For example, Pingdom has real user monitoring that enables you segment your website visitors to see how visitors from different countries behave on your site and what actions people on a particular browser or in a particular region are likely to take on your site. Ultimately, a Forrester research emphasized three specific use cases.
3. Lead identification models
This helps you to identify which leads are more likely to become your customers based on actions your previous customers took while they were just leads. Again, it helps you determine which leads you can focus more resources on based their actions.
4. Personalization
You can also use predictive analytic tools to determine which leads perform to different kinds of messaging or content using data at your disposal. In the marketing world, this is generally called segmentation and most of the major email marketing tools have this function to enable you reach the heart of your leads aka nurture them effectively with the right types of content.
5. Predictive scoring
Predictive analytic scoring analyzes the likelihood of leads taking action based on their response to your marketing efforts. This enables you to initiate targeted messaging to leads who are more likely to respond.
Notice that in all this, there's an emphasis on spending more time on leads or customers who are more likely to take a particular action that benefits your business. If you have the resources, this doesn't necessarily mean ignoring other leads or customers completely. But for teams with smaller budgets, predictive analytics is more budget-friendly.
6. Identify future trends in your business
So far, you've seen that technology can generally help you identify future patterns in your business. Who's more likely to buy, customers you can upsell or cross-sell, types of messaging that works best on certain leads and customers, and many others.
This is different because most business metrics, while accurate, only deal with the present. For example, it would have been difficult for marketers to predict that long-form content will work better now than the 800-word posts that worked back in 2008.
That's because their metrics back then would indicate readers are devouring their content. The pertinent question would be: in what manner? Or what possible changes can enhance your content's performance in future? That's where predictive technology excels because it will help you not just decide what would make your content more effective in future, but how you can do so too.
Using modern technology such as predictive analytic data means you'll no longer grope in the dark where your business is concerned. But the question is: will you?