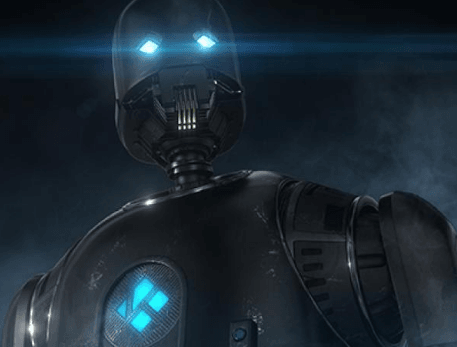 Kodi 18 has now reached the end of its testing phase, so the final version will be out soon. XBMC Foundation released Kodi 18 RC5 a few days ago, saying it will be the last release candidate "before we call it a wrap on v18.0."

What's new in Kodi 18 RC5 ?
Kodi 18 (also known as Leia) has been in development for quite a long time and has now passed through several testing stages. When Release Candidate 4 came out, the team said the final release was not far away. Now that the team is saying RC5 is the last release candidate, it means the app is facing no other major issues which could thwart its release.
"It will not be absolutely perfect but we have to go forward at some point. Don't worry as we will of course continue working on fixing any issue that might surface in the regeular [sic] v18 point releases afterwards," the team said in a post.
Morningstar Investment Conference: Gabelli Funds On Where To Invest Amid Inflation
Numerous news headlines have trumpeted major concerns about inflation, which has been at 40-year highs. But how should investors handle inflation as it pertains to their portfolios? At the Morningstar Investment Conference on Monday, Kevin Dreyer, co-CIO of Gabelli Funds, outlined some guidelines for investing in the age of inflation. Historic inflation Dreyer started by Read More
Even though RC5 is the final release, it  doesn't mean that it does not include any changes. In fact, RC5 comes with plenty of fixes for issues encountered in the previous versions.
Some of the most notable changes include correctly redacting username and password in some cases. Window transparency on Android devices, which was causing grey bars on HDR playback, has been fixed. Additionally, an issue that was causing the media center to crash when resuming audiobook has been fixed. All Albums was missing from the music library earlier, but it has been fixed as well. Changes which resulted in the sorting of ANSII characters in the library have also been reverted.
Another bug fix corrects the crash on certain language characters, and compatibility with older MySQL databases has been added as well. To learn more about the changes in Kodi 18 RC5, visit the official GitHub repository here, and to learn more about Kodi 18, go to the official Kodi v18 Wiki Page.
How to download Kodi 18 RC5
If you wish to download Kodi 18 RC5, go to the official download page, choose your platform, and select "Pre Release" from the available tabs. If you are using an Android or Windows device, there is an easy-to-use download add-on in Kodi's repository.
The Kodi 18 RC5 download process should go without any issues, although some users have reported some problems. The affected users were able to address the issues by reverting back to the RC4 build. Some issues with the release candidate builds are always expected because they are not meant for the general public.
You can download Kodi 18 RC5 even if you are sill using Kodi 17 without having to uninstall the earlier version because the new version will be placed on the device alongside it. A point to note for Windows users is that Kodi 18 won't support Windows Vista, so Vista users can still use version 17. However, even with Kodi 17, Vista users may face compatibility issues with add-ons in the future, which means it would be a good idea to update to Windows 7, 8 or 10 and Kodi 18.
Everything you need to know about Kodi 18
Kodi 18 is expected to be a major advancement over the earlier version. It will come with Google Assistant support, better live TV capabilities, RetroPlayer gaming integration, improved Wayland support, better Windows/UWP compatibility and many more enhancements. Version 18 will also finally bring 64-bit Windows support to the popular media software. There will also be an Xbox One version, which is currently in alpha.
The release date for the final version of Kodi 18 has not been announced, but based on the fact that RC5 will be the last release candidate, we can expect the final version to be out soon. Kodi 17.6 "Krypton" is currently available via the Windows Store and the Kodi website.
After Kodi 18, the team plans to integrate Python 3 with Kodi. The media software is currently using Python 2.7 to run add-ons. Python 3 is not backward-compatible, so it does not support earlier versions. Once Kodi 18 is released, add-ons compatible with Python 2 and 3 will be accepted in the add-on repository. Python 3-only add-ons will also be accepted to repositories for Kodi 19 and above.
"Addon developers are encouraged to convert their add-ons to Python 2/3-compatible so that after the release of Kodi 19 (M*) we will have enough add-ons that work with the new version," the Kodi team said previously.
Updated on