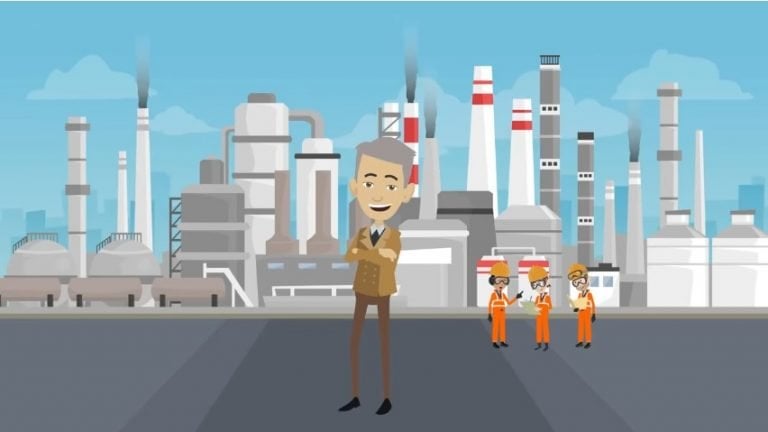 For over a century now, the name Rockefeller has been associated with absolute wealth, fame and prestige in equal measure. How does that go again? In the beginning, there was oil; then came the Rockefellers? Okay, it is quite possible that this statement is made up; but the point is that this family is Filthy Rich! And their primary source of wealth is nun-other other than good old black gold as they like to call it, or oil, whichever one you prefer.
How Rockefeller Is Associated With Absolute Wealth
Q4 hedge fund letters, conference, scoops etc
Ray Dalio At Robin Hood 2021: The Market Is Not In A Bubble
At this year's annual Robin Hood conference, which was held virtually, the founder of the world's largest hedge fund, Ray Dalio, talked about asset bubbles and how investors could detect as well as deal with bubbles in the marketplace. Q1 2021 hedge fund letters, conferences and more Dalio believes that by studying past market cycles Read More
Transcript
I'm going to tell you a story and this story is about a man a single man who created more wealth in his lifetime than Bill Gates Warren Buffett and Jeff Bezos his wealth combined. And this man is none other than John D. Rockefeller the oil Titan for over a century. Now the name Rockefeller has been associated with absolute wealth, fame and prestige in equal measure. How does that go again. In the beginning there was oil. Then came the Rockefeller's. OK. It's quite possible that this statement is made up but the point is that this family is filthy rich and their primary source of wealth is none other than good old black gold as they like to call it or oil whichever one you prefer. Is it any surprise therefore that J.C. the rapper co-founded a label named Rockefeller. Perhaps he wanted inspiration from the legendary multibillionaire oil magnate. While oil may have been the original source of their wealth the Rockefeller have successfully diversify their investments over the years and have therefore maintain their mammoth wealth. Let's find out how they did this. Before we talk about the money though it's best that we talk about the man behind the money. John D. Rockefeller was born on the 8th of July 1839 to William Rockefeller and Eliza Davidson. He had an elder sister Lucy and four younger siblings William Jr. Mary Frances and Franklin. While it may not seem so it's important to note that Rockefeller's father William Rockefeller was a con artist who regularly change careers and always tried to cheat his sons.
Every chance he got on the other hand John's mother was a devout Baptist thrifty and a homemaker. Have you ever noticed that some of the richest people in the world while highly ambitious never planned to be extremely wealthy. I mean just look at Bill Gates, Elon Musk, Warren Buffett and Steve Jobs just to name a few. And while John D. Rockefeller was an ambitious man I highly doubt he ever planned on being worth over 600 billion dollars. In his youth he primarily had two dreams one in regards to wealth and the other to live a very long life. He wanted to live to a hundred. And he also wanted to make a hundred thousand dollars an equivalent of a couple of million in today's money. And although he exponentially exceeded his wealth dream he almost achieved his other dream to live to 100. He unfortunately died of arteriosclerosis the buildup of fats cholesterol and other substances in your artery walls. He was 97 at the time. Two months shy of his 19th birthday after high school Rockefeller took a business course at a local college. Folsom Commercial College there he studied bookkeeping and this earned him his first job in September 1855 at only 16 years old. He was studious and hardworking and for this he eventually earned 58 dollars from a starting salary of sixteen dollars. Not only did he earn money from his bookkeeping job but he was also able to learn how to calculate and manipulate transportation costs. This skill would prove valuable when he eventually entered the oil business Produce Commission business and the civil war.
By the time he stopped working as a bookkeeper Rockefeller had saved up a considerable amount of money of about 800 dollars which is equivalent to almost 23000 dollars in today's money. I guess he can thank his mother the thrifty Spender for this handy skill. Soon after in 1859 he decided to get into the Produce Commission business together with a partner Maurice B. CLARK But he needed to contribute two thousand dollars in starting capital. Since he didn't have enough money he turned to his father and asked him for a thousand dollar loan which he agreed but added 10 percent interest. And so he added this with his own savings and came up with the required amount. Their Produce Commission business basically entailed supplying agricultural products for profit. To do this they would find clients who needed food supplies take their order and sell to them for profit. Business was good for the first few years and the partners made quite a bit of profit. The outbreak of the Civil War was good for Rockefeller and Clark's produce business as the Army needed food supplies for their soldiers. To this end these gentlemen made quite a bit of profit some amounting to as much as seventeen thousand dollars in a year. This was a lot of money back then gain all you can save all you can and give all you can. John Wesley is credited as having said these words and John D. Rockefeller lived by them.
And so with the profits he accumulated he made his contributions to the union cause an alternative explanation could be that he was only giving to the union cause just to avoid combat as most Northerners did back then entry into the oil business as the Civil War was approaching its climax and peace soon approaching this period which had been so profitable for Rockefeller and Clark.