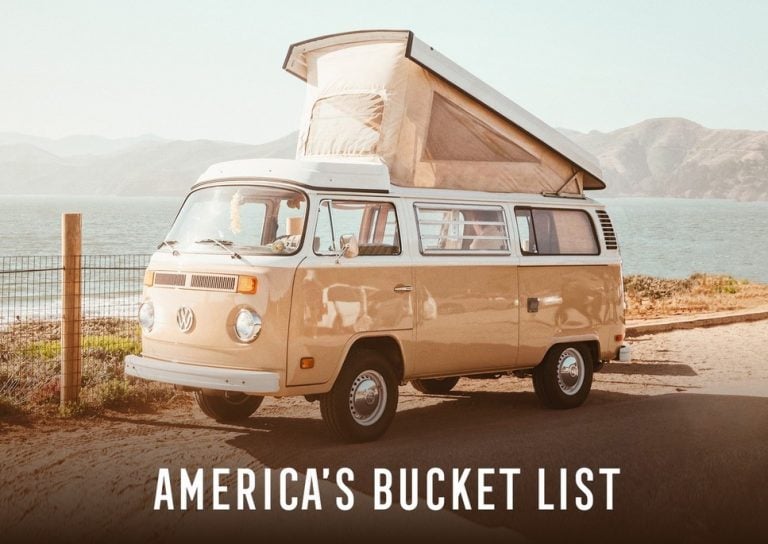 As we age, we tend to start thinking about the bucket list items that we want to do before we die. Many people like to use a bucket list to plan out the things they hope to achieve during their lifetime.  Bucket list items can include many things including travel destinations, financial goals and desired experiences.
Provision living wanted to learn more about how Americans feel about bucket lists. They recently surveyed 2,000 people and the results were extremely revealing. Let's take a look at what they learned from their analysis.
Hedge fund managers present their best ideas at Robinhood [In-Depth]
The latest Robinhood Investors Conference is in the books, and some hedge funds made an appearance at the conference. In a panel on hedge funds moderated by Maverick Capital's Lee Ainslie, Ricky Sandler of Eminence Capital, Gaurav Kapadia of XN and Glen Kacher of Light Street discussed their own hedge funds and various aspects of Read More
Q4 hedge fund letters, conference, scoops etc
Many people have bucket lists. 95% of surveyed respondents to be exact.  They also learned that 21% of people change their bucket list at least a month and 66% plan to check an item off their bucket list within the next year.
How bucket lists get started
Listed below are the top reasons for starting a bucket list.
38% of Americans start a bucket list when they get to a certain age
12% start a bucket list because of inspiration from media (books, tv, shows, etc.)
11% start a bucket list after a trip
11% start one for other reasons
8% starts a bucket list after someone close to them dies
5% add something to their bucket list after a recommendation from a family member or close friend
4% start after a breakup
4% don't currently have a bucket list
3% start one after getting laid off from a job
3% start after a change in income
Most/least desired bucket list experiences
The most desired bucket list experiences include skydiving, winning the lottery and having kids. The least desired bucket list experiences include getting arrested, breaking a minor law and trying online dating.
Bucket list travel destinations
Many people choose to focus on travel destinations for their bucket list as many people to choose to travel the world upon retirement. The survey looked at both the top cities and countries for bucket list travel.
Top cities include:
Honolulu
New York
Las Vegas
Anchorage
San Francisco
Los Angeles
New Orleans
Seattle
Austin
Boston
Top countries include:
Australia
Italy
Ireland
Japan
United Kingdom
France
Greece
Bahamas
Egypt
Germany
The survey found that the average number of travel destinations on a bucket list was 8 and that 52% of respondents wanted to bring a spouse or significant other on a bucket list trip.
Financial bucket list
The survey found that many people are willing to spend a significant amount of money on a bucket list item. The average amount of money people are willing to spend on a bucket list item was $3,801.  The survey did however find that finances are preventing over half of Americans from checking things off their bucket lists.
The top financial bucket lists goals are listed below:
Pay off debt
Pay off mortgage
Retire early
Save for child's tuition
Donate to charity
Buy a home
To see the full analysis from Provision living, check out the graphic below.