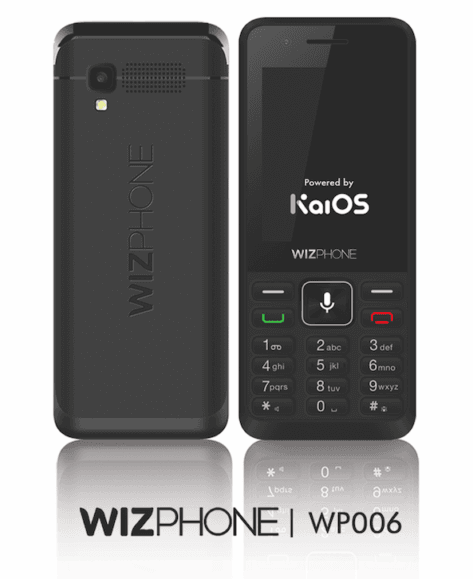 KaiOS Technologies continues to cultivate the digital revolution, this time by powering the first-ever 4G smart feature phone in Indonesia – the WizPhone WP006. The new device was announced at Google for Indonesia on December 4 along with Kai's partnership with WizPhone, the device manufacturer, and franchise convenience store Alfamart.
Starting in Q1 2019, Indonesian consumers can get the WizPhone WP006 for only USD$7 in vending machines located in more than 10,000 Alfamart stores across the country. The device comes equipped with the following functionality:
ValueWalk's August 2021 Hedge Fund Update: Point72 Suffers Loss; Hedge Fund Assets Hit $4 Trillion
Welcome to our latest issue of ValueWalk's hedge fund update. Below subscribers can find an excerpt in text and the full issue in PDF format. Please send us your feedback! Featuring Point72 Asset Management losing about 10% in January, Millennium Management on a hiring spree, and hedge fund industry's assets under management swell to nearly Read More
Reliable 4G/LTE thanks to the Qualcomm MSM8905 chipset
Wi-Fi, Bluetooth, and GPS capabilities
The Google Voice Assistant and other smart services
The KaiStore, home to the world's most popular apps and localized content
A camera, as well as music and video streaming services
Long battery life
Dual SIM support
We're excited to announce our new partnership with Indonesia mobile device company WizPhone and franchise convenience store Alfamart. Together we will officially launch the WizPhone WP006, the first KaiOS-powered 4G smart feature phone in Indonesia and the most affordable device running on KaiOS that is currently available in open markets.
The WizPhone is a groundbreaking smart feature phone unlike anything ever offered in Indonesia; it is the result of a new business model that couples retail and banking incentives to make the device more affordable. Customers can get a WizPhone WP006 from vending machines at more than 10,000 Alfamart stores for just USD$7 (IDR99,000)1. Then, with the built-in AllWizapp, customers can unlock shopping benefits in Alfamart by scanning barcodes on each product and making their purchase directly via the app on their WizPhone.
Google has also been instrumental in this launch by ensuring their digital services operate on the WizPhone via the KaiStore, so consumers have access to a suite of Google apps, including the Google Assistant, Google Maps, and Google Search. Further, the Google Assistant works in Bahasa Indonesia, bridging the digital divide by allowing users to easily access the internet and apps through voice.
This launch will mark another successful addition to the powerful lineup of KaiOS-powered devices — continuing our mission to provide internet access to users across the globe. As of now, KaiOS runs on more than 50 million phones across North America, Asia, Europe, and Africa.
Based on HTML5, KaiOS and the KaiStore will provide top-of-the-line features like games, messaging, streaming apps, and social media to WizPhone users. The device runs on Qualcomm MSM8905, making 4G/LTE more accessible without sacrificing functionality and battery life. It also supports important functionality like Wi-Fi, Bluetooth, and GPS.
The first batch of WizPhone WP006 will be made available in Indonesia on Q1 2019.
Regions:
Indonesia
Launched:
Q1 2019
KaiStore:
Yes
Type:
Bar
CPU:
Dual Core 1GHz (Qualcomm MSM8905)
Screen size (inches):
2.40
RAM:
512MB
Internal storage:
4GB
Camera:
Rear: 2MP
Front: VGA
Battery capacity (mAh):
1,800
Standby time:
250 hours
1Initial selling price of the first batch of devices and it will then be further reviewed