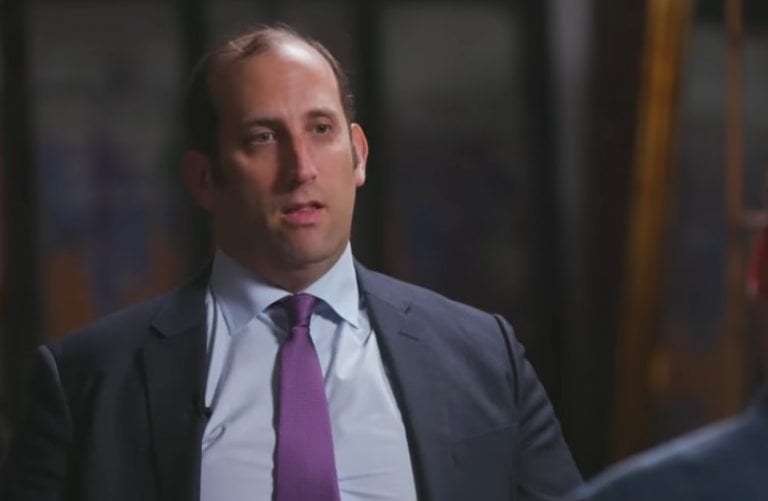 Ben Axler, founder & CIO of Spruce Point Capital Management, joins Real Vision for the first time to highlight the bear case for a particular Canadian retailer. As a distinguished short-seller, Axler reviews management's tactics, the company's fundamentals and how to profit from the opportunity, in this interview with Brian Price.

Ben Axler: Trade Ideas – Canadian Short Opportunity – Real Vision
Q3 hedge fund letters, conference, scoops etc
Morningstar Investment Conference: Gabelli Funds On Where To Invest Amid Inflation
Numerous news headlines have trumpeted major concerns about inflation, which has been at 40-year highs. But how should investors handle inflation as it pertains to their portfolios? At the Morningstar Investment Conference on Monday, Kevin Dreyer, co-CIO of Gabelli Funds, outlined some guidelines for investing in the age of inflation. Historic inflation Dreyer started by Read More
Transcript
Now I feel very good. I mean we've been patient and consistent in our view that the market is overvalued being fueled by low interest rates being fueled by accommodative tax policies being fueled by excess liquidity chasing returns. And I think what we're starting to see now is a little bit of the unwind of the easy stimulus. Rates are finally rising. This is a condition that is necessary. We have signs of specked of excess in the market crypto currencies marijuana stocks people chasing businesses with no profits at excessive valuations. So what we saw coming to fruition is here and we don't think that the full brunt of the unwind in the market has happened and now we face potentially recessionary risks from tariffs being imposed or threatened to be imposed by President Trump and still excessive valuations so we still feel good that now is a great time to be the gold naira for short selling.
And with that in mind what's the name that's on your radar right now.
So we've been very vocal and public about a company called Dollarama. Dollarama is a Canadian dollar store at Spruce point. We take a forensic look at companies to find evidence of financial overstatement misvaluation excessive stock promotion. We've had a lot of success in Canada our friends to the north. We've done over six public campaigns in Canada and have seen an average drawdown about 50 percent in the names that we've targeted and dollar on the fits fits the mold we're attracted to it because of its excessive gross margin. So dollar is the only Dollar Store we can find in the world posting 40 percent gross margins and 25 percent margins. And as we started to do our work look at the governance look at the management look at the business strategy the goals set out by the company to the investor base. So we felt very strongly that Dollarama presents a very favorable risk reward. Why. Because the valuation is high the expectations for the company to hit aggressive growth targets we felt could not be achieved. Plus we feel that the margins which the company projects at 40 percent are bound to come down for a variety of fundamental reasons. From that point of view we feel Dollarama presents a good risk reward for being short.
And we're talking growth targets we're talking about new stores being open. Walk me through the numbers what they've presented to the market and what you anticipate is actually being realistic.
So we've seen this playbook a number of times by companies that come public. They put out you know modest growth targets and then over time extend the growth targets higher and higher. And with Dollarama it was IP showed a number of years ago and set a target of 900 stores. And then slowly they increased it to 1200 to 1300. Now they're up to 7700 stores they're at about 1100 stores right now and we already see signs that the story is a broken growth story. What do I mean by that. If you look at the last quarter's results you'll see that the company fell significantly short of its first half store growth. Opening accounts so they're looking to do 60 to 70 stores a year. They're well behind plan through the middle of the year. We've also noticed that the cash flow in the first half of year starting to contract we think perhaps they bought too much inventory the inventory is not selling they're not able to stock the new stores that were planned to be open. And then lastly is the same store sales numbers so the company has been able to maintain a pace of 6 to 7 percent same store sales comps for the first time they ratchet that back to 3 to 4 percent which we think is probably more normalized more fair more more achievable. So we're seeing the signs of the crack in the story. And I always get asked when's the best time to short a stock personally from a lot of experience a lot of painful experience shorting stocks. The best time is when the story is cracking when the numbers are coming down. That's exactly where we are in the cycle here for Dollarama.
Updated on