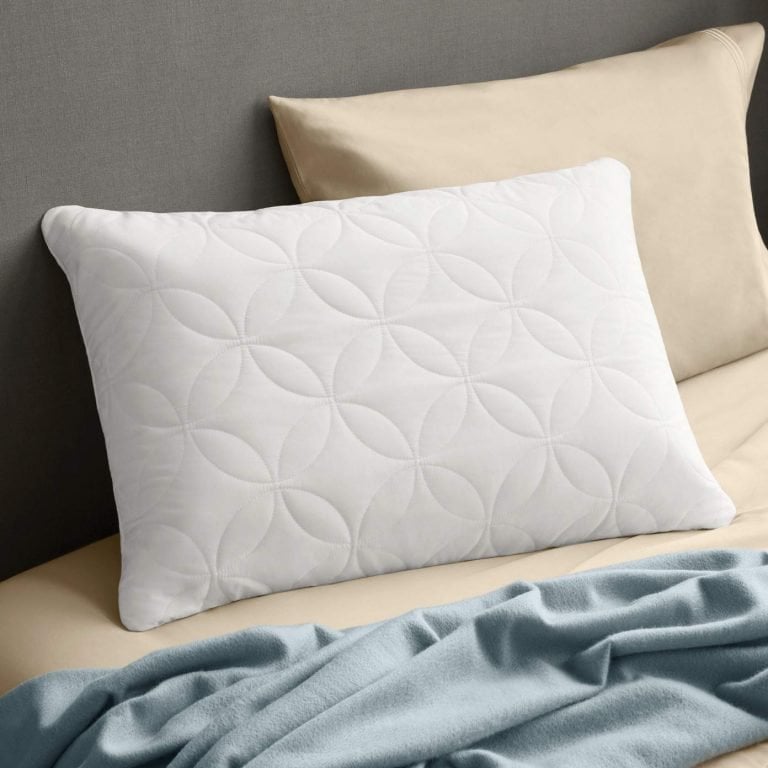 Amazon is offering more holiday discounts with its '12 days of deals,' with each day bringing new themes. Today's theme is deals in Home Products.
Get another 20% off with this incredible deal from Amex. Read more details on how to get the offer right here. Through December 27, 2018, get 10% back or more on holiday favorites.
VALUEWALK participates in the Amazon Associates Program:  To clarify, we earn a small percentage if you purchase an item (we have no idea who purchases what) from our 2018 Black Friday deals.  Additionally, each of your purchases via our Amazon affiliation links supports quality journalism at no additional cost to you.
David Abrams Explains How To Value Stocks
Continued from part one... Q1 hedge fund letters, conference, scoops etc Abrams and his team want to understand the fundamental economics of every opportunity because, "It is easy to tell what has been, and it is easy to tell what is today, but the biggest deal for the investor is to . . . SORRY! Read More
Amazon's Deals In Home Products
| | | | | |
| --- | --- | --- | --- | --- |
| Item Name | Deal Description | Deal Start Date/Time | Deal End Date/Time | Landing Page |
| TEMPUR-Cloud Soft & Conforming Pillow, King | Save 30% on Tempur-Pedic Toppers, Pillows, & Accessories | 06-12-18 0:00 | 06-12-18 23:59 | https://www.amazon.com/dp/B00OPH9NJS?tag=valuewalkllc-20 |
| Tempur-Pedic TEMPUR-Adapt ProMid King Size Pillow, for Sleeping, Soft Support, Medium Profile Washable Cover, Assembled in The USA, 5 YR Warranty | Save 30% on Tempur-Pedic Toppers, Pillows, & Accessories | 06-12-18 0:00 | 06-12-18 23:59 | https://www.amazon.com/dp/B07DPJRG2F?tag=valuewalkllc-20 |
| Tempur-Pedic TEMPUR Supreme 3-Inch Premium Foam Mattress Topper, Adaptable Personalized Comfort, Pressure Relieving, Assembled in the USA, 25 Year Warranty, Twin XL | Save 30% on Tempur-Pedic Toppers, Pillows, & Accessories | 06-12-18 0:00 | 06-12-18 23:59 | https://www.amazon.com/dp/B00HEODQ8S?tag=valuewalkllc-20 |
| Tempur-Pedic TEMPUR Supreme 3-Inch Premium Foam Mattress Topper, Adaptable Personalized Comfort, Pressure Relieving, Assembled in the USA, 25 Year Warranty, Full | Save 30% on Tempur-Pedic Toppers, Pillows, & Accessories | 06-12-18 0:00 | 06-12-18 23:59 | https://www.amazon.com/dp/B00HEOBH1G?tag=valuewalkllc-20 |
| Tempur-Pedic TEMPUR-Adapt ProHi Queen Size Pillow, for Sleeping, Medium Support, High Profile Washable Cover, Assembled in The USA, 5 YR Warranty | Save 30% on Tempur-Pedic Toppers, Pillows, & Accessories | 06-12-18 0:00 | 06-12-18 23:59 | https://www.amazon.com/dp/B07DPJWRT6?tag=valuewalkllc-20 |
| Tempur-Pedic TEMPUR-Adapt ProMid Queen Size Pillow, for Sleeping, Soft Support, Medium Profile Washable Cover, Assembled in The USA, 5 YR Warranty | Save 30% on Tempur-Pedic Toppers, Pillows, & Accessories | 06-12-18 0:00 | 06-12-18 23:59 | https://www.amazon.com/dp/B07DPKBR6M?tag=valuewalkllc-20 |
| Tempur-Pedic TEMPUR Supreme 3-Inch Premium Foam Mattress Topper, Adaptable Personalized Comfort, Pressure Relieving, Assembled in the USA, 25 Year Warranty, Queen | Save 30% on Tempur-Pedic Toppers, Pillows, & Accessories | 06-12-18 0:00 | 06-12-18 23:59 | https://www.amazon.com/dp/B00HEODIZY?tag=valuewalkllc-20 |
| Tempur-Pedic TEMPUR-Adapt ProHi King Size Pillow, for Sleeping, Medium Support, High Profile Washable Cover, Assembled in The USA, 5 YR Warranty | Save 30% on Tempur-Pedic Toppers, Pillows, & Accessories | 06-12-18 0:00 | 06-12-18 23:59 | https://www.amazon.com/dp/B07DPJMJJD?tag=valuewalkllc-20 |
| Tempur-Pedic TEMPUR-Cloud Conforming Queen Size Pillow, Soft Support Washable Cover, Assembled in The USA, 5 YR Warranty, White | Save 30% on Tempur-Pedic Toppers, Pillows, & Accessories | 06-12-18 0:00 | 06-12-18 23:59 | https://www.amazon.com/dp/B07526M3RM?tag=valuewalkllc-20 |
| Tempur-Pedic The Sleep Mask, One Size, Navy | Save 30% on Tempur-Pedic Toppers, Pillows, & Accessories | 06-12-18 0:00 | 06-12-18 23:59 | https://www.amazon.com/dp/B0027OUUFW?tag=valuewalkllc-20 |
| Tempur-Pedic TEMPUR-Cloud Lofty Queen Size Pillow, Medium Soft Support Washable Cover, Assembled in The USA, 5 YR Warranty, White | Save 30% on Tempur-Pedic Toppers, Pillows, & Accessories | 06-12-18 0:00 | 06-12-18 23:59 | https://www.amazon.com/dp/B00P0BGO2C?tag=valuewalkllc-20 |
| Tempur-Pedic TEMPUR Supreme 3-Inch Premium Foam Mattress Topper, Adaptable Personalized Comfort, Pressure Relieving, Assembled in the USA, 25 Year Warranty, Twin | Save 30% on Tempur-Pedic Toppers, Pillows, & Accessories | 06-12-18 0:00 | 06-12-18 23:59 | https://www.amazon.com/dp/B00HEODPU2?tag=valuewalkllc-20 |
| Tempur-Pedic TEMPUR Supreme 3-Inch Premium Foam Mattress Topper, Adaptable Personalized Comfort, Pressure Relieving, Assembled in the USA, 25 Year Warranty, California King | Save 30% on Tempur-Pedic Toppers, Pillows, & Accessories | 06-12-18 0:00 | 06-12-18 23:59 | https://www.amazon.com/dp/B00HZZ56WA?tag=valuewalkllc-20 |
| Tempur-Pedic TEMPUR Supreme 3-Inch Premium Foam Mattress Topper, Adaptable Personalized Comfort, Pressure Relieving, Assembled in the USA, 25 Year Warranty, King | Save 30% on Tempur-Pedic Toppers, Pillows, & Accessories | 06-12-18 0:00 | 06-12-18 23:59 | https://www.amazon.com/dp/B00HEOBVOY?tag=valuewalkllc-20 |