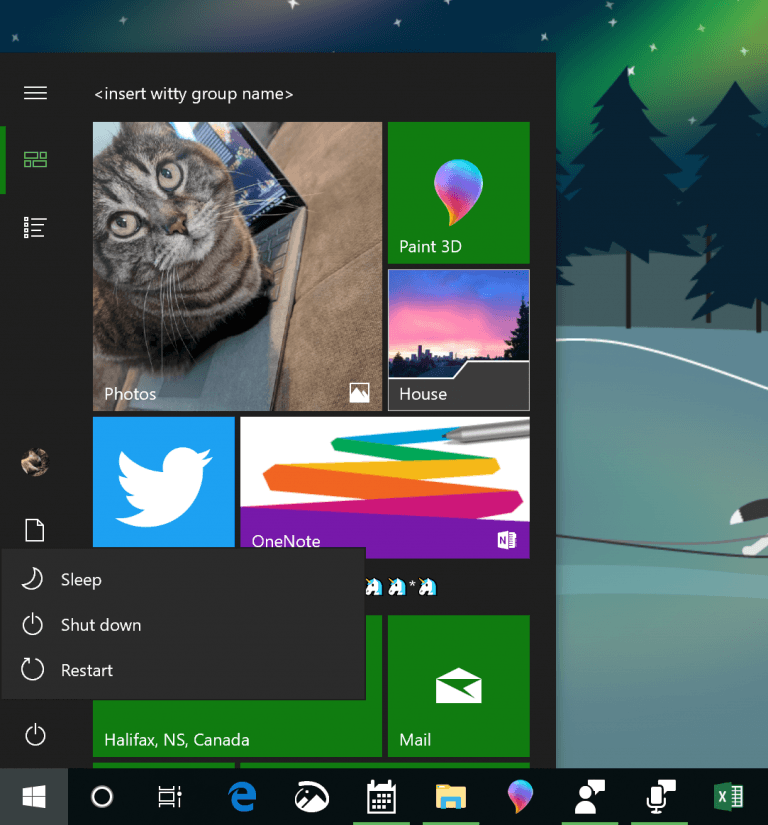 Microsoft offers its Windows 10 operating system as a high-quality service, and with that in mind, it needs to continue featuring new improvements and fixes for ongoing issues. The new Windows 10 Insider Preview features huge improvements when it comes to its Fluent Design, time, microphone, search and more, as announced on Microsoft's website. The build which is available in the preview belongs to the 19H1 section, which means it's to appear on our computers in the first half of 2019.

Every year, Microsoft debuts a new update with amazing new features. However, things with the October 2018 update didn't go as planned for Microsoft. The update came with many bugs, many of which could jeopardize a user's experience and erase some critical data for good. Fortunately, Microsoft addressed the problems quickly, which led to a new update being rolled out in the first half of November.
One of the new Windows 10 Insider preview features includes the innovative Fluent Design which features new icons in the start menu of the Windows 10 desktop. The power menu signs have changed, as you can see in the image below.
[Exclusive] ExodusPoint Is In The Green YTD Led By Rates And EM/ Macro Strategies
The ExodusPoint Partners International Fund returned 0.36% for May, bringing its year-to-date return to 3.31% in a year that's been particularly challenging for most hedge funds, pushing many into the red. Macroeconomic factors continued to weigh on the market, resulting in significant intra-month volatility for May, although risk assets generally ended the month flat. Macro Read More
Windows 10 Insider Preview Features: Clock Sync
Microsoft now allows you to synchronize your clock with the time server, a new addition which will be available in the Date & Time Settings. For example, if users think that the clock went out of sync and has been disabled, the setting will display the time when the clock has last been synced, which can help you fix it manually.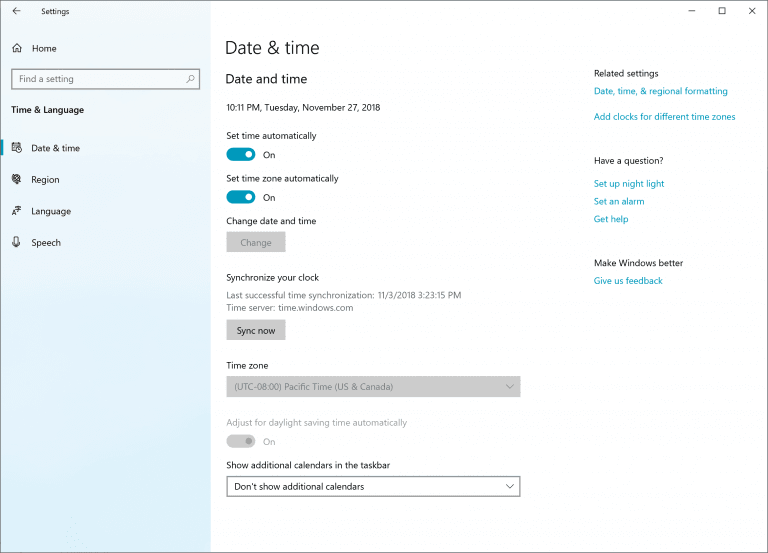 Windows 10 Insider Preview Features: Microphone
Another of the Windows 10 Insider preview features includes being able to see which apps use your computer or laptop's microphone, so users can effortlessly make sure no app is spying on them. Earlier this year, Microsoft introduced a new mic icon as part of the Build 1852, which lets users know which apps use their microphone.
The new update allows users to hover over the icon, which should be enough to show which apps use it. Double clicking the icon will open the Microphone settings.

Windows 10 Insider Preview Features: Search
The landing page of the search has also been tweaked. There's support for a Light Theme, as well as some acrylic tweaks. Also, recent activities are given more space on the screen. Microsoft will continue updating the search experience in future updates.
Bug Fixes:
Lastly, the Windows 10 Insider Preview Features come with a fix of some already known bugs. From the Microsoft 10 Insider Preview page:
We fixed an issue resulting in PDFs opened in Microsoft Edge not displaying correctly (small, instead of using the entire space).
We fixed an issue resulting in mouse wheel scrolling in many UWP apps and XAML surfaces being unexpectedly fast in recent builds.
We've made some updates to the taskbar to reduce the number of times you may see the icons redraw. Most noticeably when interacting with the recycle bin, although in other scenarios as well.
Antivirus apps must run as a protected process to register with Windows and appear in the Windows Security app. If an AV app does not register, Windows Defender Antivirus will remain enabled.
We fixed an issue resulting in the System unexpectedly consuming a high amount of CPU for prolonged periods of time when enumerating Bluetooth devices.
We fixed an issue resulting in Cortana.Signals.dll crashing in the background.
We fixed an issue that caused Remote Desktop to show a black screen for some users. This same issue could also cause freezes over Remote Desktop when using VPN.
We fixed an issue resulting in mapped network drivers potentially displayed as Unavailable when using the net use command, and displaying a red X in File Explorer.
Improved compatibility of Narrator with Chrome.
Improved performance of Magnifier centered mouse mode.
We fixed an issue where the Pinyin IME would always show English mode in the taskbar, even when typing in Chinese in the previous flight.
We fixed an issue resulting in languages showing an unexpected "Unavailable input method" in their list of keyboards in Settings if you added the language via Language Settings in recent flights.
Thanks everyone who's shared feedback about the new Japanese Microsoft IME introduced with Build 18272. For the moment the IME version will be returning to the one that shipped with the October 2018 Update while we take your feedback into consideration.
We've added support for LEDBAT in uploads to Delivery Optimization peers on the same LAN (behind the same NAT). Currently LEDBAT is only used by Delivery Optimization in uploads to Group or Internet peers. This feature should prevent congestion on the local network and allow peer-to-peer upload traffic to back off instantly when the network is utilized for higher priority traffic.
More known bugs and features can be found on the Microsoft 10 Insider Preview page.
Updated on