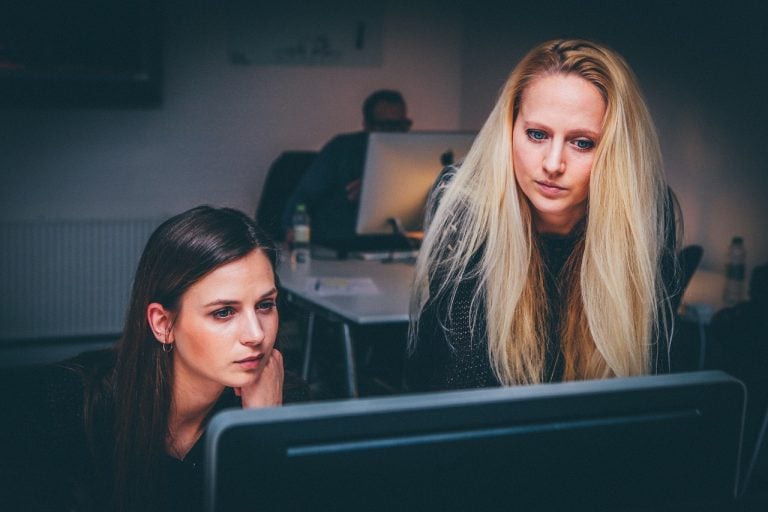 Equipment is the lifeblood of business success in such industries as manufacturing, construction, and agriculture. But it's not enough to know which brand or model of equipment you'd like to operate; you also have to decide between new and used.
The Pros and Cons of Buying New Equipment
Everyone loves the notion of a shiny piece of new equipment that's never been used by anyone before. Business owners enjoy a number of advantages if they purchase from the manufacturer, including:
Q3 hedge fund letters, conference, scoops etc
George Soros And The Human Uncertainty Principle
The division between academic economics and the way traders look at the market is deep. The efficient market hypothesis assumes that markets and valuations are always pushing towards an equilibrium, and evidence to the contrary gets pushed aside as fluctuations or statistical deviations. But the dot com bubble, the
Latest technology. With new equipment, you have the distinct advantage of owning the latest technology. This ensures you have access to the newest opportunities and can sell customers on a commitment to being the best.
Excellent warranty. New equipment almost always comes with generous warranties that empower you to work without fear of losing your investment.
Greater reliability. The reason new equipment comes with such great warranties is that they're far more reliable than the alternative. They have no wear and tear and, on the whole, enjoy much better uptime.
But for each of the advantages that come with purchasing new equipment, there are also some costs. If you buy new, you must be prepared for the following drawbacks:
High cost. With new equipment, the up-front cost is considerably higher than that of used or leased equipment. This may put a significant strain on your firm's resources, which can limit activity in other areas.
Lost value. Most equipment loses substantial value within the first couple of years … sometimes as much as 30 to 50 percent. When you buy new, you'll be the one who absorbs that cost.
Limited options. With new equipment, you're limited in your choices. You're dependent on a few specific dealers -- or sometimes the manufacturers themselves -- and enjoy less leverage with regard to shopping around.
The Pros and Cons of Buying Used Equipment
In a perfect world, every company would be able to buy new equipment and everything would work fine. But the business arena is anything but perfect, and new equipment isn't always the ideal option.
Sometimes it's better to buy used. If you do, you could reap the following benefits:
Low cost. With used equipment, the up-front costs are significantly lower than new equipment, usually. This allows you to keep more money in cash reserves, which you can use to invest in other areas of operation.
Holds value. Used equipment retains a much higher level of value (in terms of purchase price) than new gear. You let the previous owner absorb most of the depreciation, and you get to recoup a significant amount at resale.
There are more choices when it comes to used equipment. Not only can you buy from dealers, but you can also buy directly from private sellers.
Used equipment doesn't come without risks and challenges. Here are a few of the disadvantages you could potentially face when you take this route:
The source of used equipment isn't always utterly transparent, which means you may encounter misrepresentation (on purpose or by accident). "Incorrect information can be the result of ignorance or downright deception and can range from misrepresenting condition, age or functionality, to the owner simply not being very well informed about the unit."
Lack of warranty. Very rarely will used equipment include a warranty. If it does, it's usually much less generous than the guarantees that come with new equipment purchases.
Prone to issues. Used equipment is more likely to be prone to problems than new equipment, simply as a result of the wear and tear it's already experienced.
"These days, the market for used equipment is very soft so you may be able to find some great deals, but it's important to carefully review your options before you buy." "Is it a good value for the asking price? Is it going to hold up? And how will you finance the purchase?"
The Choice is Yours
You obviously have the freedom to choose how to proceed. Both new and used equipment come with their particular sets of pros and cons.
By comparing them against your company's primary needs, strengths, and weaknesses, you can determine which choice will be best. Take your time and make your decision with the future in mind.