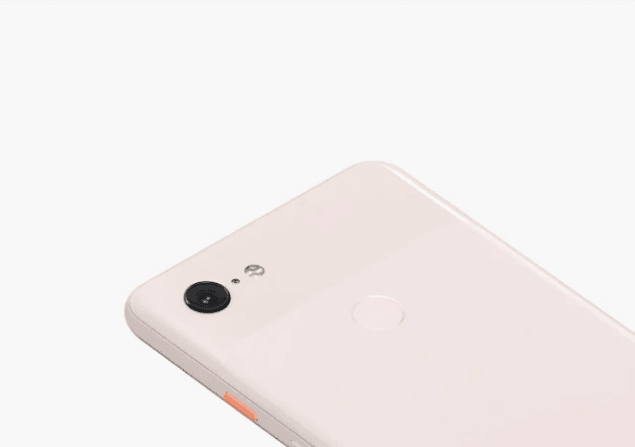 Google Pixel 3 is a brilliant phone in almost every aspect. But it has suffered numerous problems since its launch. The endless list of Google Pixel 3 problems includes a bug that prevented users from launching the camera app, disappearing messages, disappearing photos, multiple notches appearing at different places on the screen, overheating, and many more. Now Piunikaweb has discovered a bunch of comments from Pixel 3 owners suffering from new issues.
Google Pixel 3's ringtone, alarm sounds ridiculously low
Users said on Reddit and Google's support forums that the phone's ringtone sound is just too low even at the maximum level. The volume is great while playing music, watching videos, or playing games. But the ringtone sound is so low that it's borderline annoying. One Reddit user said the volume was low for "both inbuilt and downloaded" ringtones. Another said the Pixel 3's volume is "significantly lower" than the Pixel 2 and Pixel 1.
A handful of other users pointed out that the alarm and notification sounds were also "way too low to hear even with max volume." Another Redditor said, "Alarms and phone calls are abysmal though. I was trying to listen to voicemails I had, and even on speaker, couldn't make out a single word." It is one of the biggest Pixel 3 problems users have complained about.
Investing in the Next Generation of Emerging and Frontier Markets with Maurits Pot
ValueWalk's Raul Panganiban with Maurits Pot, Founder and CEO of Dawn Global. Before this he was Partner at Kingsway Capital, a frontier market specialist with over 2 billion AUM. In the interview, we discuss his approach to investing and why investors should look into frontier and emerging markets. Q2 2021 hedge fund letters, conferences and Read More
The Pixel 3 has speakers both at the top and bottom. But it uses only the bottom speaker for alarms, ringtones, and notifications. Many other smartphones take a similar approach but they don't suffer from these problems. So, this doesn't appear to be a design issue. It's unclear what's causing the problem at this point.
Many Pixel 3 owners who reached out to Google Support said the company was collecting more such reports. The Support team will forward it to engineers only after the number of reports reaches a certain level. So, if you are affected by the issue and want to get it resolved at the earliest, you should report this problem as feedback to Google through your phone itself. You'll find the feedback option within the Settings app.
The never-ending list of Google Pixel 3 problems
That's not the end of Google Pixel 3 problems. In another report, Piunikaweb says a bug in its code is causing Google Assistant to behave unexpectedly. The Pixel 3 allows users to access Google Assistant right from the lock screen, but the company doesn't allow you to unlock the phone with the "OK Google" command.
When someone is using the Smart Lock feature, the Pixel 3 is not locked if it's in a trusted location or paired with a trusted device. If you are in a trusted location, the phone should remain unlocked, allowing you to make voice calls, send texts, and perform other actions via Google Assistant, right? But that's not the case. The AI assistant doesn't honor your command. Even when the device is unlocked – thanks to Smart Lock – you have to swipe away the lock screen and then request the Assistant to perform those actions.
It appears to be a bug that Google could fix via an over-the-air update. Even experts on Google's support forums were able to replicate the issue on their own Pixel 3 handsets. One of the experts said they had escalated the issue to check if Google's engineers were aware of it.
Google hasn't yet officially confirmed any of these two Pixel 3 problems. So, it's unclear if/when the company will fix them. The search engine giant has recognized many Pixel 3 problems in the last few weeks, with a promise to fix them. The company said earlier this month that it was working on a fix for disappearing text messages on its latest flagship. It had already acknowledged and promised to fix a bug that caused photos to disappear from the phone.
Here's the list of other Pixel 3 problems. You should check it out if you are planning to buy Google's new phone. The Google Pixel 3 and Pixel 3 XL are not Google's first phones to encounter dozens of problems. Last year's Pixel 2 and Pixel 2 XL had also suffered from a bunch of issues