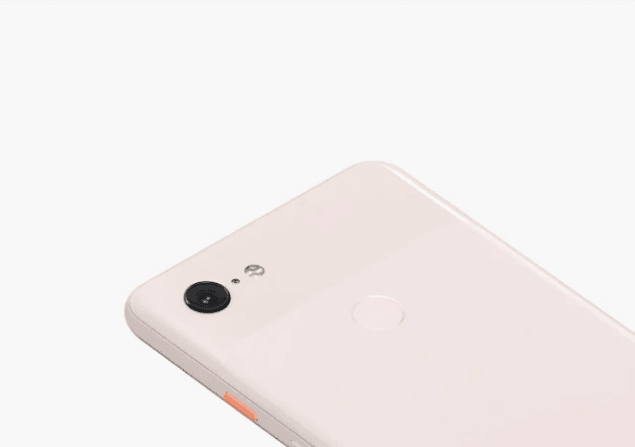 The original Google Pixel suffered from bugs and camera, sound, and display-related issues. So did the last year's Pixel 2 and Pixel 2 XL phones. And the Google Pixel 3 and Pixel 3 XL are no stranger to problems. Since Google's new phones got their way into the hands of users, various technology forums have been flooded with Google Pixel 3 problems. No doubt the Pixel 3 is one of the best phones out there with a great camera. But if you are planning to buy it, you should be aware of these issues with the phone. That way, you won't get shocked or surprised when you encounter one or more of them on your own device.
The long list of Google Pixel 3 problems
No, I'm not going to talk about its design. Google is several generations behind its rivals when it comes to smartphone design. We are going to talk about real problems that could annoy the hell out of you.
1- It closes apps in the background
Fund Manager Profile: Kris Sidial Of Tail Risk Fund Ambrus Group
A decade ago, no one talked about tail risk hedge funds, which were a minuscule niche of the market. However, today many large investors, including pension funds and other institutions, have mandates that require the inclusion of tail risk protection. In a recent interview with ValueWalk, Kris Sidial of tail risk fund Ambrus Group, a Read More
Yes, it happens. The Pixel 3 has just 4GB RAM, which is not enough to handle intensive tasks on an Android phone. So, when the phone needs RAM to run heavy apps, it closes the background apps even if you don't want to close them. Google has told media that it was aware of the problem, but hasn't specified whether or when it plans to fix the issue. In my view, it should simply have packed 6GB or 8GB RAM inside the Pixel 3, which is what you'd expect from a premium Android phone. Xiaomi's latest Mi Mix 3 comes with 10GB RAM!
2- Google Pixel 3 problems related with camera
The Pixel 3 camera is great. The Night Sight mode is scary good, making it the best phone for low-light photography. But what's the purpose of having that good a camera when the camera app doesn't save your pictures? You analyze the scene, wait for the right moment, and then click a picture, and then Google ruins everything by not saving that photo. The same issue was also found in last year's Pixel 2. Google has promised to fix it via a software update in the near future.
I just praised the Night Sight mode. But users have complained that the feature is missing from their phone's camera altogether. Don't worry. Google is bringing it to all the Pixel 3 and Pixel 3 XL phones via a software update in November.
On top of that, a lot of Pixel 3 owners have complained that the Camera app crashes unexpectedly when using with third-party apps such as Snapchat, Imgur and Instagram. The camera starts working normally only after a reboot. Google told Reddit user avilacjf that it was a 'known' issue, so we should expect a fix sometime soon.
3- Notches appearing at random places on the screen
This was first discovered by folks at PiunikaWeb. When you buy a Pixel 3 XL, you expect to see a notch at the top. But you could see multiple notches randomly on the screen. Some Pixel 3 XL owners were surprised to see notches on the side and near the bottom of the screen. It appears to be a bug that causes the cutout to appear in more than one place.
4- Speaker buzzing sound during voice calls
Citing multiple users across different forums, PiunikaWeb reports that the Pixel 3 and Pixel 3 XL speakers produce buzzing or crackling sounds during voice calls. Sometimes, the sound is "quite prominent." It's distracting and annoying at the same time. One affected user said, "Speakers sounded like they were being run through a bitcrusher." Last year, the Pixel 2 users had also complained about a similar problem, which Google had fixed via a software update.
5- Wireless charging
The Pixel 3 supports fast charging and wireless charging. If you have spent money buying Google's new Pixel Stand, you can enjoy fast wireless charging. But if you are using any other charging mat, the phone won't fast charge. Smartphones other than Pixel 3 and Pixel 3 XL also experience slow charging on the Pixel Stand. It's unclear what's causing the issue. It could be because Google is working with vendors to certify 10W wireless charging as part of its Made for Google program.
6- Pathetic audio recording in videos
Valuewalk has reported earlier that the Pixel 3 and Pixel 3 XL mic records terrible audio when recording videos. The sound quality deteriorates significantly when you move just a few feet away from the phone. A number of review videos show that Google's new phones are not good at reducing background noise and improving the audio quality.
The biggest problem: You can't sue Google
In the past, Pixel owners have sued Google over various problems with their devices. They took legal action after Google refused to offer refunds or replacements for defective handsets. The search engine giant seems to have learned its lesson. It has made it incredibly difficult for Pixel buyers to drag the company to the court even if you experience major problems with the device.
Google has bundled an Arbitration Agreement in the Pixel 3 and Pixel 3 XL box in the United States. The agreement covers the phones as well as accessories. According to Google's Arbitration Agreement, you waive all your rights to file a class action lawsuit against the company. Your only way is to settle the dispute through arbitration. It applies if you buy the phone and don't return it within 30 days. Yes, Google is giving you 30 days of receiving the Pixel handset to opt-out. So, if you notice any Google Pixel 3 problems, you know you can't do much about it