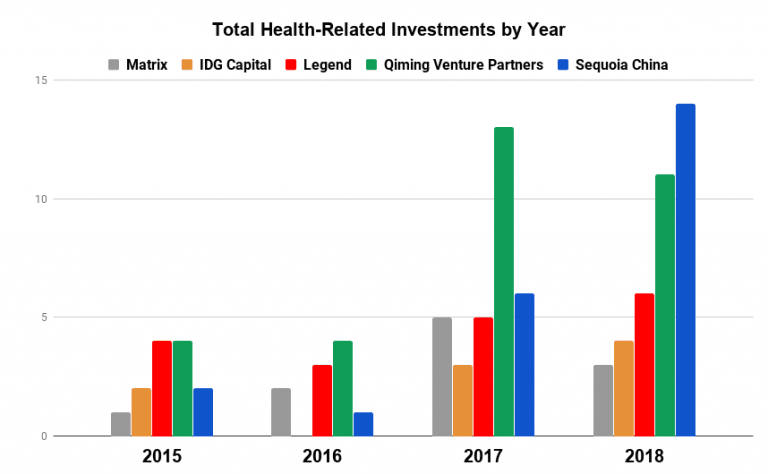 Back in the late 80s I remember reading an article, a puff piece really, glorifying universal healthcare in China.
It mentioned barefoot doctors in every village working for the poor and not for profit, the beautiful synergy between western medicine (bad) and ancient Chinese medicine (good). And how the masses were not susceptible to western diseases like diabetes (type II presumably), cancer, cardio-vascular issues, and respiratory illnesses. All in all it painted a very rosy picture of healthcare in China as compared to the USA.
Q3 hedge fund letters, conference, scoops etc
Qualivian Investment Partners July 2022 Performance Update
Qualivian Investment Partners performance update for the month ended July 31, 2022. Q2 2022 hedge fund letters, conferences and more Dear Friends of the Fund, Please find our July 2022 performance report below for your review. Qualivian reached its four year track record in December 2021.  We are actively weighing investment proposals. Starting in November Read More
Who knew it would just take a little prosperity to inflict all those 'western diseases' on the smiling populace. Or was it because the average lifespan went from the high 60s to over 75 in a span of 25 odd years?
The rise of the Chinese economy over the last two decades has been mirrored in the rise of the country's vocal middle class, from a mere 4% in 2002 to over 31% in 2012, and expected to rise to 54% by 2020. China is in the enviable position of having the world's largest middle class – over 430 million today. To put it into perspective, the entire population of the US is just under 330 million.
Just as their counterparts across the developed world, the Chinese middle class has been aspiring to a better life, for themselves and their children, the usual, a home, education, jobs, car, pension and access to satisfactory if not good healthcare. The last is turning out to be a nightmare for the Chinese government. On paper all Chinese citizens have access to free healthcare at hospitals, in reality only basic care is covered, and that with a 30% deductible (30% of the cost is borne by the patients).
The country's urban centers have gone from 19% of the population to hosting over 60% in the last two decades. Beijing has a population of over 20 million and as per 2016 data only about 634 hospitals. The rest of the regions/cities/provinces are not much better off and in most cases are in worse shape.
Get More Doctors?
It isn't just the number of doctors, it also about how healthcare is perceived and delivered. Generation X, people born between the 1960s through to the end of the 80s, are facing a lifestyle crisis their predecessors didn't have to deal with. A large swath of the middle class is ageing rapidly, but living longer. They are financially sound enough to have achieved the dubious distinction of acquiring lifestyle diseases like type-2 diabetes, cardiovascular issues, and respiratory illnesses. They are also educated enough to aspire to better healthcare, and vocal enough to demand it.
The Solution? Build up the healthcare infrastructure.
China is doing what China does when in need of a tech boost. It has decided to invest in western companies via acquisitions, mergers, investments, and joint ventures.
Over the last decade Chinese companies have been some of the biggest investors in Western laboratories, R&D projects, Pharma start-ups, not to mention actively trying to acquire established pharmaceutical companies. With the world's largest population, and middle class to cater to more than one Chinese VC is looking west.
China is now the second largest prescription drug market in the world.
According to Pitchbook Chinese backed VCs have invested in well over a hundred US based companies that are involved in the life sciences and biotech domains, and that's in 2018 alone. In dollar amounts that translates to over $4.2 billion. And they are investing in everything Life Sciences related – Data management, Distribution, Logistics, Pharmaceuticals, Medical Technology, Lifestyle Diseases, the list goes on.
China needs a better version of everything they currently have, and nothing's going to stop them getting it.
Why West?
Two words – Scientific Rigor.
There is a perception, and justifiably so, that western pharmaceuticals develop medicine and medical equipment backed by data, and are more disciplined, regulated, and result oriented than the ones in the developing world. To the Chinese the US healthcare industry appears to be a mature market with an enviable track record in developing everything life sciences related.
Take for example JW Therapeutics in Shanghai – a JV between US based Juno Therapeutics*, and WuXI AppTec. While the latter is an expert in contract services, it is the former that is providing the necessary scientific input to push the research into cancer therapy specializing as they do in developing immunotherapy drugs.
Wuxi Ventures also led the $42 million investments in Ivenix (Amesbury, MA) who specialize in infusion therapy and are in the process of developing devices to assist in drug dosage regimens.
Sinocare, a Chinese company which focuses on diabetes care, acquired PTS Diagnostics (Indianapolis) and Trividia Health (Ft. Lauderdale, FL), both of whom manufacture diabetes related medical devices like glucose monitors.
Not to sound repetitive, but the list just keeps going on.
Another interesting note is the number of these VCs who are backed by some form of the Chinese government.
Case in point Shanghai Pharmaceuticals, founded in 1994, it is one of the largest and most active of Pharmaceutical giants in China, they deal in everything medical, from Chinese medicine to chemicals to medical equipment to what have you. Over the years they have actively acquired a host of domestic companies and is now looking forward to foreign (read US & European) companies to add to their portfolio. 35.5% of the company's stock is held by the Shanghai Industrial Investment (Holdings), which in turn is controlled by the Shanghai Municipal Corporation.
Shanghai recently acquired Cardinal health (L), formerly a part of Cardinal Health inc., Prior to this they acquired a 60% stake in Australia's Vitaco (a health products supplier). They are also actively searching for partners to set up a R&D lab in San Diego, and are looking to acquire rights to manufacture off-patent and patent drugs in China for domestic consumption.
Shanghai Pharmaceuticals while being one of the largest pharmaceutical distribution companies in China is not even in the top five Chinese VCs investing in US and Europe based healthcare companies this year
And the number is expected to grow dramatically over the next couple of years, any company, start-up, laboratory with potential is going to have wads of Chinese VC funds thrown at it.
And that's Bad? – NO, it's Great!
Chinese VCs have contributed roughly 43% of the capital inflow in the US healthcare sector in 2018, up from just 11% in 2016. And the forecast is the numbers are said to keep growing over the next few years.
A large part of this is due to the flagging domestic investments in the sector. As more and more fund managers are taking a relook at emerging technologies in the software and IT sectors, it is China that's providing the needed funding in the healthcare sector.
Domestic investments in healthcare and Life sciences have reached a four year low at less than $4 billion in 2018, and this slack has been taken up (admirably so) by Chinese VCs.
So what's the Point?
Greg Silberman says follow the money. In most cases when it comes to smart investing remember the mantra 'Trend is Friend.'
---
Thank you for reading my post. I regularly write about private market opportunities and trends. If you would like to read my regular posts feel free to also connect on LinkedIn, Twitter or via Atlanta Capital Group Investment Management.
Greg Silberman is the Chief Investment Officer of ACG Investment Management LLC ("ACGIM"). ACGIM specializes in creating custom private market solutions for RIA/Family Office clients.
This material is not intended to be relied upon as a forecast, research or investment advice, and is not a recommendation, offer or solicitation to buy or sell any securities or to adopt any investment strategy. The views and strategies described may not be suitable for all investors. It is not possible to directly invest in an index. An index fund is a type of mutual fund with a portfolio constructed to match or track the components of an index. Past performance is no guarantee of future results. Investments will fluctuate and when redeemed may be worth more or less than when originally invested. Advisory Services offered through ACG Investment Management, LLC.  ACG Investment Management is an affiliate of ACG Wealth Inc.
Chart: https://techcrunch.com/2018/10/20/china-is-funding-the-future-of-american-biotech/
---
Sources:
https://techcrunch.com/2018/10/20/china-is-funding-the-future-of-american-biotech/
https://www.scmp.com/business/companies/article/2130350/shanghai-pharmaceuticals-prowl-acquisitions-us-and-europe
https://www.prnewswire.com/news-releases/juno-therapeutics-and-wuxi-apptec-announce-new-company-to-develop-novel-cell-based-cancer-immunotherapies-in-china-300247765.html
https://www.economist.com/china/2017/05/11/china-needs-many-more-primary-care-doctors
* Juno Therapeutics  has since been acquired by Clegene
Updated on