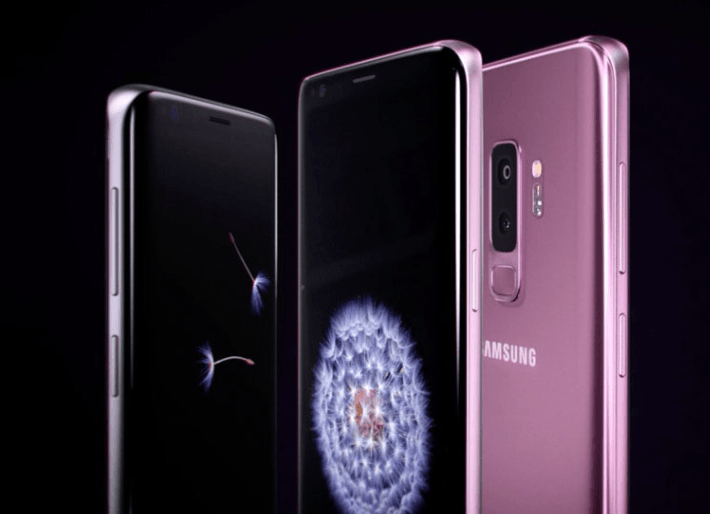 Online shopping has allowed Black Friday and the holiday shopping season to be less busy than in years past because you can order online and just wait for the delivery to arrive. Now just days before Black Friday and Cyber Monday, Amazon is offering great discounts on Samsung's flagship phones.
Although this is not the first we have heard about it, Samsung has finally revealed the foldable smartphone it has been working on. That means the company is preparing to introduce an entirely new technology and perhaps an entire new generation of smartphones. So why wouldn't Samsung offer deep discounts on its other products to celebrate? These are some of the best deals on Samsung's flagship phones from Amazon.
$200 off the Samsung Galaxy S9
[Link]
Why The Term 'Value Investing' Is Redundant
What does value investing really mean? Q1 2021 hedge fund letters, conferences and more Some investors might argue value investing means buying stocks trading at a discount to net asset value or book value. This is the sort of value investing Benjamin Graham pioneered in the early 1920s and 1930s. Other investors might argue value Read More
Whether you choose the Galaxy S9 or S9 Plus, including all storage options in both models, you'll get $200 off. The Samsung Galaxy S9 came out in the beginning of this year and introduced a dual-lens camera system for the first time in the Galaxy S series.
It also offers IP68 water and dust resistance and a large 5.8-inch or 6.2-inch Infinity screen, depending on which variant you select. It comes with a Qualcomm Snapdragon 845 chipset. The S9 comes with 4GB of RAM, while the S9 Plus comes with 6GB of RAM and 64GB, 128 GB or 256 GB of storage.
$150 off the Samsung Galaxy S8
[Link]
The Galaxy S9's predecessor is also among Samsung's flagship phones which are discounted. It was one of the first smartphones to sport a bezel-less design with a Full HD Infinity Display. Its rear camera sports a 12-megapixel sensor, while the selfie camera sports and 8-megapixel lens.
This device sports 4 GB of RAM and is accompanied by 64 GB of internal storage. More storage can be added with a  microSD card, which is sold separately. On Amazon, it's noted that the device has been unlocked by Samsung for all GSM carriers, although it's not compatible with Verizon or Sprint.
$200 off Samsung Galaxy Note 9
[Link]
If you're looking for new device with a lot of storage and the S-pen, the Galaxy Note 9 might be just what you are seeking. It combines the quality of the Note 8's beautiful screen with an improved S-Pen, which can make using the phone much easier.
The Note 9's screen  measures 6.4 inches, making it the largest of any Galaxy phone. Samsung encourages its users to get the best out of gaming and streaming via the new AMOLED display. The phone sports 128 GB or 512 GB of storage, and both options are on sale for $200 off their usual prices. The phone has a dual-lens camera featuring two 12-megapixel sensors and an 8-megapixel front camera. The phone features a large battery and runs on Qualcomm's Snapdragon 845 chipset. Buyers can also choose between 6 GB and 8 GB of RAM.
$200 off Samsung Galaxy Note 8
[Link]
If the Note 9 is too expensive for you, Amazon is also offering $200 off the Galaxy Note 8. It features a 6.3-inch Super AMOLED display and Quad HD+ display. The device comes with 6 GB of RAM and 64 GB of internal storage. The device is equipped with IP68 water and dust resistance. It's the first phone from the Korean tech giant to sport a dual-lens camera system, with each of the lenses on the rear camera having 12 megapixels, while the one on the front has an 8-megpixel sensor.
Which one of Samsung's flagship phones do you prefer? Tell other readers which one and why in the comments.