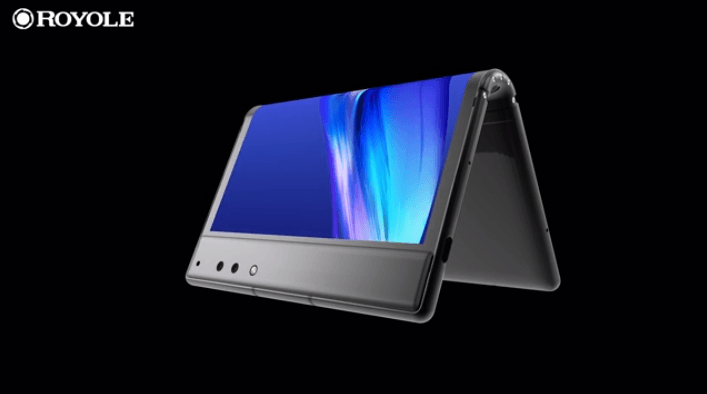 Samsung, Huawei, LG Electronics, and a bunch of other companies have confirmed that they have been working on foldable phones. Samsung and Huawei seemed to be the frontrunner in claiming the title for the world's first foldable phone. But a Chinese company that makes flexible displays came out of nowhere and launched the world's first foldable smartphone. Yes, Royole FlexPai is the first truly foldable phone. We have not considered the disastrous ZTE Axon M.
Royole FlexPai claims the title of the world's first foldable phone
Royole Corp unveiled the Royole FlexPai on Wednesday in Beijing. It's a tablet-sized phone that can be folded up to fit in the palm of your hand. The device folds like a wallet, but both halves of the screen are on the outside. When unfolded, it has a giant 7.8-inch screen with a 1920 x 1440 resolution. The screen offers vivid colors. The Chinese vendor claims the device can bend over 200,000 times.
GrizzlyRock: Long Thesis For This European Travel Company [Q1 Letter]
GrizzlyRock Value Partners was up 16.6% for the first quarter, compared to the S&P 500's 5.77% gain and the Russell 2000's 12.44% return. GrizzlyRock's long return was 22.3% gross, while its short return was -2.9% gross. Compared to the Russell 2000, the fund's long portfolio delivered alpha of 10.8%, while its short portfolio delivered alpha Read More
It runs Android out of the box, though the user experience doesn't look refined enough. The Royole FlexPai is a pretty heavy phone at 0.70 pounds, weighing almost twice as much as the iPhone XS. It runs an unnamed Qualcomm Snapdragon 8 series processor with a clock speed of 2.8GHz. The phone comes with 6GB and 8GB RAM options and 128GB or 256GB storage options. There is also a microSD card slot for external memory.
The Royole FlexPai supports dual-SIM cards, fast charging, fingerprint recognition, and AI graphics algorithms for 5G applications in the future. The phone packs a giant 3,800mAh battery, which is necessary to power the 7.8-inch screen all day. It sports a 16-megapixel and a 20-megapixel camera on the back.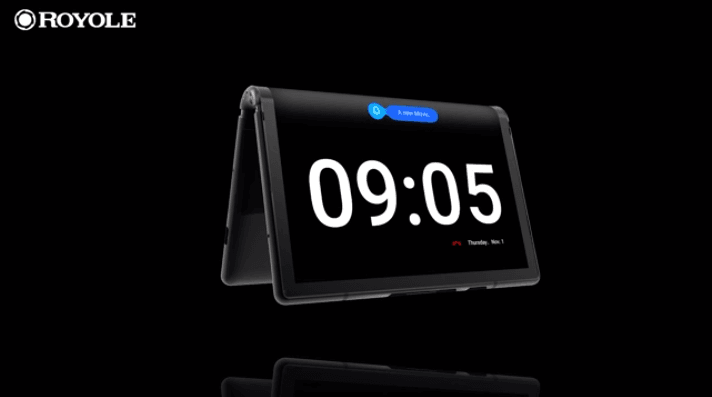 Royole has already started accepting pre-orders for its foldable phone in China. The company intends to sell it in the US as well, though it didn't specify the US launch date or price. In China, it is going to cost you CNY 8,999 (around $1291) for the base model. The most expensive model will set you back by $1,864. The foldable phone will start shipping this December.
Why it sucks
Now let's talk about why it sucks. First, it doesn't fold completely flat, making it difficult to fit in your pocket. And when you fold it, half the screen is on the front and the other half is on the back. The UI transition from unfolded to folded state isn't smooth. The display flashes a few times before determining an orientation. The touch and navigation experience, as shown in the video below, isn't great either.
It seems like Royole has launched an unpolished phone just to claim the title of the world's first foldable phone, even though the company claims it has been working on the device for years. What's the purpose of making a foldable phone that doesn't fit into your pocket? The video shows the need for a smooth user experience on foldable devices.
Royole is a maker of flexible screens. So, its technology could help other obscure brands in China to flood the market with more foldable smartphones in the near future. The company's Shenzhen facility has the capacity to produce 50 million flexible displays a year.
Samsung, Huawei, and other are not far behind
Samsung is expected to announce its foldable phone – dubbed Galaxy F in the rumor mill – sometime next week. The Korean company has repeatedly delayed its foldable phone due to display and UI-related issues. Samsung has promised that its device won't be a gimmick. Whenever it arrives and whatever it's called, it will be a fully functioning phone with a smooth user experience.
The company is holding its developer conference in San Francisco next week, where it is expected to unveil its foldable phone. It recently conducted a consumer survey which suggested that the market was ripe for foldable smartphones. Smartphone design hasn't changed much since Apple unveiled the first iPhone in 2007. Foldable devices could take the industry in a new direction.
Next year, CES and MWC will have at least three smartphone brands releasing foldable phones (not including Samsung), but I want to emphasize that the first ones are not necessarily the best.

— Ice universe (@UniverseIce) October 31, 2018
Huawei, the world's second largest smartphone vendor, also told media in September that it would launch flexible display on its 5G handsets. Huawei is expected to launch its first 5G smartphone early next year. LG Electronics is also said to be working on its own foldable phone. According to Chinese tipster Ice Universe, we will see at least three foldable devices at the CES and MWC events early next year.