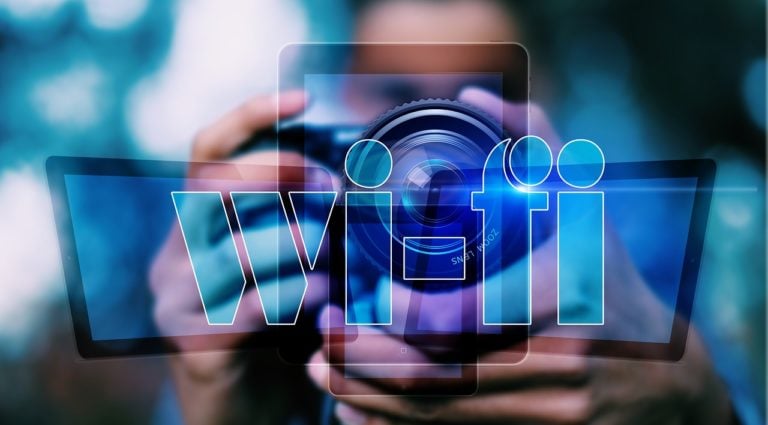 Wi-Fi standards have so far been a bit complicated to understand. For instance, if you ever bought a Wi-Fi router, you must have come across codes like 802.11ac. Now to make things simpler, Wi-Fi Alliance is rebranding the standards, so the next-gen Wi-Fi will simply be called Wi-Fi 6.
New naming approach is better and logical
Not all Wi-Fi devices are created equal. Each has different specs, making it difficult to determine which would best suit your device. For instance, you may have noticed that a Wi-Fi router will carry specs like 802.11ac or something similar with a change in the last two letters. The "802.11ac" label refers to the current-gen Wi-Fi, and it hasn't changed since 2014.
The current generation of Wi-Fi is the fifth generation, so to make things simpler, it will be renamed Wi-Fi 5 rather than the name currently in use, which is 802.11a. Similarly, the next generation will be called Wi-Fi 6. Such numbering appears better and more logical.
Peter Lynch: How Investors Can Find Their Edge
Peter Lynch was one of the best growth investors of all time. As the Magellan Fund manager at Fidelity Investments between 1977 and 1990, he averaged a 29.2% annual return. Q1 2021 hedge fund letters, conferences and more The fund manager's investment strategy was straightforward. He wanted to find growth companies and sit on them Read More
"For nearly two decades, Wi-Fi users have had to sort through technical naming conventions to determine if their devices support the latest Wi-Fi," Wi-Fi Alliance CEO Edgar Figueroa said in a press release.
These are the revised standards going back to the first generation: Wi-Fi 1: 802.11b (1999); Wi-Fi 2: 802.11a (1999); Wi-Fi 3: 802.11g (2003); Wi-Fi 4: 802.11n (2009); and Wi-Fi 5: 802.11ac (2014).
Though we have listed the Wi-Fi generations starting from Wi-Fi 1, Wi-Fi Alliance said it will not retroactively use Wi-Fi 1 to 3 for the earlier generations that have been replaced. The point is that one can now easily choose which Wi-Fi technology they want. For example, Wi-Fi 5 is better than Wi-Fi 4.
In addition to the rebranding, Wi-Fi Alliance also wants to ensure that in the future, whenever you connect to a Wi-Fi network, it will show which version you are connecting to. Such a feature will come in handy when more than one type of Wi-Fi network is available, such as Wi-Fi 4 and Wi-Fi 6 networks. In this case, users will know immediately which of the two networks is faster.
Helpful for manufacturers and operators
With this new naming approach, Wi-Fi Alliance also aims to help manufacturers and operators more easily market their products by touting the advanced Wi-Fi capabilities in their gadgets. This way, users will also know which devices feature the latest Wi-Fi specs.
It must be noted that it is not mandatory for manufacturers and operators to use the new terminology. However, Wi-Fi Alliance expects the new naming convention to be widely used across the Wi-Fi ecosystem. Since Wi-Fi Alliance represents almost every company that makes a product with Wi-Fi in it, its decisions will be acceptable to the industry. Thus, we should soon start seeing tech companies advertising their products using the new naming convention.
Wi-Fi 6 to come in 2019
Wi-Fi Alliance also introduced the next-gen technology: Wi-Fi 802.11ax or simply Wi-Fi 6. The next-gen technology won't need an additional wireless antenna; instead, it will use 2.4GHz and 5GHz bands. Wi-Fi 6 is slated for release next year, and it will be capable of delivering speeds of up to 11 Gbps to three or more devices simultaneously.
Many major tech companies have come forward with their support for the new naming convention and Wi-Fi 6, including Intel, Netgear and Marvell Semiconductor.
In a statement, Intel said: "Wi-Fi 6 (802.11ax) is a major advancement that keeps Wi-Fi as the technology of choice for local wireless connectivity for consumers and enterprises."
With Wi-Fi 6 on the horizon, it will become even more important for users to be careful when using public Wi-Fi, as these networks are often used as a hunting ground by hackers. However, a recent survey by The GO Group, an international ground transportation provider, found that Wi-Fi security is not a major concern for most travelers.
Of the 293 travelers surveyed, about 25% said that they were not concerned about security when using a Wi-Fi network in an airport or on a plane. About 48% admitted that Wi-Fi security somewhat concerns them. Only 19% said they were very concerned when using Wi-Fi in a public place, while 9% said they never thought about Wi-Fi security at airports or on planes.