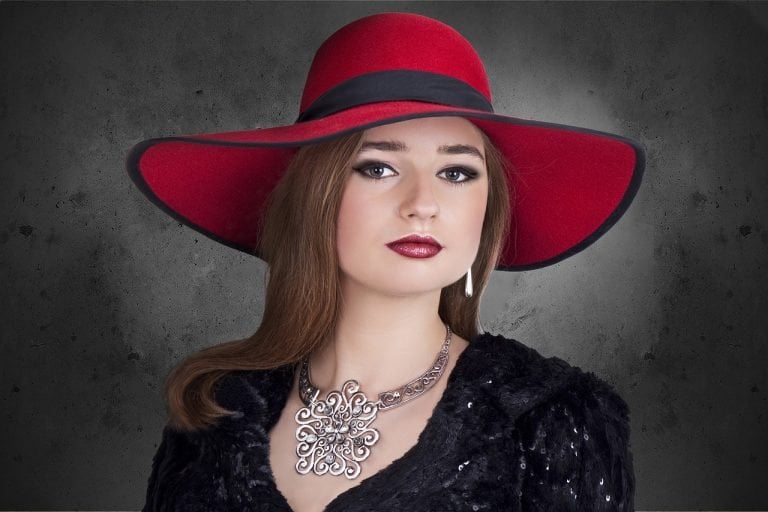 Tech isn't just for  auto, real estate, fitness, etc.. Even the jewelry market has been benefiting a lot from it. What can we expect from jewelry technology?

Both men and women want quality innovation in their lives, and this applies to the jewelry items they wear. They must be of excellent craft, quality, and above all, have an innovative design. Also, they should be made in a safe and eco-friendly manner. Every jewelry seller knows how critical, innovative designs are to their business, especially when talking about broader reach and a strong client base.
How Technology Impacts the Jewelry Market
Let us take a look at how technology shapes the jewelry industry and brings new trends.
Fund Manager Profile: Zhang Hui Of China's Southern Asset Management
Historically, the Chinese market has been relatively isolated from international investors, but much is changing there now, making China virtually impossible for the diversified investor to ignore. Earlier this year, CNBC pointed to signs that Chinese regulators may start easing up on their scrutiny of companies after months of clamping down on tech firms. That Read More
Electroforming is one of the latest technology inventions in the jewelry industry. It is an indispensable technology that allows artisans to create and design a light but solid design of metal. Interested, right? No longer do your fingers, neck, and hands need to suffer in the name of fashion.
[REITs]
Q2 hedge fund letters, conference, scoops etc
There are many different types of electroforming. We have platinum electroforming, which requires pure, unalloyed platinum and a heated bath. Also, we have the gold and silver electroforming type. It is carried out in several alloys in a stony electrolyte bath.
Another creation that amazed consumers and jewelry businesses are the combinations of computer-aided design (CAD) and 3D printing. What makes them highly beneficial in the jewelry industry?
Lots of detailing, fast production times, easy corrections, and many more! The 3D printed technology enables customers to participate in the creation and design process.
Boost Local and Global Presence
With the development of technology, both businesses and consumers are expected to see an increase in localization and internalization of jewelry brands. Increasing the supply chain processes is not quite hard to achieve these days.
New designs will be made readily available on the shelves and shipment of designed items will be as fast as possible. From design to jewelry purchase to availability, instant changes are made to ensure further success.
The jewelry market heard your pledge – owning a jewelry piece which could complement well with another outfit. And, that's wearable tech. Designers around the world incorporate technology with technology.
One great example of this invention is a sleek design that replaces the rubber bands of fitness trackers. Smart rings and bracelets are linked to your handheld device. This allows you to monitor your activity, get social media updates, and so much more. Disconnecting it to your phone anytime you want is made more comfortable too!
As per the claims of research and markets, the jewelry market is set to see an increase up to four percent to ten percent by the end of the decade, most especially the online jewelry market. There is modern offering available for the development and design of jewelry items.
With these innovative tools, finding the right price of jewelry is made easier than before. You can even customize it according to what your heart desires, such as a bracelet, ring, pearl necklace, and others.
Pearls are a perfect example of modern jewelry invention…
For the past years, pearls have been dominating the jewelry industry, and it proves to be a good metal suited to all women of all ages. It is mixed with many different gems, metals, and stones, as well as re-done in endless colors, sizes, shapes, styles, and prices.
Pearl jewelry have always had charm and mystique. These lovely gems are not only for women. Even men can wear one to highlight their outfit and overall look further. Pearls grow in fresh or saltwater, and there are various types available.
South Sea, Tahitian, and Akoya are the main types of saltwater pearls. South Sea pearls are mainly harvested in India, Philippines, Indonesia, and Australia. They tend to grow much bigger than Akoya and usually come in white or golden shades.
Tahitian pearls, on the other hand, come from French Polynesian. Their dark tones range from black to silver, gray, purple, blue, peacock, pistachio, and aubergine. Lastly, Akoya pearls are generally found in Japan. They are white, round, and lustrous.
Most of the freshwater pearls these days are grown and harvested in China. They come in a variety of sizes, shapes, and colors including lavender, rose, apricot, white, strawberry, and cream.
Finding pearl jewelry for your next occasion or daily use is not time-consuming and tough as before. You can opt for a customized option for a unique design. And you will definitely love your choice no matter what!
So, did you find this post helpful? Don't hesitate to hit the like button and share this post too. Leave your comments below and we will entertain your thoughts!
Updated on