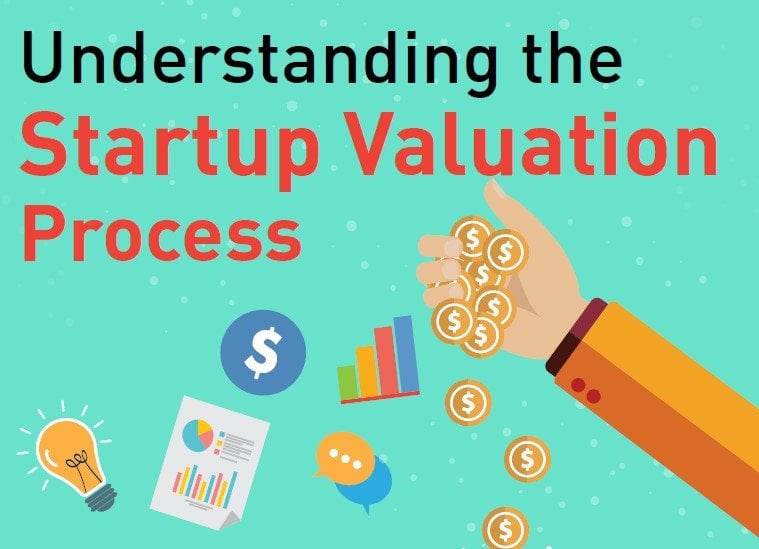 Are you looking to start a small business? In a world of startups, how can you stand out and succeed? This incredible infographic details The Startup Valuation Process, and if you are looking to get involved in a startup or already are, this is the perfect information for you. From funding to failing, this infographic goes through the full process of evaluating your business from many perspectives, including whether or not there is a need in the market for your business, which is the leading reason these startups fail. Not only does it give you the failures of others so that you may work to avoid them, it also details many Startup valuation process details that will be extremely useful for you!
If you are one to wonder about the specifics of a startup business, there's no reason to look any further for everything you'd need to understand business valuation start to finish. Businesses fail left and right due to mismanagement of time and money, as well as people, but this incredible infographic will teach you all the ins and outs of the process so that you can not only start on the right foot, but continue on the right path for many years after beginning your startup!
Consistency is what makes the top 50 best-performing hedge funds so strong
Every month and quarter, multiple reports on average hedge fund returns are released from several sources. However, it can be difficult to sift through the many returns to uncover the most consistent hedge funds. The good news is that Eric Uhlfelder recently released his "2022 Survey of the Top 50 Hedge Funds," which ranks the Read More
Q3 hedge fund letters, conference, scoops etc
In a world where the future of your business can often be uncertain, this information will allow you to take a calculated approach to your business' growth; because if you aren't growing, you're dying! There's over 20 reasons detailed as to why startups fail, but if you read and understand this full infographic, you will know just how to stay away from those reasons to fail, and instead will pave paths to success! We have seen businesses grow, fail, stagnate, and every other possible option in our time as business valuations experts, and that is why we deemed ourselves worthy of creating this excellent infographic to share with the world of startup business starters!
We want you all to succeed in the way that means the most to you, whether that's financially, within a community, or just providing an excellent service to people who need, and this information will teach you a few things about how to keep your business boat afloat, even in times of harsh weather. Don't waste another second reading about what's in this infographic and go check it out for yourself, to fully learn about the Startup Valuation Process!

Updated on