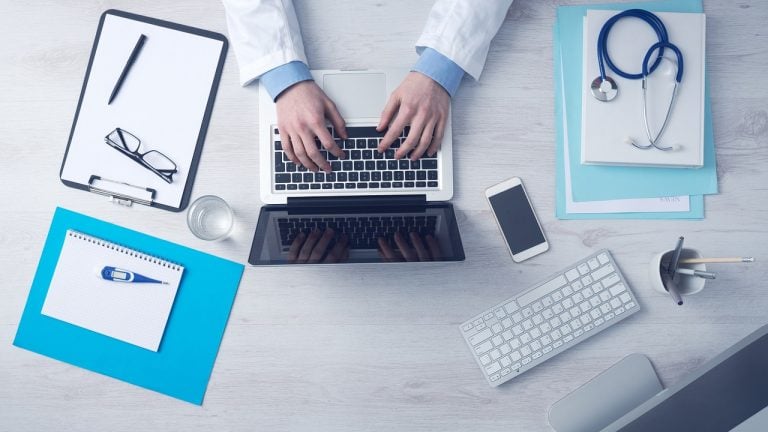 You're a startup with real potential, and you're ready to let your product change the world. But your team can't accomplish everything you need in order to move to the next phase. It's time to hire an outside design consultancy agency! Or is it?

Q2 hedge fund letters, conference, scoops etc
Bad apples have made agencies notorious for being expensive, flighty and often guilty of under delivering. A good agency, on the other hand, will act as a partner to drive your startup to the next level. The clearer you are about why you need an agency and the desired agency deliverables, the more likely you are to vet and choose the right partner.
How Value Investors Can Win With Tech And "Fallen" Growth Stocks
Many value investors have given up on their strategy over the last 15 years amid concerns that value investing no longer worked. However, some made small adjustments to their strategy but remained value investors to the core. Now all of the value investors who held fast to their investment philosophy are being rewarded as value Read More
Consider an innovation and design consultancy: experts in addressing product, messaging and design issues. When should you engage? What should you expect? There are many pathways that might lead to an intersection with such an agency.
Here are seven examples:
Preparing to roll out your new product. Modern-day demands call for an aesthetically pleasing design and a seamless user experience. Meeting these expectations is no easy task, especially for younger companies. A design agency can work with a startup that wants to instill confidence in its customers by appearing sophisticated and mature, no matter how young they are. A strong presence can immediately provide credibility, and this is highly coveted when rolling out a new product.
Refining your messaging as you gain momentum. As startups begin to find their stride and focus aggressively on sales, they often start outgrowing their early messaging. As their product develops so does their clientele. They need to rethink their strategy to become more inclusive of the target audience that may be using their product in new and varied ways. An outside brand consultant can help you figure out how to use information about your clients to tweak your brand. By examining what problems your product or service solves, consultants can start identifying the industries that would find your company the most helpful and aid in bettering the bottom line. Experts help tailor messaging to attract your desired audience.
Setting the stage for early series funding. Customers, trial users and/or investors, no matter how satisfied they are, will often demand new features or improvements to your product before moving forward. At this transitional stage, the stakes can be quite high. It's time to deliver a beautifully designed product that can scale, appealing to more sizable and crucial buyers. Thinking ahead at this stage of the game can prevent you from heading off in the wrong direction before it's too late.
Positioning your company for mid-series funding. When you find your company ready to solicit a round of funding, it's usually at a time when your growth has been remarkable and your product is evolving almost as fast as your clientele. This is the time to "level up" the product and transition your messaging to match. If you make all of the right moves at this stage, you'll be in the perfect position to sell to a new buyer.
Positioning your company for late series funding. By this time, you want to own your category as a clear "best in class" provider. If you've gotten to this point, you're clearly doing something right. However, you probably realize that you're not the same company solving the same problems in the same way you did when you started. It's time to rethink who you are and where you want to be, positioning your business with a more long-term outlook for the coming years of future growth.
Preparing to take your company public. As you anticipate an Initial Public Offering, consider looking to external experts for direction and perspective on reaching this defining milestone. You'll want help building the presentation and orchestrating it into a concise, compelling narrative that draws shareholders in.
Keeping your mature company innovative. Who's got time to go through long, drawn-out brainstorming exercises? Like your clients, you need solutions now. A great consultant should facilitate brand, product and innovation sprints to expedite visions of what could be, delivering solutions in a hyper-condensed time frame.
A good design consultancy should have experience seeing companies through entire life cycles, from foundation to funding rounds to IPOs to acquisitions. They can work with your company to reconsider your brand presentation, define your identity and find your audience for whatever stage of the game you are at. If you work hard and work smart, together you can make your company the next big story.
Article By Chris Belli, Strategic Marketing and Business Development, Studio Science
Updated on