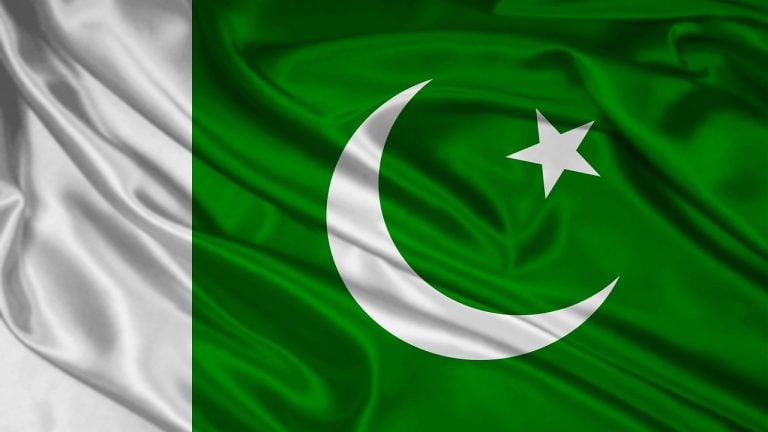 The Pakistan government has had a rocky relationship with Twitter over the years, with threats to ban the platform coming as recently as August. Now it seems Islamabad has gotten tired of all the fake news that's being distributed on Twitter, and government officials have made a wise move to combat it.
The Pakistan government has established an official Twitter account to take care of all the fake news making going around on the micro-blogging platform.
Pakistan government reveals new Twitter account
Pakistan's Ministry of Information and Broadcasting created the Twitter handle @FakeNews_Buster today. The account is so new that it doesn't yet have the blue checkmark that verified accounts have, but multiple sources are reporting that it is indeed an official Pakistan government account.
Peter Lynch: How Investors Can Find Their Edge
Peter Lynch was one of the best growth investors of all time. As the Magellan Fund manager at Fidelity Investments between 1977 and 1990, he averaged a 29.2% annual return. Q1 2021 hedge fund letters, conferences and more The fund manager's investment strategy was straightforward. He wanted to find growth companies and sit on them Read More
The new account aimed at handling fake news has been quoting tweets containing false information and then adding a comment about the importance of spreading accurate information and discouraging fake news. The Twitter account has already tweeted a few times, with each post commenting point out fake news being similar:
The objective of social media is information, education and knowledge sharing. It should be based on truth and should not spread #FakenNews and disinformation, to achieve ulterior motives. Otherwise, it will erode its credibility. @fawadchaudhry @gop_info https://t.co/HIfYe7qQ4w

— FakeNewsBusterMoIB (@FakeNews_Buster) October 1, 2018
Fake news currently being busted by Pakistan
The new Twitter account appeared after rumors about PTI lawmaker Maleeka Bokhari being appointed chair of the Benazir Income Support Programme began to circulate. Bokhari herself tweeted a denial that she was appointed to the position. She also made it clear that claims she was related to Zulfi Bokhari, Prime Minister Imran Khan's aide, are also false. Information Minister Fawad Chaudhry also denied the fake news headlines about Bokhari on Monday.
It was also being reported that PM Khan appointed Mehru Maneka, his stepdaughter, as an advisor on women's empowerment. According to this rumor, she was supposedly to be paid Rs. 750,000 per month in that position. However, this is also fake news, and the new Twitter account from the Pakistan government made that clear as well.
Fake news has become a serious issue around the globe, including in Pakistan, so the creation of this new account seems like a wise move, especially given how deadly the results can be. You may recall that almost two years ago, multiple news outlets reported that fake news spread on Twitter at the time triggered a tense confrontation between Pakistan and Israel on the social network. Supposedly, Israel had threatened a nuclear attack against Pakistan if it sent troops to Syria, and Pakistan then ominously warned Israel that it has nuclear weapons too.