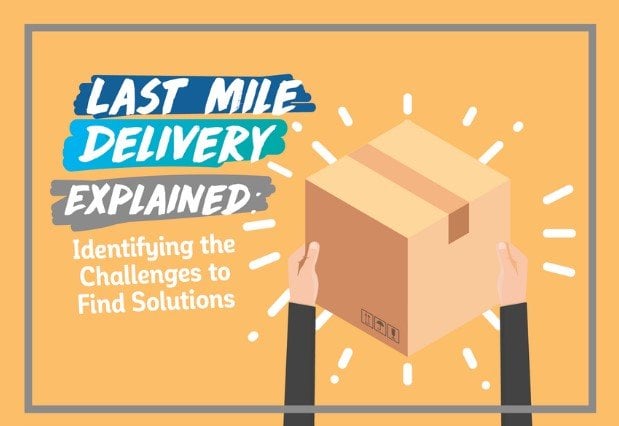 E-commerce has indeed revolutionized the retail industry and businesses are continuously finding ways to offer the best customer experience and stand out from the competition while maintaining the cost-efficiency of their logistics process. And because consumers demand fast delivery services nowadays, every stage of the process is crucial, from the time the order is placed to the very last moment that the end-user receives the parcel. Each product changes hands multiple times – the manufacturer creates the goods, then it's passed on to distributors, who then sends it to retailers from whom end-users make the final purchase. But, it's that very last leg of the race, or the last mile delivery, where retailers struggle the most. Last mile delivery is when goods are moved from the transportation hub to the final destination or shipping address in the quickest way possible.
Q2 hedge fund letters, conference, scoops etc
Benjamin Graham GEICO Buy Was Just A Simple Value Play
Was Ben Graham's big purchase of GEICO shares actually a value investment? Perhaps it was contrary to what many believe. "In 1948, we made our GEICO investment and from then on, we seemed to be very brilliant people." -- Benjamin Graham, 1976 Both Benjamin Graham and Warren Buffett can attribute a large part of their Read More
Before e-commerce took the world by storm, the last mile delivery of most goods was the brick-and-mortar retail shop, where end-customers had to visit to get the products they need or want physically. The last mile delivery has since become more complicated, as each product goes to separate customers who purchased from different locations, at varying dates and times.
The Challenges of Last Mile Delivery (and Solutions to Adopt)
Because end-customers are now located in different parts of the country, it has become increasingly challenging for businesses to send their orders in the most efficient manner.
At the top of every retailer's list of challenges is the price. The last leg of the logistics process is tedious, time-consuming, and expensive. As such, it's difficult for retailers to find the best solution to offer fast delivery services at lower costs. Additionally, businesses, especially e-commerce companies, need to compete with retail giants that provide free shipping services, making it imperative to find cost-effective last mile delivery solutions.
Last mile delivery solution: Partner up with a courier service that offers low or flat-rate fees. This way, you don't need to invest in your own delivery vehicle or hire drivers. You can easily add the last mile delivery fee to your product costing because it's a fixed amount.
These days, consumers are all about instant gratification. As such, it's no longer acceptable for retailers to send parcels three to four days after a customer makes a purchase, with same-day and next-day delivery becoming more common. But, because of the complicated process and the sheer volume of shipments you need to complete in a single day, delays happen, resulting in irate and dissatisfied customers who post about their negative experience online. This can destroy your reputation.
Last mile delivery solution: Inform your customers about your cut-off period, so they understand how their orders will be processed. Use smart routing algorithms that determine the fastest and most efficient route to avoid delays and hassles along the way.
So many things can happen during the last mile delivery. Your driver can get stuck in traffic, get involved in a vehicular accident, or the service vehicle may break down. But, this is not your customers' concern, and you can't expect them to understand your situation. They expect to receive their parcels on the time and date promised, and in the perfect condition.
Last mile delivery solution: Have an efficient backup plan. At Go People, for example, we have backup drivers who are available to complete deliveries should anything occur along the way. This ensures that end-customers receive the goods they purchased no matter what.
Consumers want real-time updates regarding the status or their order, which is why most e-commerce platforms provide tracking numbers. But, when customers track their shipments online, rarely do courier companies offer accurate information about where the parcel is at a specific time.
Last mile delivery solution: Provide real-time GPS tracking options and offer full disclosure about when the customer's package is about to arrive. This will allow customers to schedule their day properly, and ensure that there's someone at the door the moment the courier rings the bell.
Accidents happen, and both you and the customer knows that. But, it's still unacceptable for customers to receive parcels with damaged packaging, or worse, with damaged contents. That's not what they purchased, that's not what they deserve, and that's not what they should receive.
Last mile delivery solution: Offer product warranty and insurance. Provide an attractive insurance coverage should their items arrive late, or should the products be mishandled and destroyed during transit. Replace their items at no extra cost. Warranty and insurance such as this will leave your customers feeling comforted and at ease, knowing that the goods they purchased are insured, no matter what.
Let's admit and acknowledge that not all customers are honest. Some may claim that they received damaged goods, when in fact they accepted their items in excellent condition, while others may say that they never received their orders at all. These claims cost your business in your attempt to appease deceitful customers and prevent bad reviews that damage your brand reputation.
Last mile delivery solution: Ask customers to sign for the package with an indication that they were received in mint condition. As possible, leverage technology and utilize a platform that allows for real-time updates sent back to you that the package has been delivered successfully.
With technological breakthroughs available today, challenges in the last mile delivery can easily be overcome. Businesses and courier companies continuously seek ways to offer the fastest, smartest, and most seamless delivery solutions to keep customers delighted and stay ahead of the competition.
Check out this infographic that provides a visual guide about the last mile delivery process to help identify challenges and solutions associated with it.