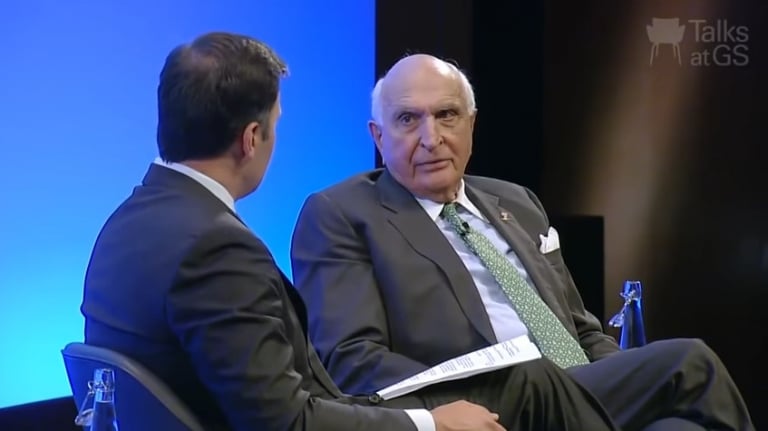 Billionaire investor and philanthropist Ken Langone, the founder of The Home Depot (HD) and chairman of Invemed Associates, and his wife, Elaine, recently pledged $100 million to NYU Langone Medical School to support free tuition for all med students.
Ken Langone: America's Worsening Doctor Shortage Is A 'Serious National Problem'
[REITs]
Greenlight Capital Full Q2 2021 Letter: Einhorn Thinks Inflation Is Here To Stay
David Einhorn's Greenlight Capital returned -2.9% in the second quarter of 2021 compared to 8.5% for the S&P 500. According to a copy of the fund's letter, which ValueWalk has reviewed, longs contributed 5.2% in the quarter while short positions detracted 4.6%. Q2 2021 hedge fund letters, conferences and more Macro positions detracted 3.3% from Read More
Q2 hedge fund letters, conference, scoops etc
Transcript
Right. Well you and your wife donated 100 million recently to NYU to fund tuition. So they'll be free tuition or med school students going forward. Why did you do that. Well I suppose you start by saying. How can I touch the most piece pop people possible.
In 12 short years. I still expect to be alive even though I'm 83. I'm counting on a whole right. In 12 short years. This nation is going to be short. Fifty thousand. Primary care physicians. 30000. Pediatricians and about 25000 Hoby Gyi and. And if we don't figure out a way out. To offer a kid by the way a pediatrician. 150 hundred and seventy five thousand bucks a year. I know many firms on Wall Street that pay secretaries more than that of pay guys that the dining room was more than that. So you're asking a young person boy a girl would have. To sign up for two hundred thousand dollars average. When they're done with medical school. And we have this need. There isn't much money. We had the ceremony announcing this. And by the way I was a fraction of the money that was necessary to make that happen. We raised. Five hundred million dollars and I only gave 100 those 400 million from other people. All private donors nothing to do with the government. And after the ceremony.
A mother came up to me she's a pediatrician and she graduated 35 years ago. And she's still paying off a medical school that. And her young son. Wanted to be a doctor. From the time he was 5 or six years old. And she made a mind up. That whatever it took she was going to help him go to medical school. Until that morning. She said she was prepared to die in debt because while she paid her medical school debt off shortly she was ending the medical staff of her son.
To that amount. And she said to me now she said I know when I die I'm not going to be in debt. And the better part of that is not what it did for her but what it does to society. We have these great needs and I lecture on guys of the medical center. I never want to hear you say to some other medical center. Follow us. Join us. Join us. We've got a serious national problem and we'll living longer and understand something. Dolus great science and all those great medical breakthroughs we're having. We're living a hell of a lot longer. And more vibrant more active. And guess what. The longer you live the more health care you need. That's why for example Obamacare is a disaster. Because they were excluding the 22 and 23 and 24 year old kids where they make the money actually were there to compensate for the money you lose. I like guys my age who were in a hospital or a doctor's office probably every six or eight weeks may have been at work. So why we did it was. We decided that this was one way. That we could demonstrate. Our gratitude our way.
Of living the American dream. And I've lived the American dream. My father went to the 8th grade my mother went to the seventh grade. My father was a plumber. My mother worked in the school cafeteria. And here I am how did that happen. It happened because my grandparents had the wisdom. To come to this country. For a better opportunity for them. My grandfather died.