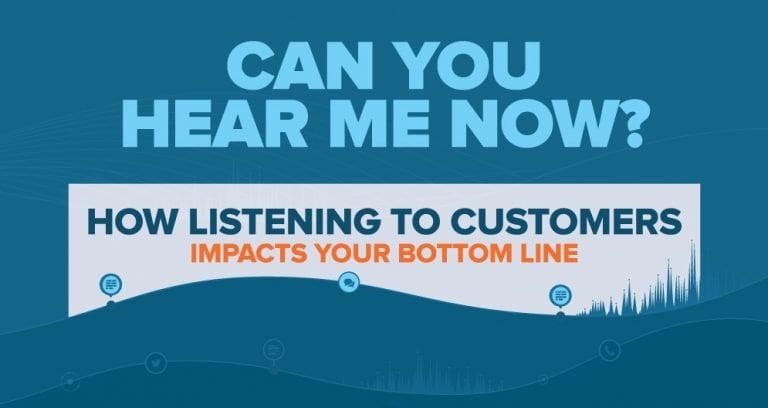 What do banks, mobile phone suppliers, and property insurance companies all have in common? They all experience high levels of customer churn. High prices and rates may be a big reason that consumers switch suppliers, but there's more to the picture than just monetary cost. Among consumers, 44% say they have no plans whatsoever to change any supplier in the next twelve months, yet 82% end up doing so. So what's making customers leave? On top of expected high quality services or goods, consumers expect high quality customer service.
They expect fair treatment, proactive solutions, and personable and knowledgeable staff. Of course, this is easier said than done. A lot of the disconnect between consumer and supplier comes from simple misunderstandings; misunderstanding of what customers expect versus what suppliers have the power to provide them. Pricing structures and technical issues are not always able to be micro managed; markets change and accidents happen. Keeping in mind the real value of a strong consumer-base is a good place to begin a high quality customer service overhaul.
21st Century Investing with The Investment Integration Project's William Burckart
ValueWalk's Raul Panganiban interviews William Burckart, The Investment Integration Project's President and COO, and discuss his recent book that he co-authored, "21st Century Investing: Redirecting Financial Strategies to Drive System Change". Q1 2021 hedge fund letters, conferences and more The following is a computer generated transcript and may contain some errors.
According to 91% of customers, they express they would stay loyal to a supplier after a good call. Even just one positive impression can mean a lifetime of a customer coming back for more and can be invaluable for any business' bottom line. On the other side, though, a similar expression rings true from 82% of consumers who say that they would switch suppliers after a bad call experience.
[REITs]
Q3 hedge fund letters, conference, scoops etc
Too often to out-of-touch businesses believe they know better than their clientele. Outsourcing call centers to foreign countries in an effort to "streamline" and save money often leads to very poor consumer interaction. This results in consumers feeling frustrated, unheard, and straight up ignored. In fact, 53% of consumers prefer when call centers are close to home and not shunted overseas. But that's only the tip of the iceberg.
Consumers look for proactive call center staff with high communication skills, that offers clear solutions to problems and what is being done to solve them, and a good understanding of individual high quality customer service history.
Professional impressions, however seemingly small, go a long way in the eyes of consumers. Give your customers a real reason to stick around by providing high quality customer service, a listening ear, and real help when they need it. Take a look at this infographic for more on the value of keeping consumers happy, how to meet consumers on their terms, and keep them coming back for more.