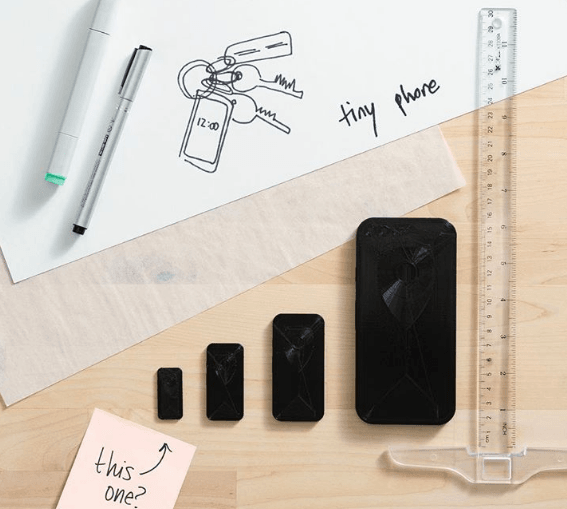 Google is set to announce the Pixel 3 line-up in an event on Oct. 9. Even though the event is just days away now, Google wants to have some fun and at the same time troll those spreading odd theories about its next-gen Pixel phones.
Weird Pixel 3 theories
Ever since the leaked images of the Pixel 3 XL with a notched screen appeared on the web, there have been some strange rumors going around. One of the rumors claimed Google itself leaked the images so it could surprise fans with a notch-less Pixel 3 XL. The rumor also suggested Google let some thieves get away with fake phones to sell in the Ukrainian black market.
Another theory making the rounds is that Google will announce three phones this time. Along with the Pixel 3 and Pixel 3 XL, the search giant is also expected to announce the Pixel Ultra. According to leaked concept images, the handset will feature an edge-to-edge display with no chin. Believers of this theory say if Apple can come up with a 6.5-inch iPhone XS Max, then why not Google? However, some users believe the concept images show the Pixel 3 XL and are part of Google's plan to confuse the public about its plans.
Carlson Capital Thinks The SPAC Boom May Be Over [Q1 Letter]
Carlson Capital's Black Diamond Arbitrage Partners fund added 1.3% net fees in the first quarter of 2021, according to a copy of the firm's March 2021 investor update, which ValueWalk has been able to review. Q1 2021 hedge fund letters, conferences and more At the end of the quarter, merger arbitrage investments represented 89% of Read More
It seems Google is well aware of all the rumors and theories surrounding the Pixel 3 launch. Perhaps with the intention of trolling those spreading such rumors, the search giant added one more theory for a so-called "mini Pixel." In an Instagram post, Google asks how small the mini Pixel should be and suggesting it should be small enough to carry on a keychain. The company also showed a picture of its Pixel handsets from big to small.
"We've heard rumors of a mini Pixel. Which begs the question how 'mini' is too mini? We have a feeling that the next one will be a bit bigger than this," the post reads.
The post was made on Tuesday on the @madebygoogle Instagram page.
Is Google's mini Pixel real?
Though the post takes a clear shot at the trolls, many would say it is an attempt from Google to deflect attention away from the Pixel Ultra. Some also say it is indeed a possible hint at a mini Pixel from Google. A mini variant is not unheard of. Samsung, LG and Sony have come up with mini devices before. They usually feature mid-range specifications.
A mini Pixel is unlikely, as it would have been almost impossible for Google to hide such a major development from the super-active tipsters. However, with Google, you could never say what it is up to. It may surprise us all at the event with a mini Pixel, or some other device that can be carried on a keychain.
For now, no one can confidently say what Google is really up to, but we can say that the search giant has surely succeeded in building up expectations for the launch event.
What to expect from the Google Pixel event
Google is scheduled to hold its Pixel event on Oct. 9 in New York. It will be the first time Google will host a Pixel event in New York instead of San Francisco. The 2012 event was scheduled for New York, but it was canceled due to Superstorm Sandy.
Apart from the Pixel phones, Google is expected to showcase other products at the event, including the Google Pixel Slate. Last year, Google announced a Pixelbook Chromebook, and this year, the search giant is expected to follow it up with a Chrome OS tablet called the Pixel Slate. This tablet would supposedly double as a laptop, and thus, it could trigger the launch of several new Chrome tablets and keyboard accessories.
Google is also expected to debut a new Chromecast media streamer. The device last got a hardware update in 2016, but Google has been regular with Chromecast software updates. The most recent update added Google Assistant support to Chromecast.
The speculations about a new Chromecast device stem from the August FCC filing. The filing hinted at a new Chromecast with Bluetooth and improved 5 GHz Wi-Fi. Moreover, there are claims that Best Buy is already selling the new device.
Other gadgets expected at the Pixel event include the Google Home Hub and Pixel Buds 2.