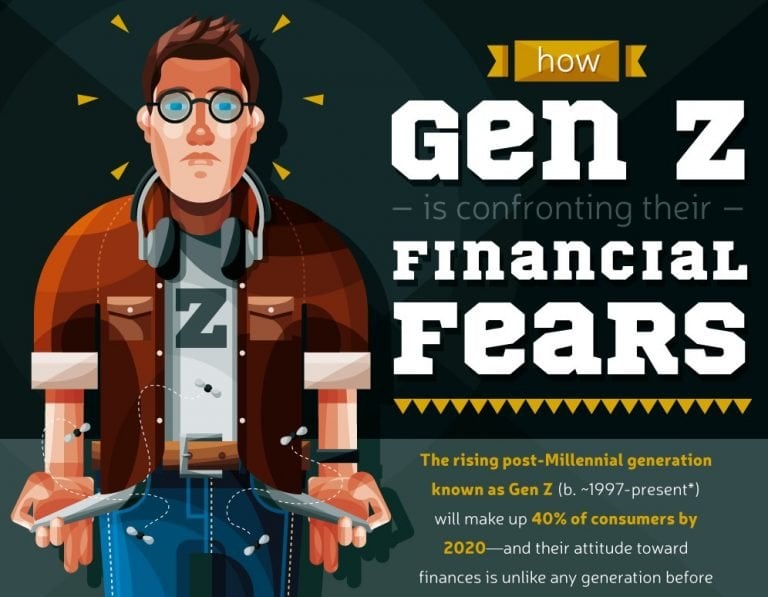 By 2020, Gen Z will make up 40% of all consumers. But that doesn't mean they'll open their wallet for just anything. Categorized as individuals born from 1997 and onward, this new generation already shows unique collective qualities. Learning lessons from earlier generations' mistakes, these post-millennials take their finances, and future, very seriously.
Even before college, Gen-Zers have their eyes on the prize. When asked, 89% of Gen-Zers say planning for their financial future helps them feel empowered and 64% have already begun researching on their own about independent financial planning. Standing out as forward thinking and wise beyond their years, Gen Z knows how to keep the whole picture in mind. After witnessing how crippling student loan debt can be from their parents or older siblings, Gen Z doesn't want to make these same mistakes; to that end, they look to be financially stable or at least have the tools to be financially stable before even entering college.
Exclusive: Dan Loeb's Two New Stock Picks [Q1 Letter]
Third Point's Dan Loeb discusses their new positions in a letter to investor reviewed by ValueWalk. Stay tuned for more coverage. Loeb notes some new purchases as follows: Third Point's investment in Grab is an excellent example of our ability to "lifecycle invest" by being a thought and financial partner from growth capital stages to Read More
Q3 hedge fund letters, conference, scoops etc
The Gen Z attitude on education itself appears unfamiliar to earlier generations. From their perspective, the point of college is job preparedness and ends up looking like an end to a financial means. Among Gen-Zers, 75% say that college isn't the only path to a good education, but 88% of 2017 graduates chose their major with job availability in mind. Where Gen X and millennials entered college to broaden minds and feel personally fulfilled, Gen Z doesn't see higher education in the same way. As a result, Gen Z chooses their colleges carefully, 39% considering community college and 22% looking into trade school.
The first graduating class of Gen Z, 2017, ushered in the first wave of a new professional workforce. The time and money carefully spent in higher education doesn't go to waste, as the Gen Z work ethic doesn't stop after graduation. Willing to work hard and prove themselves as valuable assets to any professional team, 75% are willing to relocate to another state for a job, 58% say they are willing to work nights and weekends, and almost 80% have already completed an internship or apprenticeship. On top of that, 77% of Gen-Zers take on extra work through freelance work or part time jobs to earn extra cash.
Already Gen Z has a spending power between $29 and $143 billion - but they're going to spend it on their own terms. Are you ready for a new generation of consumers? Take a look at this infographic for more on Generation Z, why their attitudes are so different, and how they are building a future for themselves with their unique financial goals. Who knows, maybe we could all take a lesson from this younger generation.