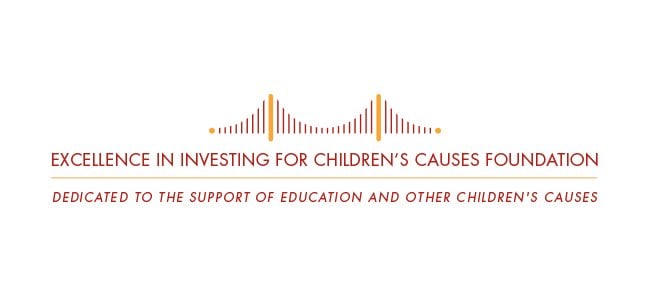 Interviews from CNBC of the speakers such as Gil Simon, Kevin Oram, Jeff Shen and Glen Kacher from the Sohn Conference in San Francisco, hosted on the 29th of October, 2018. Check out our of the 2018 Sohn SF here.

Sohn Conference in San Francisco top picks
CNBC's Leslie Picker reports the highlights from the Sohn Conference.
London Value Investor Conference: Joel Greenblatt On Value Investing In 2022
The first London Value Investor Conference was held in April 2012 and it has since grown to become the largest gathering of Value Investors in Europe, bringing together some of the best investors every year. At this year's conference, held on May 19th, Simon Brewer, the former CIO of Morgan Stanley and Senior Adviser to Read More
Q3 hedge fund letters, conference, scoops etc
SoMa Equity Partners founder Gil Simon discusses his stake in The New York Times
SoMa Equity Partners Chief Investment Officer Gil Simon joins CNBC from the sidelines of the Sohn conference in San Francisco.
General Session
Jeff Osher - No Street Capital - Short
Michael McLochlin - Highland Capital Management - Long
Glen Kacher - Light Street Capital - Long
Kevin Oram - Praesidium Investment Management Company - Long
Mick McGuire - Marcato Capital Management two longs
Praesidium founder Kevin Oram explains his bet in the cloud software industry
Praesidium founder Kevin Oram joins CNBC from the sidelines of the Sohn conference in San Francisco.
BlackRock's Jeff Shen says tariffs were a 'catalyst' for Chinese slump
BlackRock quant chief Jeff Shen joined CNBC from the sidelines of the annual Sohn conference in San Francisco.
Light Street Capital's Glen Kacher on the industry he considers 'Amazon's kryptonite'
Light Street Capital President Glen Kacher joins CNBC from the sidelines of the Sohn conference in San Francisco.
Transcript
I'm here with Glen Kacher. He's the president of Light Street capital plant. Glenn thank you so much for joining me today. Sure. So you just had a long and far fetch. You know e-commerce has been kind of a tricky area for a lot of investors. What makes you think that this one can beat out Amazon.
Sure. So farfetched. Really unique business who uses the marketplace model so it doesn't have to pay for any inventory and it partners with both the boutiques and the brands in the luxury business globally. So it's a very strong and very profitable business and we think it's going to thrive tremendously in this market.
Now this is a British based company recently went public. It's part of your interest in this company. A geographic. Diversification plan. And given kind of some of.
The high valuations here in the U.S. that have now become a lot more volatile in recent weeks.
Well you know it is a global winner and its business is very evenly spread between the U.S. and Europe and Asia as well. So we want to own the best businesses no matter where they are frankly. The thing that really piqued our interest is that we owned a position in a company called Start Today now called Zozo in Japan and they pretty much ran the same business model there. It's been a tremendous stock. We owned it back in 2012 as well as 2015 to 2017. And it's a great business model. So we saw this as an opportunity to not just own the Japan specific version of a marketplace for luxury goods but to own the global winner.
Is it valued like a tech company or is it valued like a consumer company. Farfetched not yet today.
It's a little tricky value frankly because it's early on and it's in the investment cycle they're investing to get more and more customers in. But it's it's dominating the customers are very profitable and so on and you know for the customers and sticking around and keep repeating they spend after five years they're spending over 2000 dollars a year on luxury goods and farfetched. It's a very well off customer that's spending quite a bit with them. And now we're profitable ultimately on a customer basis on a per customer base.
Yes. Now you're among the most well-known investors out here in Silicon Valley focusing on the technology space. Last year we reported actually on CNBC back in April that your returns last year were 28 percent net of fees just outstanding returns the best performing hedge fund on the street last year largely thanks to some of those big tech plays that just continue to drive the market higher last year. In recent weeks we've seen a sea change in technology investing what do you make of the current environment. Have you restructured your portfolio to account for some of this volatility at all or do you see it being more of a short term blip that you can grow.
Sure we're always looking at our portfolio and trying to find the best returns we we know the trade that a lot of people talk about as a thing trade of course. We did have a large position in Facebook. We sold that several months ago. And we've we've but we've kept a very large position at Amazon. And I just think it's very you know tremendously positioned company. The most recent downtrend that we're seeing is kind of puzzling in a way because this is a company that the the common refrain was well they're not growing earnings they're not earning anything. And over the last year we've seen operating income growing over 100 percent year over year. And so now we're getting people are getting picky about the top line growth rate but I think that they explained on the conference call what some of the puts and takes were the cause of some deceleration in the announced numbers.
And I think you're referring to that 15 percent top line growth rate for their guidance.
Updated on