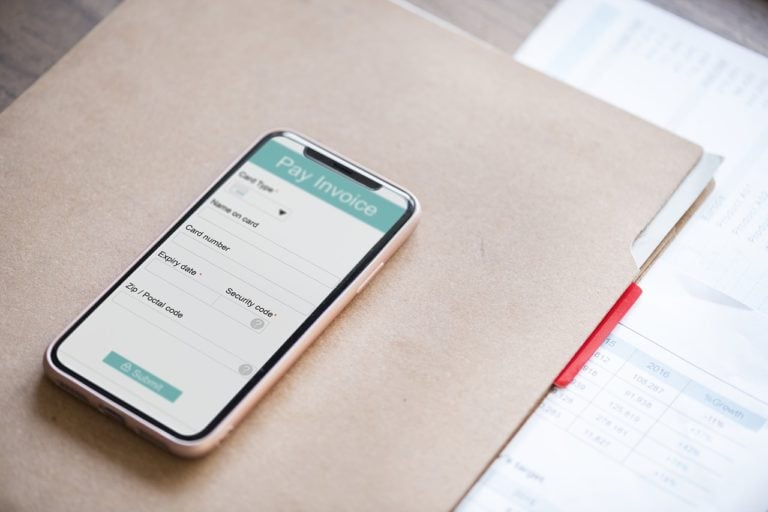 Mobile payment, also known as a mobile wallet or mobile money is a virtual monetary transaction through mobile devices as opposed to cheques, cards or cash. Payment information during the transaction process is usually encrypted and is thought to be a significantly safer method of making payments compared to cards.
Q2 hedge fund letters, conference, scoops etc
What are the current trends in mobile payment?
Mobile technology has revolutionized the world. App developers are keeping an open mind and sharp eye in this rapid growth of needs and new feature possibilities. They are improving productivity and building top notch mobile payment apps that meet business needs and go beyond that. This has made it easy to access everything virtually from the comfort of the palm. Currently, smartphones and practical apps have started to replace cash and cards for a majority of the people and have proven to be fast and secure.
Hayden Capital 2Q22 Performance Update
Hayden Capital's performance update for the second quarter ended June 30, 2022. Q2 2021 hedge fund letters, conferences and more Dear Partners and Friends, The markets continued to sell-off in the second quarter, especially for internet-based businesses.  This year continues to be the toughest stretch for us, since the Hayden's inception.  Inflation concerns and the Read More
According to a survey by Visa, mobile payments increased significantly from 18% in 2015 to 54% in 2016. The survey also indicates that 75% of consumers in Britain use mobile devices to manage their funds. In the US, 40 million mobile users (25% of Americans) have used mobile payments at least once over the last month up from 12% in 2014. Javelin Research and Strategy predicts mobile payments to increase to 410 billion dollars by 2020 from 180 billion dollars in 2016.
What are the popular mobile payment apps?
PayPal
PayPal is a common brand in mobile technology. Its mobile app is used by approximately 170 million people worldwide in over 200 countries and over 20 currencies. PayPal's mobile app is easy to use and is compatible with all debit cards and credit cards.
Apple Pay
Apple pay is a mobile transfer app for iPad, apple watch, and iPhone. It lets you tap and make payments in restaurants and stores with contactless point of sale system. Currently, Apple pay is accepted by over a million stores across the US. You can also use apple pay to pay for in-app purchases in iOS.
Google wallet
Google wallet is a fast and easy way to send and receive money using the phone number or email. The recent upgrade on google wallet ensures you receive your money instantly with no extra charges. There are a whole lot of other mobile payment apps that enables you to send, receive or pay for goods and items in a fast and easy way. Some of them are android pay, a similar version of Apple pay for Android users, Facebook Messenger, Venom, Square cash and level up.
How Is Mobile Money Revolutionizing Transaction?
Mobile money has revolutionized transactions in the following ways:
Speed: mobile money is arguably the fastest mode of payment today. It has made the transaction easy by eliminating the long queues usually on billing counters of packed supermarkets and stores. You simply tap on your mobile phone and transaction is complete, simple.
Cheaper Transaction Fees: mobile money has become a favorite among shoppers due to its cheaper transaction cost compared to cards.
Privacy And Security: mobile payment apps don't store transaction information. Therefore, your information can only be viewed by you, your bank and the app. Each time you make a transaction, your phone sends two pieces of information to the payment station, a one-time code generated by your phone's encryption key and a 16-digit code of your card. This lets your transaction to be as private as possible. In case you lose your phone, you can erase this information remotely.
Improved Inventory Tracking: inventory management can be time-consuming and might involve several processes and functions, but with mobile payment systems, you can easily track your consumers purchasing behavior on the phone and helps you serve them in a better way.
Which Sectors Will Make A Good Use Of Mobile Payments Apps?
Retailers

The mobile payment market is currently experiencing a revolutionary change as new players appear to be shifting to this mode of payment. Retailers are among the key players seeking to retain their business as transactions go cashless.
Walmart is among the major retailers seeking to make good use of mobile payment. In 2016, Walmart launched its mobile payment platform that allows consumers to pay via their mobile app when shopping. Other companies joining in are McDonald's Dunkin Donuts and CVS. The practicality of paying via mobile apps is finding its use in big events such as festivals, fairs, trade shows etc.
Restaurants
Even though most of the restaurants are still functioning the same old way, the large chain ones have started to contact an app development company and contemplate the possibilities of  incorporating app development in their business strategies, trying to be one of the first ones to adopt the innovation mobile payment apps bring to the nature of their business. Developing apps that support mobile payment is bringing new opportunities in enhancing the dining experience in restaurants.
The frustration of waiting for the bill will be gone, and the stress of splitting the bill with fellow diners will be nicely managed by the options these apps will offer. These mobile payment apps also include making the reservation, purchase coupons, get updated with the new offers via push up notifications, and some even will go as far as exposing the menu in a more realistic way.
Healthcare
Most consumers and patients are confused by the number of bills their receive after certain treatment in hospitals, The Consumer Financial Protection Bureau has accepted a lot of complaints because a lot of patients get lost in the confusion of bills and payment methods until they get called by a debt collector and are fully informed about the debts they owe.
Soon app payment methods and solutions will be the ultimate choice that satisfies the needs and ends the confusion of healthcare payment. Hospitals and healthcare providers are switching to electronic methods of payment and reserving their top place in the competitive market.
Debt collection using mobile payments
Mobile technology has made massive improvements over the last decade, and almost every sector has been transformed in a way by the payment system. Debt collection is one of the sectors that have been transformed by mobile payments.
It has helped them change the tactics they use to collect debts as well as the methods they use to trace the accounts of debt collectors. By use of machine learning, debt collectors can go through debtor's accounts and create personalized incentives for the debtors. Doing it manually would be tiresome and would involve heavy research.
Conclusion
Mobile payment apps are changing the way we are making transaction. With the convenience and security it comes with, retailers are now incorporating mobile payments into their systems to take advantage of the growing use of smartphones.
Article by Rilind Elezaj
Updated on