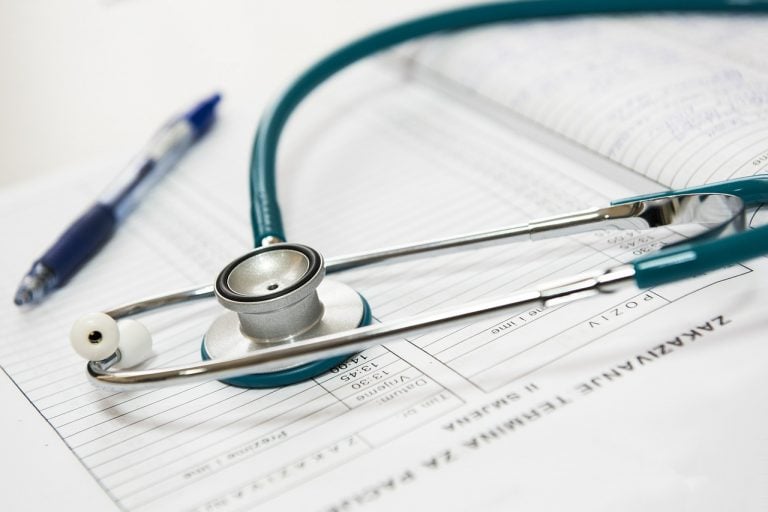 Identity theft is a serious issue in the United States, with the number of people falling victim to this type of fraud being on the increase in the past years. Only in 2017, there were 16.7 million victims of identity theft in the US who were deprived of $16.8 million in total.
Q2 hedge fund letters, conference, scoops etc
It is much easier for fraudsters to steal your identity than you think. They constantly come up with new methods and strategies to gather people's sensitive information such as Social Security number, credit card number, etc.
Odey Falls -2.5% In Q2, Bets On Economic Recovery
The LF Brook Absolute Return Fund lost -2.52% in the second quarter of 2021, compared to a positive performance of 7.59% for its benchmark, the MSCI Daily TR Net World Index. Year-to-date the fund has returned 4.6% compared to 11.9% for its benchmark. Q2 2021 hedge fund letters, conferences and more According to a copy Read More
And once they get hold of your personal data, they can open new bank accounts, apply for loans and do many more things that can destroy your credit score and financial future.
That is why Medicare introduced changes in 2018 which are supposed to protect your identity and improve the service you get. One of these changes is the new Medicare Card, the aim of which is to minimize identity theft by not using your Social Security numbers as an identifier anymore.
So, what is this new card and how does it work?
Medicare card
The most important feature of the new Medicare card is its Medicare Beneficiary Identifier (MBI) number. This number is randomly assigned to Medicare participants and it replaces Social Security number as a means of identification. Medicare beneficiaries and their health care providers will be able to securely access tools that will help them look up MBIs.
In addition, there will be a 21-month period during which providers will be able to use a customer's Social Security number or their MBI number. This transition period is scheduled from April 1, 2018 until December 31, 2019 and it serves to help providers all over the country to adapt to the new method in this initial phase.
During this period, beneficiaries and providers will be able to exchange Medicare information with the Center for Medicare and Medicaid Services (CMS) using their MBI or Health Insurance Claim Number (HICN).
Starting January 1, 2020, both beneficiaries and caregivers will have to use an MBI as a means of identification.
Of course, your Medicare benefits will be unaffected by this change in the system. Shopping for Medicare plan is difficult enough as it is, so there is no need to worry that this innovation will change things for the worse.
To help you get a better idea of what to expect, here are some facts about the MBI number:
It is 11 characters long
It is a combination of numbers and uppercase letters
The number doesn't have a special meaning
It will be mailed to you based on your geographical location
When will you get your new Medicare card?
New Medicare cards will not be sent to all people in the United States at the same time. There is a schedule consisting of seven waves which are based on geographical regions:
Wave 1 (finished mailing): Delaware, District of Columbia, Maryland, Pennsylvania, Virginia, West Virginia
Wave 2 (mailing now): Alaska, American Samoa, California, Guam, Hawaii, Northern Mariana Islands, Oregon
Wave 3: Arkansas, Illinois, Indiana, Iowa, Kansas, Minnesota, Nebraska, North Dakota, Oklahoma, South Dakota, Wisconsin
Wave 4: Connecticut, Maine, Massachusetts, New Hampshire, New Jersey, New York, Rhode Island, Vermont
Wave 5: Alabama, Florida, Georgia, North Carolina, South Carolina
Wave 6: Arizona, Colorado, Idaho, Montana, Nevada, New Mexico, Texas, Utah, Washington, Wyoming
Wave 7: Kentucky, Louisiana, Michigan, Mississippi, Missouri, Ohio, Puerto Rico, Tennessee, the Virgin Islands
If you do not receive your new card soon, don't worry. The transition period will last until December 2019, and it is only then that you will be required to use your MBI.
For the time being, you can use your old card. Nonetheless, you should switch to your new card as soon as you receive it. Also, it may be helpful to know that businesses are required to accept your new Medicare number starting April 2018.
Beware of Medicare scams
Naturally, fraudsters will use the introduction of new Medicare card to try to scam people around the country. It is important to be alert and wise so as not to fall into the trap that these crooks have prepared.
If you want to stay safe, you should follow these tips:
Never pay for your new card
Medicare will issue new cards to all their customers for free. In case someone calls you and says that you need to pay for your new card, be sure that this is a scam.
Never give your personal information to get your new card
Again, if anyone contacts you as a Medicare representative and asks for your SSN or bank information, don't fall for it. Medicare has all the information they need to issue you a new card. They will never ask you to give them personal information in order to mail your new card and MBI.
Even though the new card does not have your Social Security number on it and reduces the likelihood of identity theft, identity thieves can still use it to get medical services. That is why you should protect your card just like you would do with any health insurance card or credit card.
There are a lot of ways for identity thieves to obtain your personal information. Not only do you need to be careful with your Medicare card, but you should take additional steps to guard your identity. That is the only way to stay completely secure and out of the reach of these crooks.
Bottom Line
As we have already mentioned, the fact that new Medicare cards do not use Social Security numbers will significantly reduce the likelihood of identity theft.
However, it is essential that you keep your Medicare Beneficiary Identifier number confidential and protected. As the matter of fact, you should treat your MBI just like any other sensitive information.
In case you forget your new card at home, the medical staff will still be able to look up your new MBI on a safe website. In addition, all of your existing Medicare information will still be available to your doctor.
Hopefully, new Medicare cards will provide better safety and identity theft protection to over 57 million Medicare customers in the United States. The fact that CMS is actively working toward a smooth and successful transition to new cards is definitely encouraging for both Medicare customers and health care providers.