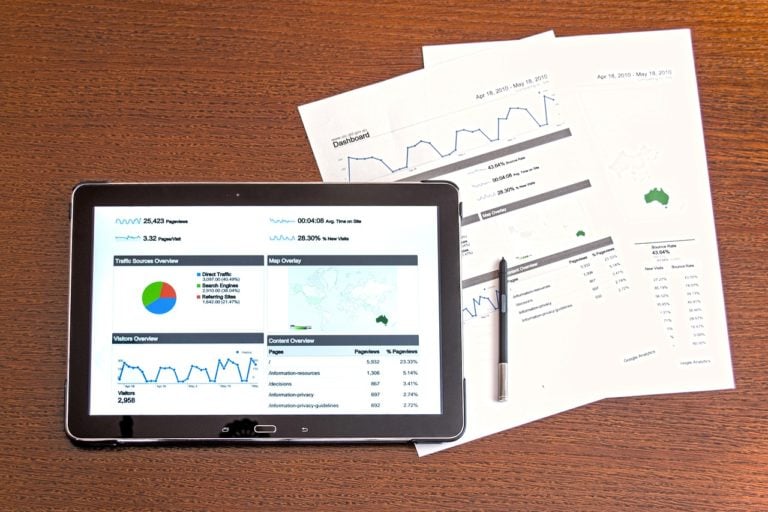 For a prolonged time, investors have been satisfied with making money. They put little thought into where the money is invested, as long as the dividends are paid and the shares are doing well. But in the last decade, there has been a paradigm shift in terms of how and where investments are made. This alternative approach to investments outs an immense emphasis on corporate social responsibility, company ethics, and it's all about giving back something worthwhile to the society and the environment as a whole. This wave of change is known as impact investment.
Q2 hedge fund letters, conference, scoops etc
Today more and more investors are choosing this alternative approach of investing money, as there has been an awakening of the collective consciousness that allows them to focus on the social and environmental causes, all the while making sure that process of revenue generation is not hampered.
Exclusive: Voss Value Launches New Long Only Special Situations Fund
Since its inception in January 2012, the long book of the Voss Value Fund, Voss Capital's flagship offering, has substantially outperformed the market. The long/short equity fund has turned every $1 invested into an estimated $13.37. Over the same time frame, every $1 invested in the S&P 500 has become $3.66. Q1 2021 hedge fund Read More
The scope of impact investing can be utilized to eliminate hunger and poverty, increase the access to quality healthcare and education, maintain gender equality, and ensure justice and promote peace to name a few causes. With that being said, let's elaborate further on how to impact investing can make a difference and at the same time drive profit for the businesses.
Promising initiatives are underway
There has been a lot of eagerness building up steadily on this unique investment approach. In fact, several of the investment management companies have been providing mutual funds that invest in environmentally, socially driven and responsible organizations. Such is the eagerness among the impact investors that they are taking a few steps ahead and looking to invest in bonds and other investment systems that directly invest in socially driven projects.
A perfect specimen of such a system in impact investing can be a microfinance loan, which helps individuals with limited access to capital start a new venture. The investors with high net worth, in particular, are finding these offerings to be promising. This is the reason why they are ready to take on some calculated risks to invest in them.
Businesses, initiated with the help of microfinance loans are offering great returns to their investors. In some cases, impact investment systems have been able to generate higher returns for their investors than the broader markets did.
In recent times, Goldman Sachs has also initiated the process of impact funding.  In 2017, the organization launched its GS Social Impact Fund, which is directed to provide capital towards the physical, economic and social rehabilitation of various deprived communities. The investment strategy adopted by this fund is aimed to address the social challenges and to implement new sources of private capital to create social impact, while also offering its investors with a profit.
As the demand for impact investing products continues to be on the rise, the idea is turning out to be more mainstream. Several financial institutions like Merrill Lynch, Morgan Stanley etc. have also been initiating impact-investing platforms that their wealth advisors can utilize when clients request for impact investment funds that are focused towards a certain cause.
The changing dynamics of investments
What had initially begun as a method chiefly employed by the wealthy investors alone to get the attention of various industries? Accordingly, the number of organizations providing these opportunities is on the rise. Such organizations offer donor-advised funds and impact investing notes to individuals and advisors looking to drive a positive environmental and social change.
In fact, if the stats are anything to go by, the initiatives taken by the investment banks and money managers to provide more impact investing products is turning out to be a profitable option. According to a study that surveyed 208 impact investors who offered $22.1 billion to the social and economic development, about 91% reported that their impact investments were having favourable outcomes or even exceeding their financial expectations. These investors are reportedly willing to increase their investments by 17% this year, which would mean $25.9 billion in investments.
Impact investment for the next generation investors
The young investors of today are already showing a keen interest to put their investment dollars behind projects, organizations and funds that are in line with their own core values. This indigenous group of investors who perceives impact investments as a method to stand up for their ideologies while also investing in their own futures.
Studies indicate that these investors are also turning to financial professionals to offer them different opportunities to receive a strong financial return while maintaining a positive social impact. They want their advisors to provide them value-based investing services as a worthy alternative to what is being asked to them in general. This young brigade of investors shouldn't be overlooked.
Impact investors of today are driven to bring about real social change for our planet that will improve the lives of the future generations, while still ensuring the scope of profit on their investment. On an average, social impact funds highlight reduced volatility as compared to the non-impact funds.
Organizations prefer social impact investments in areas like social development, environmental and health causes instead of simply offering grants. This proves to be a more effective way to meet corporate social responsibility while also measuring concrete outcomes and producing promising returns.
The takeaway
The willingness to make investments and at the same time maintaining social responsibility is accelerating at a rapid pace among the wealthy and not-so-wealthy. The groundwork has been initiated for the development of numerous services to meet the needs of a new breed of socially aware investors. So long as such investments offer competitive returns, in terms of both financial and social parameters, their popularity will only increase with time.