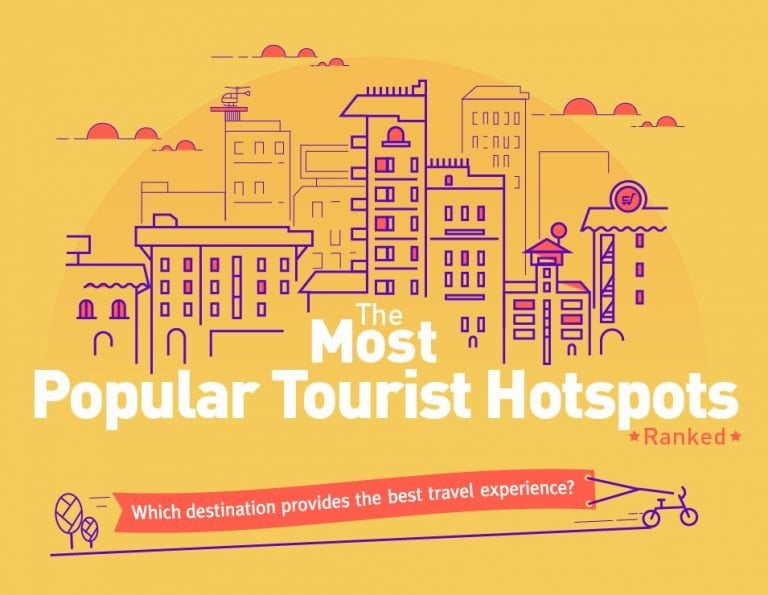 You want to go on holiday with your family – you can't decide between the most famous tourist hotspots in Spain, Portugal or Greece.
It's a tough choice but all you know is you don't want to visit a big city. Why? Because the thought of trying to navigate around a big city as a family of four sounds like your worst nightmare.
Q2 hedge fund letters, conference, scoops etc
How Warren Buffett Went From Hating To Loving Banks
Since the financial crisis, Warren Buffett's Berkshire Hathaway has had significant exposure to financial stocks in its portfolio. Q1 2021 hedge fund letters, conferences and more At the end of March this year, Bank of America accounted for nearly 15% of the conglomerate's vast equity portfolio. Until very recently, Wells Fargo was also a prominent Read More
Well, this problem is now a thing of the past as Rubberbond have analysed the top tourist hotspots of 2017, before comparing how easy they are to get around. And the results are pretty surprising…
5 Easily Explorable Tourist Hotspots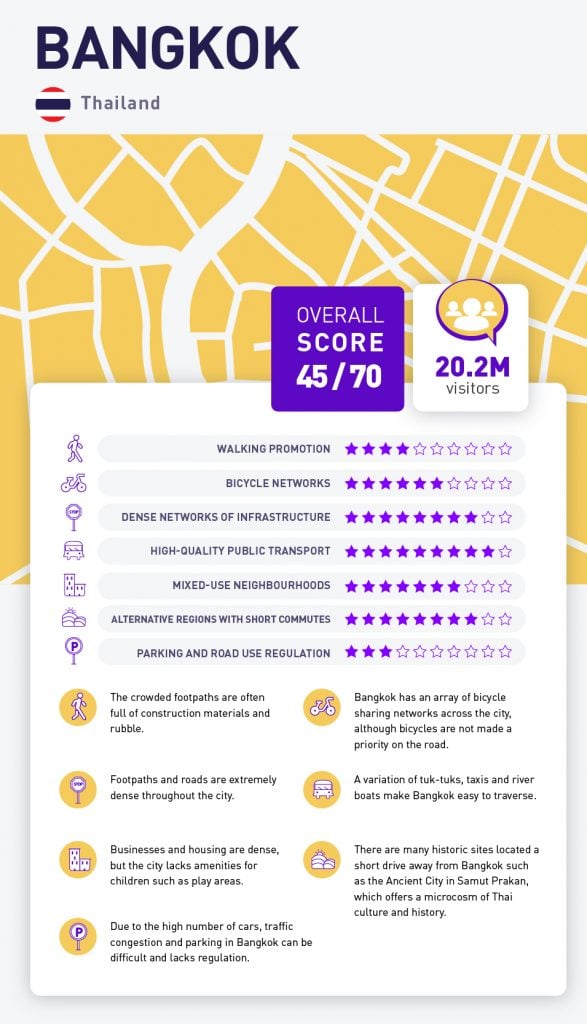 5th) Bangkok
Scored 45/70.
One of the most visited destinations in 2017 with 20.2 million visitors is Bangkok. This South East Asian capital came last (5th) in Rubberbond's analysis. The city was marked down for poor footpaths. But, the variation of public transport at your fingertips such as tuk-tuks, riverboats, and taxis, make this enigmatic place easy to get around. And if you feel like getting away from lively Bangkok, you're not far from incredible cultural spots like the Ancient City in Samut Prakan.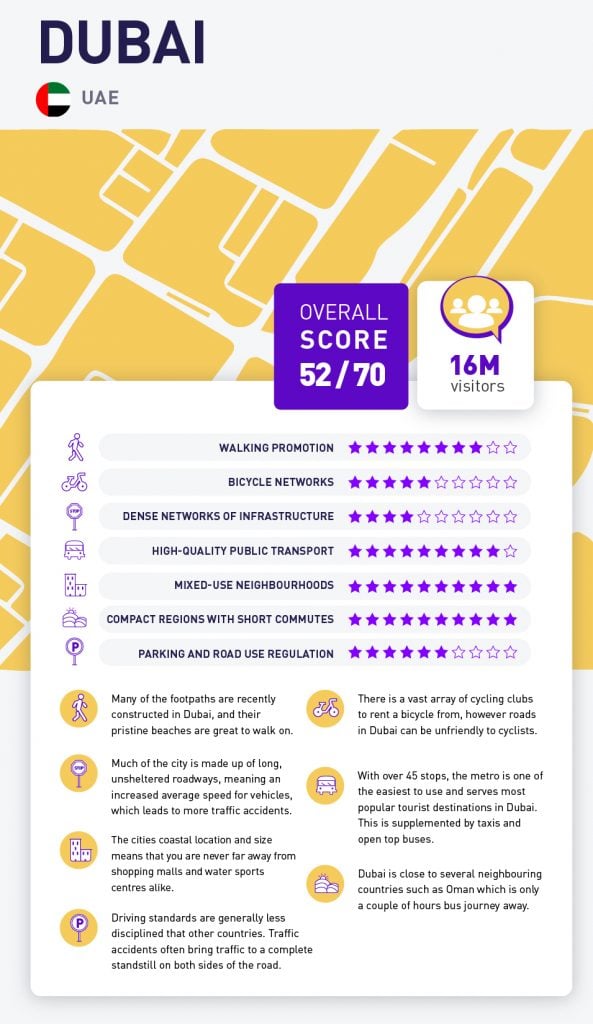 4th) Dubai
Scored 52/70.
The city for the rich, famous…and now families. Dubai sits at 4th place, awarding this tourist hotspot as immensely easy to explore. This enormous, futuristic destination is home to an abundance of attractions and entertainment making Dubai perfect for families. From water sports to shopping malls, there's always something to suit every family member's need. Another perk of Dubai is its metro. This easy to use metro line boasts 45 stops that serve most tourists attractions.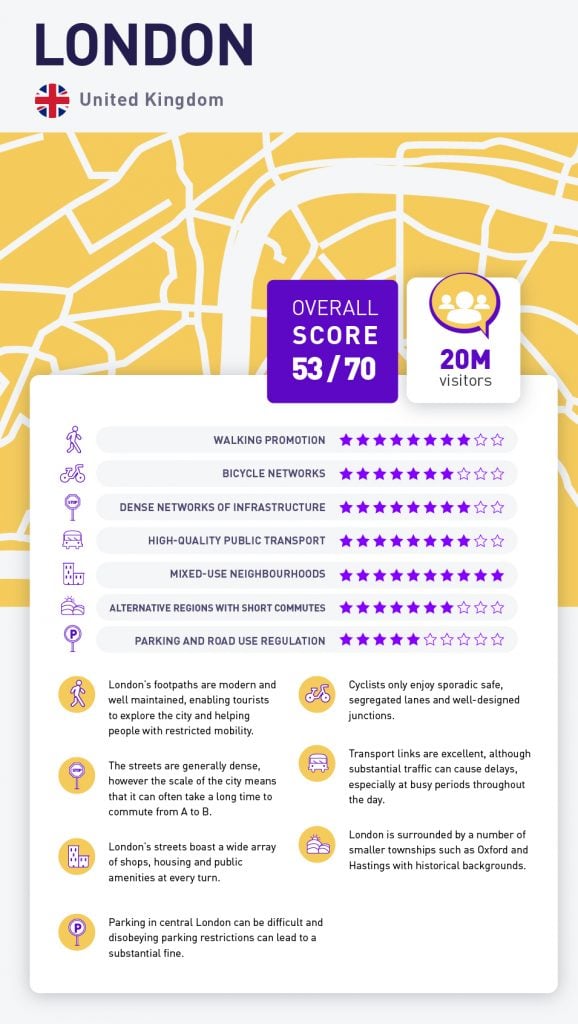 3rd) London
Scored 53/70.
London is extremely fast-paced, giving this capital one of the best transport links around. And partly why the study marked London so highly, reaching 3rd in this list. Families can enjoy a wide range of attractions that are dispersed evenly throughout the city as well as shopping and local amenities on most corners.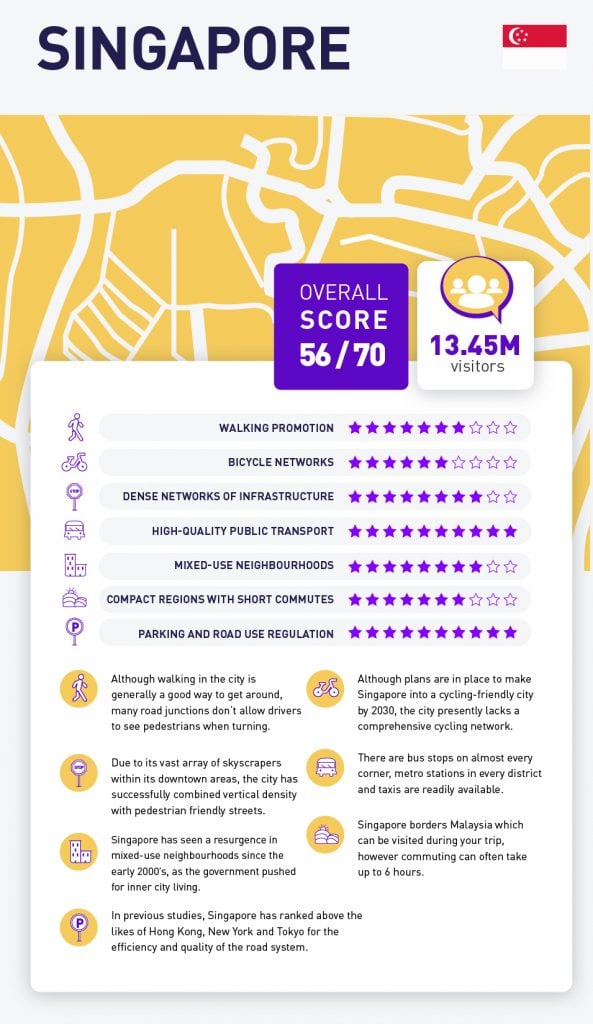 2nd) Singapore
Scored 56/70.
The least visited city according to the Global Destination Cities Index is Singapore. But, for tourists the multicultural, Singapore, is nearly one of the easiest to get around (2nd). What sets this city-state apart is its road network. Singapore boasts possibly the best roads in the world. Other studies have noted that even Hong Kong, Tokyo, and New York's road systems don't compare to Singapore's.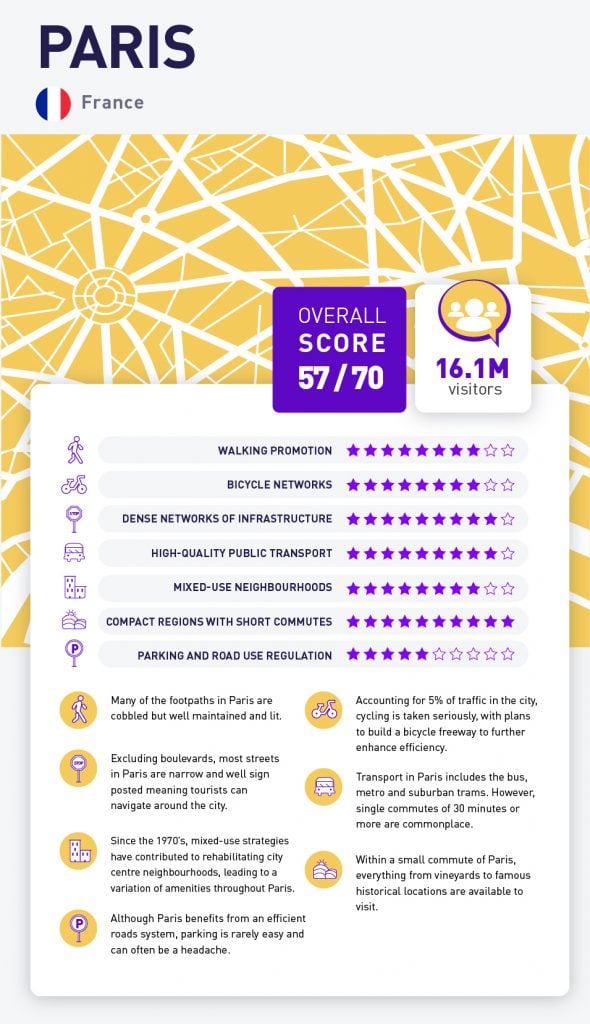 1st) Paris
Scored 57/70.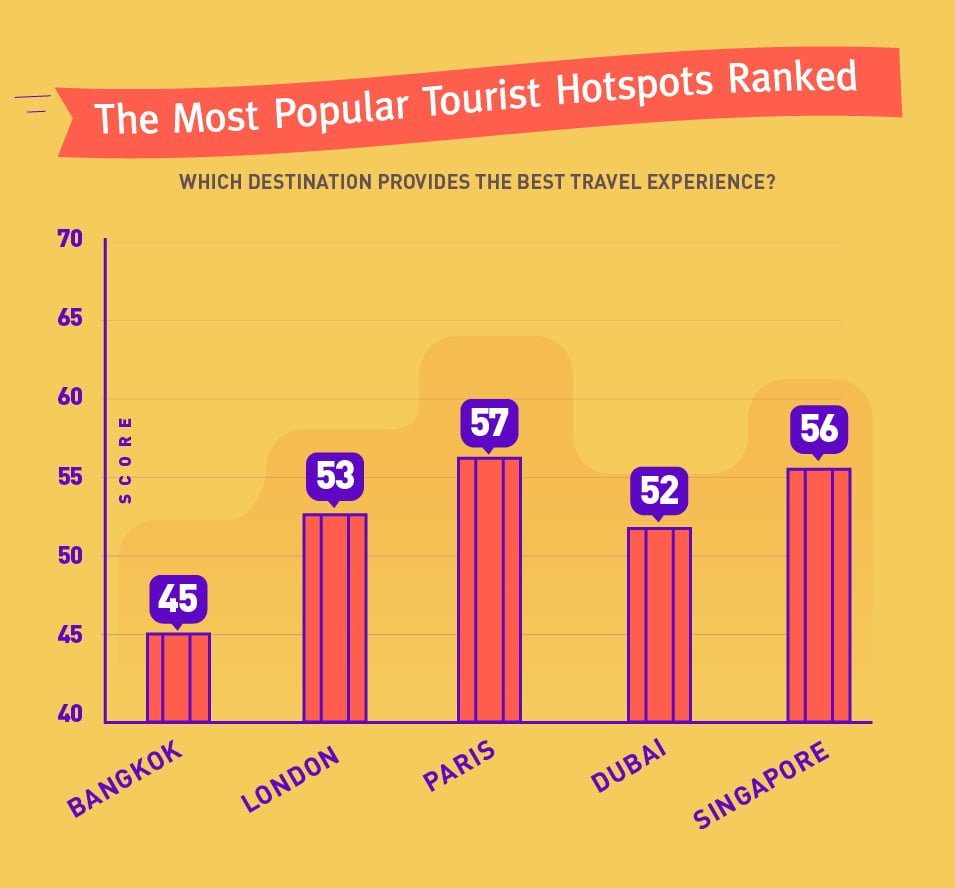 Finally, the be all and end all for exploring tourists – Paris. The French hotspot has been awarded the best destination for navigating. Full of cobbled, quaint streets it's easy to get around this town by foot, perfect for families. It's even easier to cycle around - five percent of the traffic is generated by cyclists.
It seems these destinations aren't as hard as we thought of exploring. They may be on our family holiday wish list after all.
Find out more and plan your next family getaway with these top five tourist hotspots in mind.