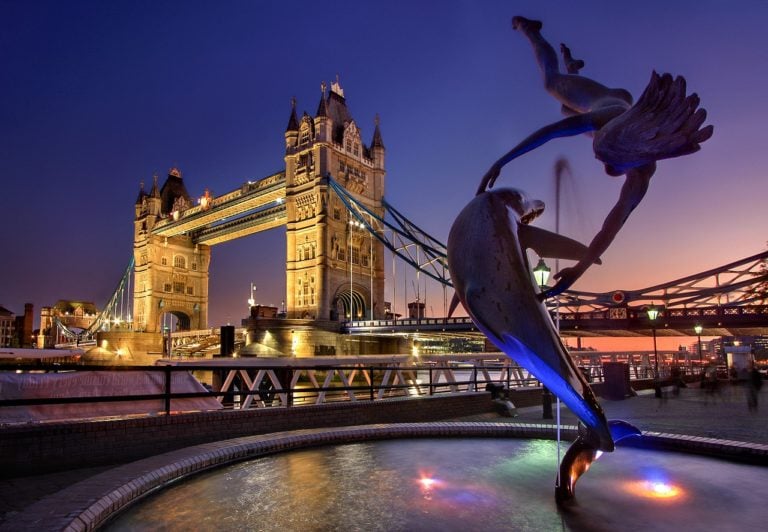 The news broke this morning that a group of European banks has completed the first live blockchain-based financial trades across borders via their jointly developed we.trade blockchain platform.
Q1 hedge fund letters, conference, scoops etc, Also read Lear Capital: Financial Products You Should Avoid?
Built on IBM's Blockchain Platform and its Hyperledger Fabric technology, we.trade was established by Deutsche Bank, HSBC, KBC, Natixis, Nordea, Rabobank, Santander, Société Générale and UniCredit, in a bid to boost the efficiency of cross-border financial transactions.
Jim Chanos Unveils Lastest Short As Fund Manager Bets On Further Market Declines
Jim Chanos has a new short target in his sights. Earlier this week, the hedge fund manager disclosed that he is betting against "legacy" data centers that face growing competition from the trio of technology giants, which have previously been their biggest customers. The fund manager, who is best known for his winning bet against Read More
See reactions below
---
Roberto Rabasco, Co-founder and Application and Cloud Technology Expert at Orvium, commented:
"The fact that mainstream financial institutions, along with a highly reputable company such as IBM, have integrated hyperledger technologies to offer cross-border transfers on the blockchain as a service to their customers highlights their recognition of the massive potential found in blockchain technology.

Recently, we've seen other key players in the financial sector, including JP Morgan, preparing blockchain-oriented strategies and products which major banks could use to meet anticipated demand from clients. These efforts are undoubtedly spurred by the drastic increase in demand witnessed from investors in the public market.

Other major banks, like Morgan Stanley, have already started to create products which allow investors to invest in cryptocurrency markets. At the same time Switzerland appears to be in the process of liberalising banking access for crypto companies, allowing them to engage with banks in the same way as more traditional companies.

The cumulative effects of these developments and will be the entrance of increased numbers of investors into the crypto market, leading to the maturation of the blockchain industry as a whole."
Gianluca Giancola, Co-founder & Head of UX and Design at blockchain-powered loyalty ecosystem qiibee, commented:
"This move by traditional banks demonstrates not only the commercial potential of blockchain technology in a corporate setting, but also highlights how it can help financial institutions to run more efficiently and with greater transparency.

The venture through the we.trade platform gives more credibility to the technology and provides evidence for a concrete, resilient, and commercially viable use case. Many more banks are expected to join the platform on a license basis, which will further drive the adoption and development of the technology across institutions.

It's a move that is likely to disrupt the future of global trade finance, and to open doors for other ways of leveraging the technology to optimize business."
Joseph Thompson, Co-founder and CEO of AID:Tech, the company transforming how governments, NGOs, and Enterprises deliver digital entitlements, said:
"These are incredibly encouraging signs that this project is going into live production - especially by a coalition of nine huge, international banks. There is little doubt that blockchain technology will one day transform banking services but disrupting an entire industry is no mean feat.

The fact that we are seeing projects of this measure coming to fruition marks a great milestone for the European blockchain ecosystem. We are also excited to see that Hyperledger fabric is being adopted for equally ambitious objectives."
Updated on