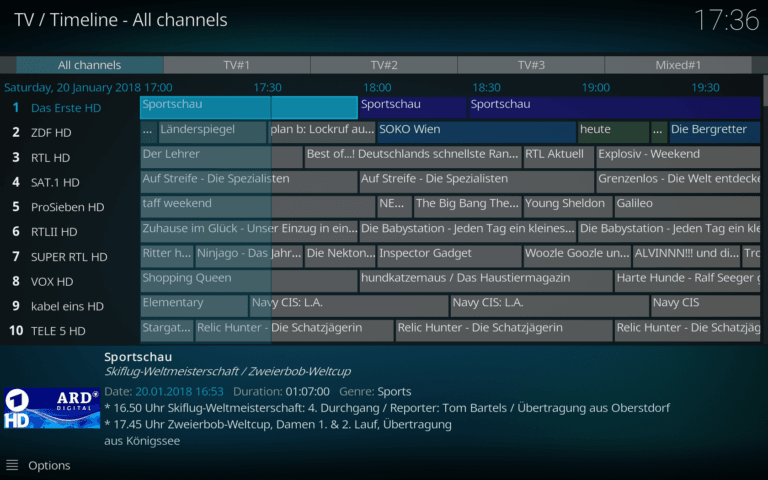 Kodi is an excellent software option for playing back media, but through no fault of its own it has become synonymous with piracy. With Kodi 18 Leia Alpha 2, the developers are giving publishers the ability to add DRM to their official addons.
Kodi 18 Leia Alpha 2
Kodi represents one of the most fully-featured suites for playing back media, and supports a wide range of formats and applications. However, the power that it offers also gives those who would steal content the ability to pirate media relatively easily.
These piracy opportunities are afforded by "Kodi Boxes" that are sold around the world. These boxes run Kodi at their core, but they also include a number of addons that modify the device and allow users to watch copyrighted material without paying.
Seth Klarman Describes His Approach In Rare Harvard Interview
In a rare interview with Harvard Business School that was published online earlier this month, (it has since been taken down) value investor Seth Klarman spoke at length about his investment process, philosophy and the changes value investors have had to overcome during the past decade. Klarman's hedge fund, the Boston-based Baupost has one of Read More
Kodi has a reputation to protect, and as they struggle to establish their legitimacy as a media streaming software it's important that they separate themselves from illicit activity. This is why they are taking steps to introduce DRM to their system with Kodi 18 Leia Alpha 2 – allowing publishers who desire it the ability to block pirates from easily streaming their content.
The Addition Of DRM
DRM support is an effort to bring big publishers on-board the platform. While Kodi has been wildly popular among a niche population, it doesn't have nearly the same recognition as some other more popular media streaming alternatives have. In order to continue to grow, the platform needs to offer big publishers a reason to support the format – and adding in the ability for these major corporations to protect their company is a large way in which they can do so.
With the release of Kodi 18 Leia Alpha 2, the developers are laying the groundwork for more legitimate publishers to come on board. While we haven't seen any interest from major streaming platforms like Netflix, there is at least now the technology implemented that can protect these services from pirates that often take advantage of Kodi's operating system that is generally wide open and supportive of experimentation.
Moving forward, it will be interesting to see whether Kodi can manage to attract the big names that they are hoping will make their way to the platform. In order to further establish themselves as the go-to platform for streaming, they will need to balance their openness with enough security to convince publishers to take the risk of putting their content on the platform. We've already seen some apps from the likes of YouTube pop up on Kodi 18 Leia Alpha 2, and we'll have to see whether that same sort of momentum continues with more and more companies jumping on board.
Updated on