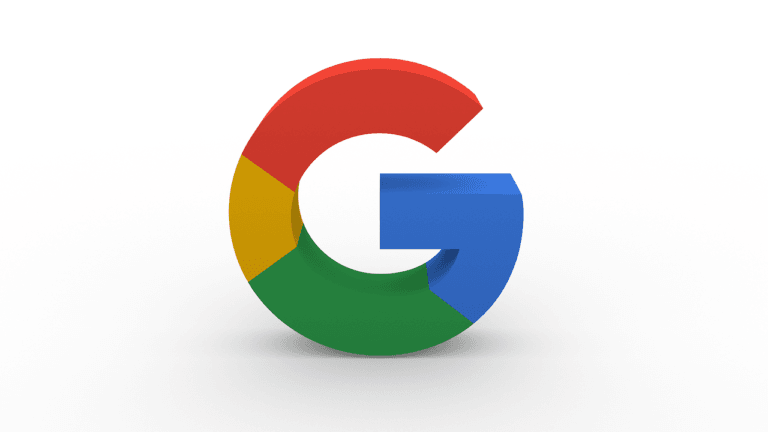 Mizter_x94 / PixabayGoogle has developed a new type of algorithm that will enable machines to predict patients' death. The new algorithm will help doctors predict the odds of a patient surviving during their stay in the hospital.
According to the report in Bloomberg, an unidentified woman who suffered from late-stage breast cancer went to the city hospital, with fluids already filling up her lungs. The doctors referred her to a radiology scan, then computers read her vital signs, estimating a 9.3% chance of dying during her stay.
Peter Lynch: How Investors Can Find Their Edge
Peter Lynch was one of the best growth investors of all time. As the Magellan Fund manager at Fidelity Investments between 1977 and 1990, he averaged a 29.2% annual return. Q1 2021 hedge fund letters, conferences and more The fund manager's investment strategy was straightforward. He wanted to find growth companies and sit on them Read More
When Google's new algorithm that teaches machines to predict patients' death did its testing, the estimation of her death risk was 19.9%. She passed away within the next few days. This case was published by Google in May, in a study that highlights the healthcare potential of neural networks.
Neural networks are a form of artificial intelligence algorithm which is capable of using the already existing data in order to improve its capabilities and learn more. Google's algorithm is capable of providing a forecast of what outcomes a patient could have, which includes the time during which patients might stay in the hospital, the odds of re-admission, as well as the capability to predict a patient's death and the time it might occur.
Doctors and other medical experts were impressed that Google was capable of filtering through data that was previously out of reach, for example, PDFs or old charts that were buried in some old database. Using this information, the neural network was able to predict possible outcomes while improving and providing more accurate predictions over time.
"As much as 80% of the time spent on today's predictive models goes to the 'scut work' of making the data presentable," said Nigam Shah, an associate professor at Stanford University and also a co-author of Google's research that was published in the journal Nature. "You can throw in the kitchen sink and not have to worry about it."
Google's next plan is to move these machines into clinics. Bloomberg further adds that AI chief Jeff Dean's health research unit, also referred to as the "Medical Brain," is working on developing new AI tools that will be more accurate and capable of predicting symptoms of a disease.
Software that can enable machines to predict patients' death and general software in healthcare is of vast importance for overall healthcare quality. For the most part it is mostly coded by hand right now. Google's approach includes creating machines that are capable of searching data on their own, that "can just leapfrog everything else," Vik Bajaj, a former executive at Verily, an Alphabet health care arm and managing director of investment firm Foresite Capital was quoted by Bloomberg. "They understand what problems are worth solving. They've now done enough small experiments to know exactly what the fruitful directions are."
Google has been looking for access to digital medical records for a long time. For its recent research, the company negogiated deals with the University of California, San Francisco, and the University of Chicago for 46 billion pieces of patient data that is anonymous.
That enabled the AI system to create predictive models for each hospital. This could lead to an all-in-one solution for all hospitals, but Google needs to access more records before building such complex algorithms.
Although these algorithms could save lives and money, the potential down side of this is, if the internet giant could dig deeper into health data, it would acquire a vast amount of information, greatly increasing the amount of information that Google already has about us.
"Companies like Google and other tech giants are going to have a unique, almost monopolistic, ability to capitalize on all the data we generate," Andrew Burt, chief privacy officer for data company Immuta was quoted by Bloomberg. His colleague, a pediatric oncologist Samuel Volchenboum wrote a column where they stress how governments need to stop the data from becoming "the province of only a few companies," like, for instance, Google's advertisements which domineer the web.
This latest study encourages Google and its hospital partners to use anonymous data, that is secure as well as used with patients' consent. Google and Alphabet cousin, Verily are working on making devices that are capable of predicting more biological signals. For example, even for consumers that don't use wearable health trackers, there is plenty of other data that can be used. Google's Android phones are capable of tracking humans' steps, measuring mental decline, as well as other problems.
The medical records are just a small portion of how Google's AI healthcare plans are going to work in order to teach machines to predict patients' death. The Medical Brain has managed to use AI systems in radiology, ophthalmology, as well as dermatology.
Nevertheless, Bloomberg wrote that it's too early to make a business model. At Google's annual developer conference in May, Lily Peng, a member of Medical Brain mentioned the team's research which beats humans in spotting different heart disease risks. "Again," she said. "I want to emphasize that this is really early on," she was quoted by Bloomberg.