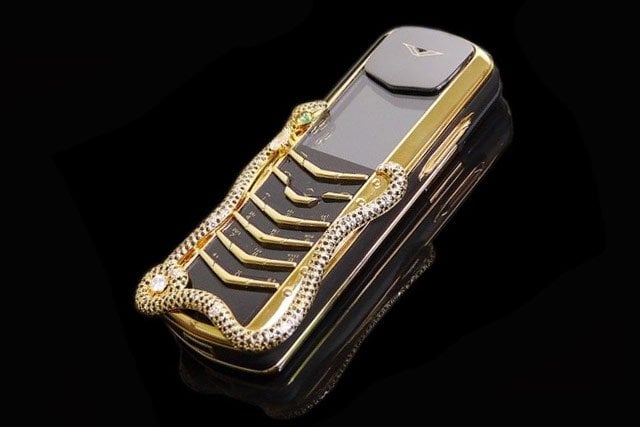 While some may believe the iPhone X to be expensive at close to $1000, there's a small but notable market for high-end phones that have a little bit of bling added on. When you start adding jewels and precious metals to a phone, the price can quickly skyrocket. We've collected a list of the World's most expensive phones to give you a sense of what you're missing out on.
10. iPhone Princess Plus:
How Warren Buffett Turned Three Deep Value Stocks Into A $700 Billion Conglomerate
It took decades for Warren Buffett to build Berkshire Hathaway into the conglomerate it is today. Along the way, the Oracle of Omaha and his business partners have acquired a range of different companies and extracted cash from failing businesses to reinvest back into growth stocks. Q2 2021 hedge fund letters, conferences and more The Read More
$176,400 USD
The iPhone Princess Plus comes in at number 10 on our list of the top 10 world's most expensive phones. It was created by renowned Austrian designer Peter Aloisson, and was made of gold with the base of the original iPhone.
If the gold base wasn't enough, there were 318 diamonds included totaling a weight between 16.5 and 17.75 carats total – bringing the price to nearly $200,000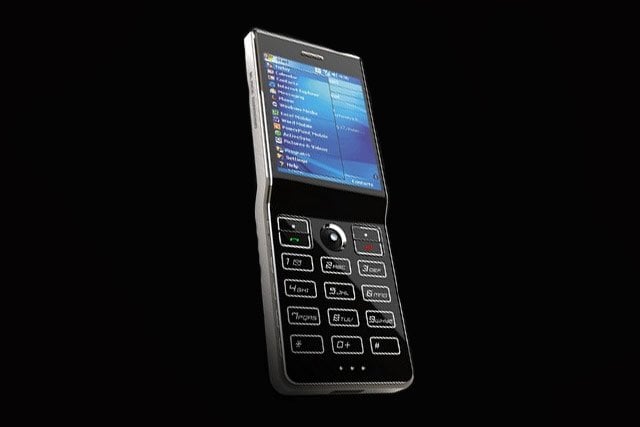 9. Black Diamond VIPN Smartphone:
$300k USD
The Black Diamond VIPN Smartphone was created by artist Jaren Goh, and comes in next on our list of the top 10 world's most expensive phones. It was based on a now-defunct Sony Ericsson, and was covered in gold, gems, and an extremely expensive black diamond.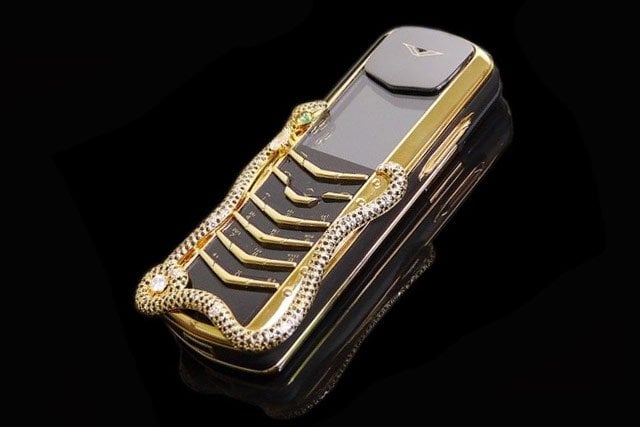 8. Vertu Signature Cobra:
$360k USD
Vertu has a reputation for creating luxury phones, and the Vertu Signature Cobra is no exception. At $360k USD, it makes the 8th spot of the top 10 world's most expensive phones. It is manufactured with different designs depending on the buyer, and highlights the cobras on the edge of the device.
Designed by French jeweler Boucheron Vertu, it's a basic cell phone covered and gold and covered in a number of different gemstones.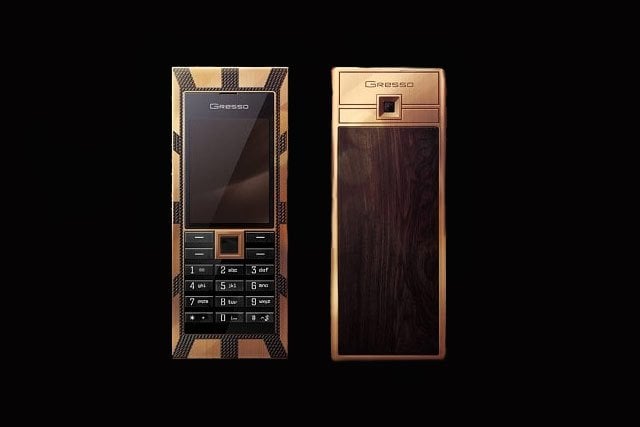 7. Gresso Luxor Las Vegas Jackpot:
$1 Million USD
We finally broke the $1 million mark! The Gresso Luxor Las Vegas Jackpot was designed by accessory designer Gresso. With a back panel made of wood that was extracted from an African tree more than 200 years old, it's made of some of the most expensive wood that has ever existed. If that's not enough, it has a number of black diamonds and over 180 grams of gold, with each key on the keypad encrusted with a gem sapphire.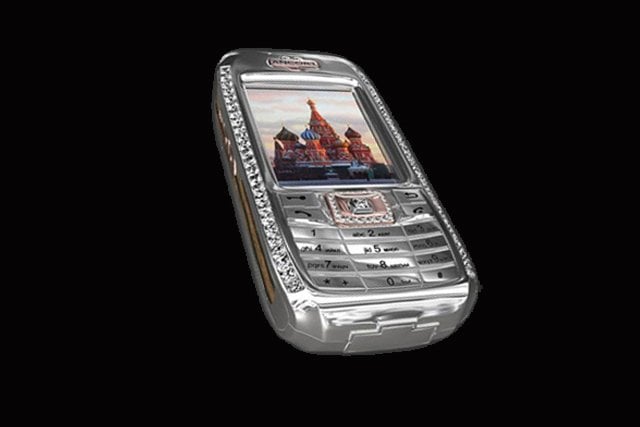 6. Diamond Crypto:
$1.3 million USD
The Diamond Crypto was based on a terminal with Windows CE – the operating system that existed prior to the Windows Phone – it was also created by Peter Aloisson who we discussed above. It features around 300 diamonds, which is a main contributor to its 6th spot on the Top 10 world's most expensive phones.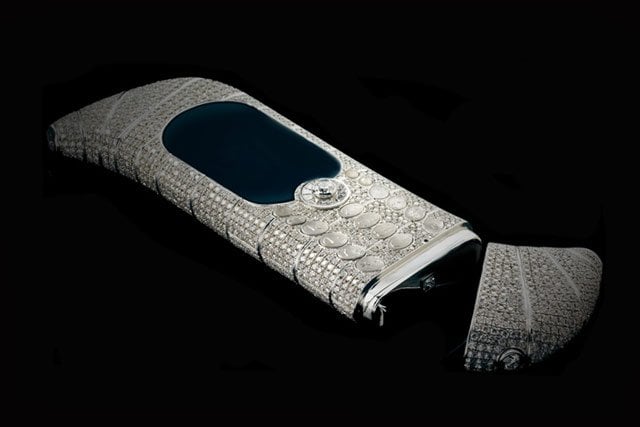 5. Goldvish Le Million:
$1.3 million USD
The Goldvish Le Million is a handmade phone by Goldvish and is made up of 18-carat white gold and 120 carats of VVS-1 graded diamonds. Due to the high quality of the materials, the phone skyrocketed in price to well over $1 million dollars.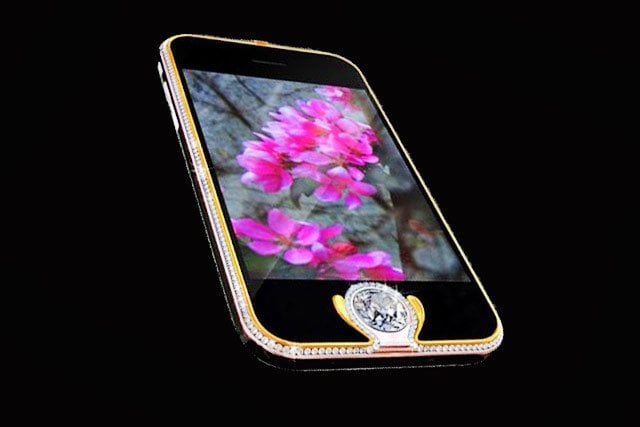 4. iPhone 3G Kings Button:
$2.5 million USD
You'll start to notice a trend with jeweler Peter Aloisson. He's also responsible for a third phone on the list, with the iPhone 3G Kings Button featuring gold and white gold with 138 brilliant cut diamonds.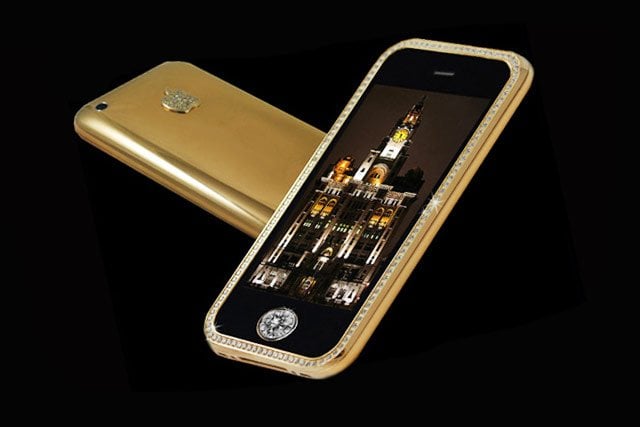 3. iPhone 3GS Supreme Goldstriker Advanced:
$3.14 million USD
The third priciest entry on this list of the top 10 world's most expensive phones is a device designed by Stuart Hughes. As an elite British designer, he is well known for his taste for luxury design – having previously attempted to create an entire house out of gold. The iPhone 3GS Supreme Goldstriker Advanced comes with a rare 7.1 carat diamond.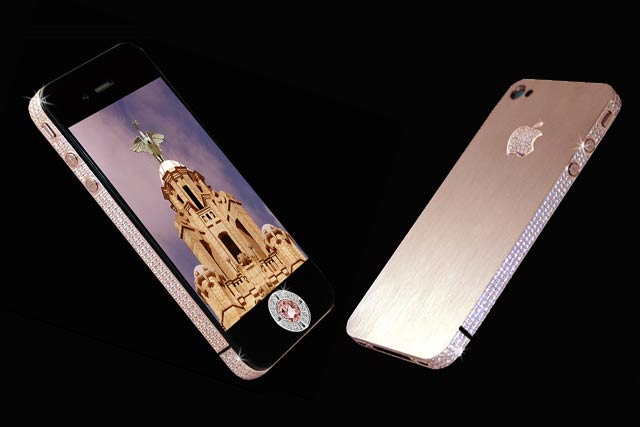 2. iPhone 4 Diamond Rose Edition:
$8 million USD
Also created by Stuart Hughes, the phone is based on the iPhone 4, but is created with a solid rose gold body surrounded by a whopping 500 diamonds between the edges and the start button – adding up to 100 carats! There were also 53 more diamonds decorating the Apple logo, and the center of the start button is graced by a 7.4 carat diamond rose.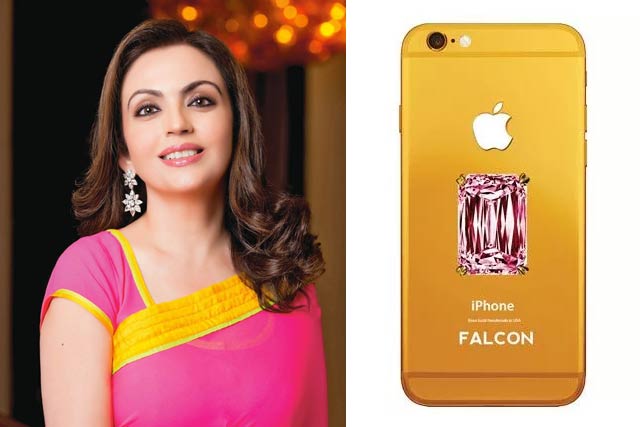 1. Falcon Supernova iPhone 6 Pink Diamond:
$48.5 million USD
The step up from the second to the first spot of the top 10 world's most expensive phones is immense, with the priciest device ever created belonging to Nita Ambani, the wife of successful businessman Muskesh Ambani in India. The phone is made of 24-carat gold and pink goals with a gigantic diamond on the back as well as a platinum coating and hack protection