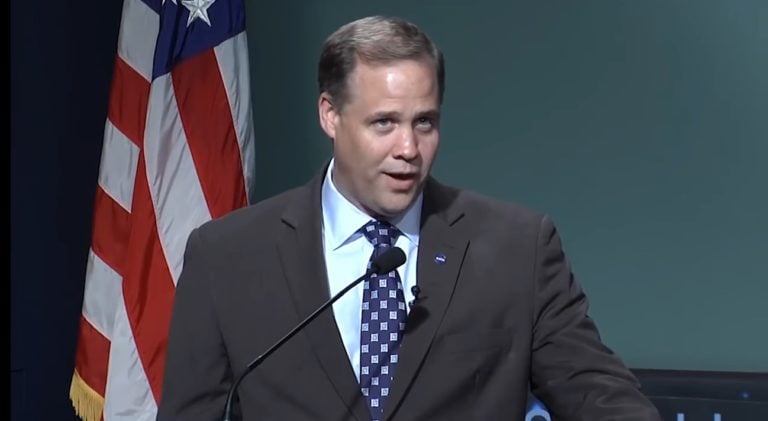 New NASA administrator Jim Bridenstine recently made a major address in which he defended the upcoming moon missions as a potential pathway towards Mars.
With companies like SpaceX making the news time and time again and Elon Musk publicly restating that his goal is to put a man on Mars, it's understandable that the hype surrounding space travel is largely concentrated on the Red Planet. However, NASA has moon missions in the works that would take us once again to a place in which we haven't set foot in decades.
Bridenstine hopes that the moon missions will operate in tandem with a mission to Mars, and that it will assist the efforts rather than impeding them. Many have been worried that NASA isn't making an expedition to Mars a priority, but Bridenstine put those worries to rest in his address.
Alluvial Fund May 2021 Performance Update
Alluvial Fund performance update for the month ended May 2021. Q1 2021 hedge fund letters, conferences and more Dear Partners and Colleagues, Alluvial Fund, LP returned 5.4% in May, compared to 0.2% for the Russell 2000 and 1.0% for the MSCI World Small+MicroCap . . . SORRY! This content is exclusively for paying members. SIGN UP Read More
"If some of you are concerned that the coming focus is the moon, don't be…We're doing both the moon and Mars in tandem, and the missions are supportive of each other. Our return to the surface of the moon will allow us to prove and advance technologies that will feed forward to Mars."
It's true that a trip to Mars requires some serious technology – some of which we don't really have thus far. By taking a more approachable yet still important destination, NASA can take the time to fine tune and develop new technology on the moon missions in order to later apply that same technology towards a race to the Red Planet.
Bridenstine was formerly a Republican congressman from Oklahoma's 1st District, and was sworn in as administrator three weeks ago – following a 15 month period in which NASA was without leadership.
The Trump administration has since tasked NASA with bringing humans through moon missions before a trip to Mars, but Bridenstine is still focused on bringing us to planets on which we have never set foot.
Bridenstine also brought up the idea of building a metaphorical railroad to other planets using collaboration with other major players in the aerospace and scientific community. By encouraging businesses like SpaceX and organizations like the military to set their sights on exploring space, we can advance our progress towards furthering our understanding of the universe around us.
As an example of this collaboration. Bridenstine brought up NASA's InSight Mars lander that was launched from Vandenberg Air Force Base in California on May 5th on a mission to learn more about the interior of Mars. It was a government mission, built by American companies, inclusive of international partners, sent to a U.S. Air Force base launchpad and launched on a commercial launchpad.
It is that kind of collaboration and cooperation that Bridenstine has emphasized when discussing the moon missions and the trips to Mars. By cooperating across multiple industries both for the moon missions and for later forays further into space, NASA can leverage the resources of a vibrant and growing aerospace industry to further their research and development.
This is "evidence that we are building the railroad, tie by tie, stake by stake," he concluded.
The Mars 2020 rover mission that will launch similar to the moon missions will focus on searching for habitable environments as well as carry an experiment called MOXIE (Mars Oxygen In-Situ Resource Experiment) that will see if we can find a way to process oxygen from Mars' atmosphere.
All in all, it's clear that Bridenstine is committed to the Trump administration's goal of launching moon missions, but that those will be used in an effort to expand our reach into unknown territories – perhaps soon putting a human team on the surface of Mars.