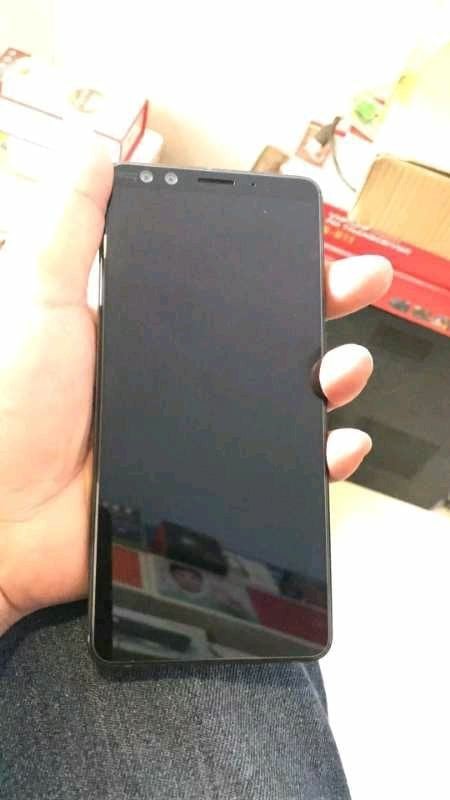 The Taiwanese tech giant has finally announced a date for the HTC U12 Launch, with the phone launching on May 23.
While we didn't receive much information as to the makeup of the phone itself, the tweet did mention that it was "a phone that is more than the sum of its specs."
Alluvial Fund May 2021 Performance Update
Alluvial Fund performance update for the month ended May 2021. Q1 2021 hedge fund letters, conferences and more Dear Partners and Colleagues, Alluvial Fund, LP returned 5.4% in May, compared to 0.2% for the Russell 2000 and 1.0% for the MSCI World Small+MicroCap . . . SORRY! This content is exclusively for paying members. SIGN UP Read More
Considering that phones are usually evaluated based on their technical specifications, it's interesting that the HTC U12 Launch will likely deliver a device that offers something new – at least in terms of what we've seen from HTC in the past.
Strangely enough, it appears as if the phone may be called the HTC U12 Plus rather than the HTC U12, making us think of the company may be trying to drive home the device's status as a premium handset. A render of the phone was recently released by serial smartphone leaker Evan Blass, and does seem to suggest that the HTC U12 Launch will bring a phone with some upgraded specifications.
It's expected that he HTC 12 will feature a horizontal dual camera setup with a pair of 16 MP and 12 MP lenses on the back of the device with a 8 MP located on the front.
The phone was initially spotted with the code name "Imagine," and since that point a number of details have come out about what we can expect from the HTC U12 launch date. We expect that the phone will feature a 6-inch LCD panel on the front with a WQHD+ resolution. This resolution suggests that we'll likely either see an 18:9 or 19:9 display resolution, but that hasn't been confirmed at this point. Still, given what we know so far we can make some inferences as to the phone we're eagerly anticipating with the HTC U12 launch.
Coming Soon. A phone that is more than the sum of its specs. pic.twitter.com/m2skJSK0qt

— HTC (@htc) May 3, 2018
As for the technical specifications of the device, it's clear that the HTC U12 packs a punch. While the exact specifications haven't been released at this point in time, we can expect to see the Qualcomm Snapdragon 845 SoC – the latest and greatest from the largest smartphone processor manufacturer in the world. Adding extra horsepower to the phone will be 6 GB of RAM and the phone should have adequate storage with both 64 GB and 128 GB models.
Many smartphone manufacturers are choosing to forgo the inclusion of a microSD slot for one reason or another, but the HTC 12 launch ushers in a phone that will likely retain the functionality – keeping a feature that gives Android devices a leg up when compared to phones from Apple.
The battery life of the HTC U12 should also be quite good when compared to competitors, with a 3420 mAh battery. While battery size isn't the only consideration when figuring out how long a phone will last, it does play a large part in ensuring your phone remains charged from the time you get started with your day until it's time to go to bed.
While a shocking number of recent Android phones aren't actually shipping with the latest Android operating system, you won't have to worry about that with the HTC U12 launch as the phone should ship with the latest build of Android Oreo.
It remains to be seen whether the HTC U12 launch will bring further success to the company or if they will be drowned out in a series of similar phones from competitors. As mentioned above, the manufacturers state that the phone will be more than the sum of its parts, but from what we know of the phone thus far it's shaping up to be an average, albeit high end, flagship. With a tag line like that, you'd expect to see something revolutionary, but no leaks or rumors have pointed to something like that at this point.
While HTC has seen some pretty good success with their phones thus far, they definitely have failed to compete with industry behemoths like Apple and Samsung. While one doesn't have to be as successful as these industry giants in order to turn a profit and deliver a top-notch phone, it's easy for an average device to get lost in a sea of similar high-end phones that are all doing pretty much the same thing.
As mentioned above; the HTC U12 launch will happen on May 23, allowing us to find out if this phone is truly more than meets the eye.