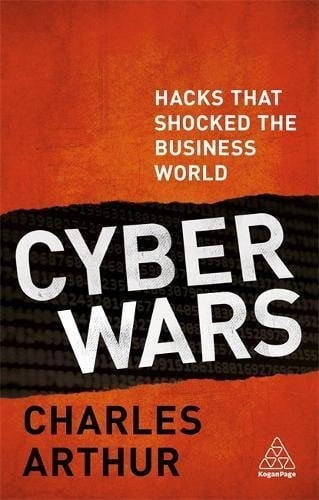 Charles Arthur's Cyber Wars: Hacks that Shocked the Business World (Kogan Page, 2018) takes the reader through some well-known and not so well-known hacks: Sony Pictures, HBGary, John Podesta's inbox, TJX, ransomware, TalkTalk, and Mirai. Each chapter concludes with some lessons and suggestions, but the reality is that we will never make every system secure. We can simply make it a tad harder for the hackers to penetrate "our space" and either gain access to our data or lock us out from it.
Q1 hedge fund letters, conference, scoops etc, Also read Lear Capital: Financial Products You Should Avoid?
Q1 2021 13F Round-Up: Notable Hedge Fund Changes
Below is our 13F roundup for some high profile hedge funds for the three months to the end of March 2021 (Q1). Q1 2021 hedge fund letters, conferences and more The statements only include equity positions as 13Fs do not include cash and debt holdings. They also only include US equity holdings. Funds may hold Read More
Cyber Wars: Hacks that Shocked the Business World by Charles Arthur
The tales of woe told here explore the range of tools hackers have used. For those of us with zero hacking skills it's an enlightening, if depressing, read.
Article by Brenda Jubin, Reading the Markets
---
Book Review
Cyber Wars gives you the dramatic inside stories of some of the world's biggest cyber attacks. These are the game changing hacks that make organizations around the world tremble and leaders stop and consider just how safe they really are. Charles Arthur provides a gripping account of why each hack happened, what techniques were used, what the consequences were and how they could have been prevented. Cyber attacks are some of the most frightening threats currently facing business leaders and this book provides a deep insight into understanding how they work, how hackers think as well as giving invaluable advice on staying vigilant and avoiding the security mistakes and oversights that can lead to downfall. No organization is safe but by understanding the context within which we now live and what the hacks of the future might look like, you can minimize the threat.
In Cyber Wars, you will learn how hackers in a TK Maxx parking lot managed to steal 94m credit card details costing the organization $1bn; how a 17 year old leaked the data of 157,000 TalkTalk customers causing a reputational disaster; how Mirai can infect companies' Internet of Things devices and let hackers control them; how a sophisticated malware attack on Sony caused corporate embarrassment and company-wide shut down; and how a phishing attack on Clinton Campaign Chairman John Podesta's email affected the outcome of the 2016 US election.