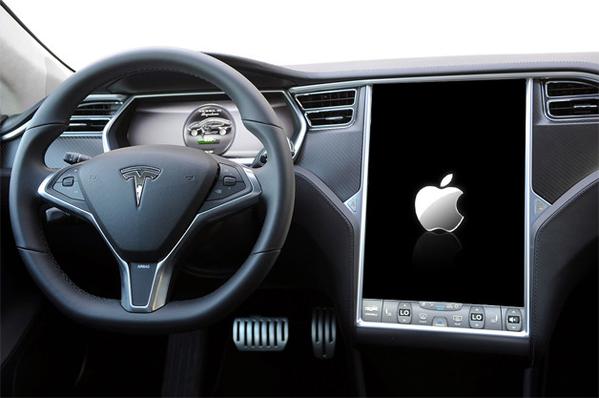 Apple has long sought to get into the self driving car industry and those dreams could finally come to fruition if Apple buys Tesla.
While Tesla has been a superstar in the self driving car arena for quite some time they are seriously strapped for cash. Although they raised a significant amount of money when they first lunch for fines back into thousand and they are losing billions of dollars each year and their security as a company starting to be threatened.
Option Trading and the Future of Option Alpha with Option Alpha's Kirk Du Plessis
ValueWalk's Raul Panganiban interviews Kirk Du Plessis, Founder and CEO of Option Alpha, and discuss Option Alpha and his general approach to investing. Q1 2021 hedge fund letters, conferences and more The following is a computer generated transcript and may contain some errors. Interview with Option Alpha's Kirk Du Plessis
Apple, well known primarily for their smartphones, has also expressed interest in getting into the self driving car industry. If Apple buys Tesla they may finally have the infrastructure that they need in order to produce self driving cars on a wide scale.
Elon musk has made a name for himself across multiple industries, but he is perhaps most famous for his contributions to Tesla. Despite his best efforts, however, the company is losing a significant amount of money and actually managed to lose $2.24 billion in 2017 – Losses that are becoming too big to ignore.
Tesla has the potential to revolutionize the self driving car arena and change the way we interact with our morning commute, but despite a significant amount of funding they have seemed to miss deadlines with relative frequency and have failed to meet the incredible demand for their products.
If Apple buys Tesla, they will be able to use their considerable resources and ability to roll out products to a huge population in order to pull Tesla back from, the brink of destruction and give us more accessible self driving cars.
Apple has certainly had some issues keeping up with demand in the past, but when you consider there are roughly 700 million people using iPhones while there are only a couple million Tesla cars period, it's clear that if Apple buys Tesla they will be better equipped than the current leadership both with finances and experience in order to move more vehicles.
Bloomberg has estimated,aged that it will take another $2 billion for Tesla to survive another year, and the company is currently losing money at the rate of around $6500 per minute.
The agency also stated that there is a "genuine risk" that the company will not survive 2018 – especially considering the fact that the company is not reaching their production targets, a Tesla driver was killed while using autopilot, and company shareholders have expressed interest in giving Elon and Kimball Musk the boot.
While Apple has made significant purchases of other smaller companies in the past, if Apple buys Tesla it will be for billions rather than millions. The company certainly has the resources to afford the acquisition, but it remains to be seen whether such an investment will pay off in the long term.
"They could certainly if they wanted to, they certainly have the financial capacity to do so," said former Apple CEO John Sculley in an interview with TheStreet.
"If they chose to buy a big company I am sure they would only do it with a product that was intended to be revolutionary in a large addressable market – so an automobile maker like Tesla would certainly meet that criteria."
As mentioned above, Apple has expressed interest in the self driving car industry for quite some time, making the suggestion that Apple buys Tesla pretty realistic. Apple shelled their own electric car initiative back in 2016 and ended up laying off hundreds of employees. If Apple buys Tesla, they will once again have the resources they need to make their mark on the industry.
According to Tesla expert Anton Wahlman to various media outlets, it wouldn't be too difficult for Apple to purchase Tesla. "He would jump at it faster than two flies jumping out of a hot stove," he said. "This is a nasty ugly business. Musk wants to run SpaceX, that's what he wants to do. He doesn't want a car business."