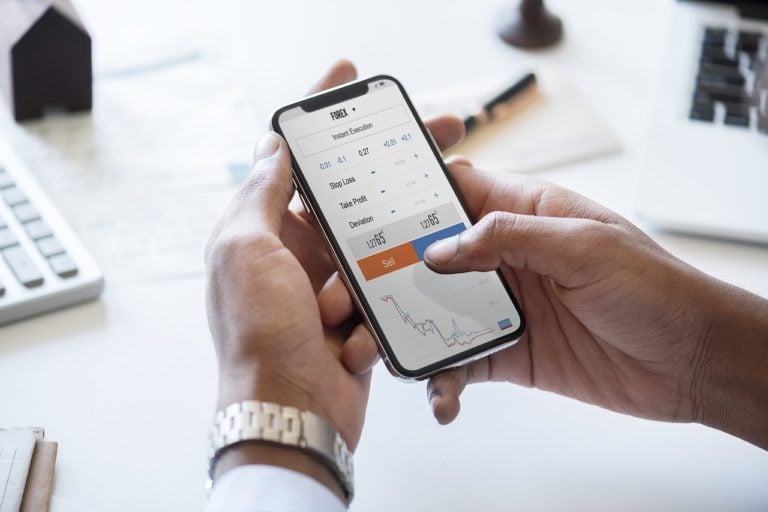 If you have an online trading account, you have the ability to sell or buy stocks online provided that you have opened an account with an online brokerage firm. Online trading can still be intimidating even with the advancement of technology. Therefore, hiring a professional online broker might make a huge difference when making the right investing decisions.
Q1 hedge fund letters, conference, scoops etc
Trading currencies online in the US can be a great source of supplemental or primary income as remote working option. However, if you want to fully maximize this opportunity, you need to understand what online trading is all about and what it means.
Hedge fund managers present their best ideas at Robinhood [In-Depth]
The latest Robinhood Investors Conference is in the books, and some hedge funds made an appearance at the conference. In a panel on hedge funds moderated by Maverick Capital's Lee Ainslie, Ricky Sandler of Eminence Capital, Gaurav Kapadia of XN and Glen Kacher of Light Street discussed their own hedge funds and various aspects of Read More
Below are some of the things you need to know in order to have good trading experience with online forex trading and investing.
Go For the Best Online Forex Trading Company
If you want your investment to give you a good financial return, it is essential to carry out proper research on the various online trading companies available. Investment research entails getting the right data and facts in order to make the right decisions when investing your heard-earned money. Lucky for you, many online broker firms in the US offer online tools and the necessary information to you decide where to invest your money.
First and foremost, you might want to do a little bit of research on regarding the reputation of the company. Look for anything that will point you to any issues regarding money mishandling, or personal identity by reading through the customer reviews and comments. Get to know just how popular the company has been with other users.
Look For Hidden Costs
You should always look for hidden costs even if trading costs are usually much lower than what brokers are paid. Some of this costs hidden costs as well as facts are normally revealed in the fine print. For instance, you might need to keep a minimum amount of cash in your account balance failure to which you will incur a monthly maintenance fee. Therefore, you should fully understand what you are getting into since some mistakes can cost you.
Choose a Navigable Platform
Most online platforms for online trading account can be both complicated and intimidating. Whether your trading needs are easy or intricate, you still need a trading platform that is navigable and one that can help you get acquainted to the online trading world.
You will require special kind of trading software or tools. Therefore it is easier if you choose one that will be easy to navigate and use if you want to fully focus on your trading needs. This will help you avoid making mistakes and errors that might cost you money.
Watch Out For Commissions
It is evident that trading online is less costly than paying for a broker. If you don't want to pay a significant percentage of your trading capital on commissions then you should look out for them.  You should do your research extensively and remember that bigger companies tend to take larger commissions then smaller ones.
Search for Various Online Trading Companies That Are Credible
If you want to maximize on your return, ensure that you have access to a wide variety of online trading companies that are good. This will help you choose which one you will buy, sell and trade from.  The more companies you have access to the better because it will help you learn about different thus help you choose the one that suits your trading needs.
When it boils down to working with online trading companies, becoming an educated consumer is no different. Keep in mind that knowledge is power and that the more knowledge you possess the more confident you will be when trading currencies. Going into the stock market uninformed can be very dangerous and can cost you a lot. Therefore, keenly consider the information above if you are thinking of opening a trading account in the US.